"CARMEN, A GYPSY GEOGRAPHY" by Ninotchka Devorah Bennahum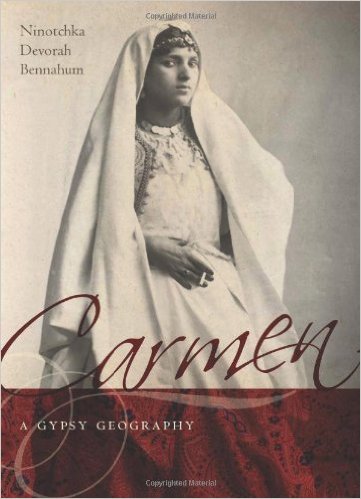 The figure of Carmen has emerged as a cipher for the unfettered female artist. Dance historian and performance theorist Ninotchka Bennahum shows us Carmen as embodied historical archive, a figure through which we come to understand the promises and dangers of nomadic, transnational identity, and the immanence of performance as anexpanded historical methodology. Bennahum traces the genealogy of the female Gypsy presence in her iconic operatic role from her genesis in the ancient Mediterranean world, her emergence as flamenco artist in the architectural spaces of Islamic Spain, her persistent manifestation in Picasso, and her contemporary relevance on stage. This many-layered geography of the Gypsy dancer provides the book with its unique nonlinear form that opens new pathways to reading performance and writing history. Includes rare archival photographs of Gypsy artists.
Order your copy here.
"From Scenarios to Networks: Performing the Intercultural in Colonial Mexico" by Leo Cabranes-Grant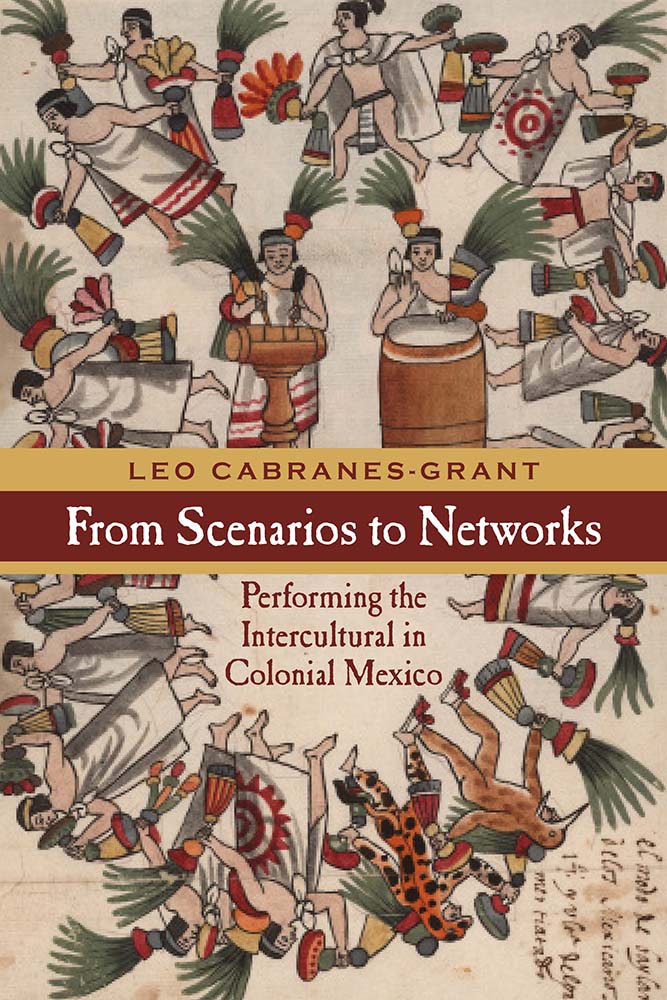 In this innovative study,Leo Cabranes-Grant analyzes four intercultural events in the Viceroyalty of New Spain that took place between 1566 and 1690. Rather than relying on racial labels to describe alterations of identity, Cabranes-Grant focuses on experimentation, rehearsal, and the interaction between bodies and objects. His analysis shows how scenarios are invested with affective qualities, which in turn enable cultural and semiotic change. Central to his argument is Bruno Latour's Actor-Network Theory, which figures society as a constantly evolving web of relationships among objects, people, and spaces. In examining these scenarios, Cabranes-Grant attempts to discern the reasons why the conditions of an intensified moment within this ceaseless flow take on a particular value and inspire their re-creation. Cabranes-Grant offers a fresh perspective on Latour's theory and reorients debates concerning history and historiography in the field of performance studies.
Order your copy here.
"Recasting Transnationalism Through Performance: Theatre Festivals in Cape Verde, Mozambique and Brazil (Studies in International Performance)" by Christina McMahon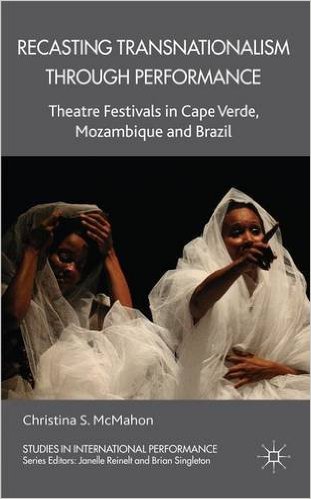 A rigorous ethnography of three international theatre festivals spanning the Portuguese-speaking world, this book examines the potential for African theatre artists to generate meaningful cultural and postcolonial dialogues in festival venues despite the challenges posed by a global arts market.
Order your copy here here.
"Dreaming on a Sunday in the Alameda and Other Plays" by Carlos Morton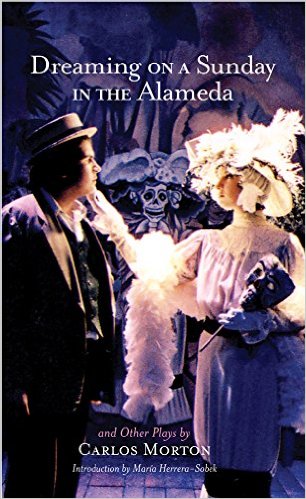 This innovative collection, featuring three plays by Carlos Morton, spans five centuries of Mexican and Mexican American history. In the tradition of teatro campesino, these plays present provocative revisions of historical events.
The first play, La Malinche, challenges the historical record of the tragic clash between Indians and Spaniards. The near-mythical La Malinche, who betrayed her country for love of Hernan Cortez but was then betrayed by him, is freed from the bonds of history to have her vengeance. She saves her legacy and destroys the legacy of the conquistador. In the second play, Dreaming on a Sunday in the Alameda, characters from a mural by painter Diego Rivera come to life to depict four centuries of Mexican history. Among these, Frida Kahlo, Rivera's wife, finally steps out of his shadow as a woman and artist in her own right. Esperanza, a libretto for an opera, tells the story of Mexican miners who labored in twentieth-century Silver City, New Mexico. Based on the classic movie Salt of the Earth, this play deftly portrays the crisis that foretold the rise of the Chicano movement.
Order your copy here.
"Long Day's Journey Into Night" by Eugene O'Neill, edited by William Davies King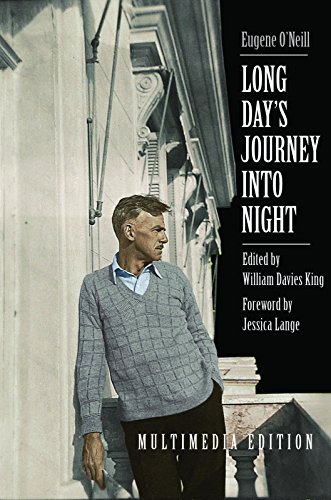 The American classic—as you've never experienced it before. This multimedia edition, edited by William Davies King, offers an interactive guide to O'Neill's masterpiece.
*Hear rare archival recordings of Eugene O'Neill reading key scenes.
*Discover O'Neill's creative process through the tiny pencil notes in his original manuscripts and outlines.
*Watch actors wrestle with the play in exclusive rehearsal footage.
*Experience clips from a full production of the play.
*Tour Monte Cristo Cottage, the site of the events in Long Day's Journey Into Night, and Tao House, where the play was written.
*Delve into O'Neill's world through photographs, letters, and diary entries.
Order your copy here.
"The Cambridge Encyclopedia of Stage Actors and Acting" by Simon Williams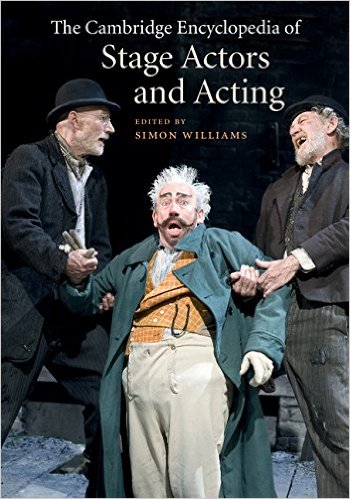 Acting is widely acknowledged to be the central art of the theatre and has a long and vibrant history. With over one thousand entries, this is the first encyclopedia of stage actors and acting around the world. More than one hundred renowned international contributors provide biographical, historical and technical information about actors both familiar and obscure whose work has been crucial in the development of acting methods and traditions from classical theatre to the present day. Entries on key directors, theorists and teachers, and on the elements and genres of acting provide insights into the history of acting as an art and its current practice. Including a chronological list of actors that spans the past two thousand years and many diverse countries and cultures, this Encyclopedia offers a fascinating and unique overview of acting onstage that will be of interest to anyone who attends or practises theatre.
Order your copy here.
"The World of Extreme Happiness" by Frances Ya-Chu Cowhig
When Sunny is born in rural China, her parents leave her in a slop bucket to die because she's a girl. She survives, and at 14 leaves for the city, where she works a low-paying factory job and attends self-help classes to improve her chances at securing a coveted office position. When Sunny's attempts to pull herself out of poverty lead to dire consequences for a fellow worker, she is forced to question the system she's spent her life trying to master – and stand up against the powers that be.
Savage, tragic and desperately funny, The World of Extreme Happiness is a stirring examination of a country in the midst of rapid change, and individuals struggling to shape their own destinies.
This new edition is published to coincide with the US premiere of the play at the Goodman Theatre, Chicago, which then transfers to the Manhattan Theater Club, NYC.
Order your copy here.
"Flamenco on the Global Stage: Historical, Critical and Theoretical Perspectives" by Ninotchka Devorah Bennahum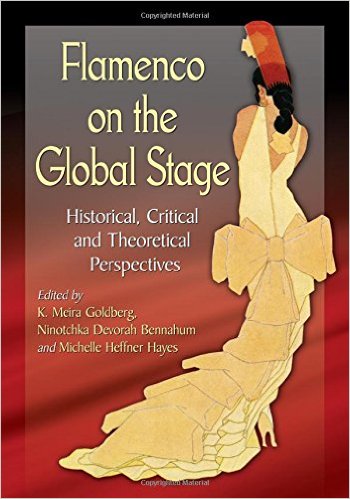 The language of the body is central to the study of flamenco. From the records of the Inquisition, to 16th century literature, to European travel diaries, the Spanish dancer beguiles and fascinates. The word flamenco evokes the image of a sensuous and rebellious woman--the bailaora--whose movements seduce the audience, only to reject their attention with a stomp of defiance. The dancer's body is an agent of ideological resistance, conveying a conflicting desire for subjectivity and autonomy and implying deeply held ideas about history, national identity, femininity and masculinity.
This collection of new essays provides an overview of flamenco scholarship, illuminating flamenco's narrative and chronology and addressing some common misconceptions. The contributors offer fresh perspectives on age-old themes and suggest new paradigms for flamenco as a cultural practice.
Order your copy here.