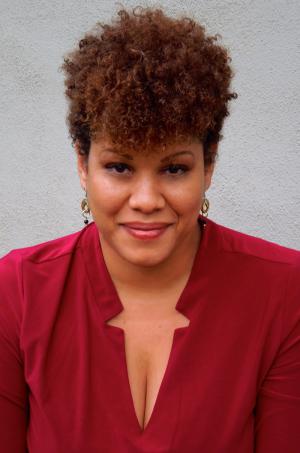 Associate Professor
English
Specialization
:
American Cultures and Global Contexts
American Literature
Literary Theory
Post-Colonial Studies
Twentieth Century Anglophone Literature
American Race and Ethnic Studies
Bio
:
Dr. Stephanie Batiste is Associate Professor in the Departments of Black Studies & English, in the Schools of Social Sciences and the Humanities. Dr. Batiste obtained her Bachelor's Cum Laude from Princeton University. She received her Master's of Philosophy and Doctorate of Philosophy in American Studies from The George Washington University in Washington, District of Columbia. Dr. Batiste's interests include the relationships between representation, performance, identity, race, and power. Her research and teaching focus on the ways in which cultural texts, like literature, theater, performance, film, art, and bodies, act as imaginative systems that create identity, cultural values, human interactions, and possibilities of justice. Her teaching reflects this in the broad array of materials she uses to bring students to an interdisciplinary understanding of texts, theory, and history. Her book, "Darkening Mirrors: Imperial Representation in Depression Era African American Performance" (Duke University Press, 2011), examines the complicated ways African Americans participated in American ideologies of cultural imperialism—ideologies like expansionism and primitivism. It explores how a population alienated from national power defined a national identity and imagined themselves as empowered citizens and transnational actors. Dr. Batiste's interest in performance is reflected in both scholarship and practice. She sees performance practice as a mode of making theory. She writes, performs in, and, on occasion, directs dramatic works. She has performed in community- and professional theaters and participated in special programs at both.
For more information about Professor Batiste, please see her web pages in the Departments of English and Black Studies:
http://www.english.ucsb.edu/people/batiste-stephanie
http://www.blackstudies.ucsb.edu/people/academic/stephanie-batiste