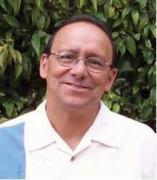 Bio
:
CARLOS MORTON has over one hundred theatrical productions, both in the U.S. and abroad.  His professional credits include the San Francisco Mime Troupe, the New York Shakespeare Festival, the Denver Center Theatre, La Companía Nacional de México, the Puerto Rican Traveling Theatre, and the Arizona Theatre Company.  
He is the author of The Many Deaths of Danny Rosales and Other Plays (1983),Johnny Tenorio and Other Plays (1992),The Fickle Finger of Lady Death (1996), Rancho Hollywood y otras obras del teatro chicano,(1999), Dreaming on a Sunday in the Alameda (2004), and Children of the Sun: Scenes for Latino Youth (2008).
A former Mina Shaughnessy Scholar and Fulbright Lecturer to Mexico and Poland, Morton holds an M.F.A. in Drama from the University of California, San Diego, and a Ph.D. in Theatre from the University of Texas at Austin.
Morton has lived on the border between Mexico and the United States since 1981, teaching at universities in Texas, California and Mexico. He is currently Professor of Theater at the University of California, Santa Barbara.
Publications
:
PUBLICATIONS (Collections of Plays in Books)                              
THE MANY DEATHS OF DANNY ROSALES AND OTHER PLAYS
Arte Publico Press, Houston, TX, 1983, pp. 128
          a. Second Reprint, 1987 
          b. Third Reprint, 1994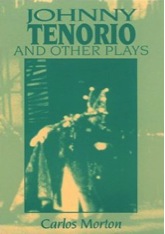 JOHNNY TENORIO AND OTHER PLAYS
Arte Publico Press, Houston, TX, 1992, pp. 192.
THE FICKLE FINGER OF LADY DEATH AND OTHER PLAYS
Peter Lang Publishing, New York, 1996, pp. 133.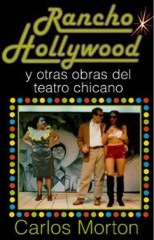 RANCHO HOLLYWOOD Y OTRAS OBRAS DEL TEATRO CHICANO
El Milagro & Arte Publico Press, Mexico City and Houston, 1999, pp. 159.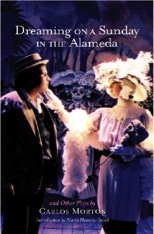 DREAMING ON A SUNDAY IN THE ALAMEDA
University of Oklahoma Press, Norman, 2004, pp.168.
CHILDREN OF THE SUN: SCENES AND MONOLOGUES FOR LATINO YOUTH
Players Press, Studio City, 2008, pp. 201.
Courses
:
PLAYWRITING THTR 9
An exploration of dramaturgy including an analysis of plot, character, theme, diction, and spectacle. Students will be expected to read plays, see a live theatrical production, write a critique of the performance, and compose an original ten minute play.
PLAYWRITING THTR 104-A
The beginning playwriting class is designed to encourage writing for the stage with special emphasis on the construction of a PLOT, development of CHARACTER and exploration of THEME. Students will write a one act play at least 30 pages long. Scenes will be read in class and students are expected to assist each other in the readings.
CULTRURE CLASH THTR 180-E
Latinos have become the largest minority in the United States, and their art is beginning to make a significant impact on American Culture. Since the 1960's the theatre and film of Chicanos, Puerto Ricans, Cuban Americans and other Americans of Latin American origin have been making their mark on the professional stage and in Hollywood.
This is a survey course designed to study the dramatic literature of Mexican Americans, Puerto Ricans, Cuban-Americans, as well as other U.S. Latinos residing in the U.S.A. The objectives are to acquaint the students with a history of U.S. Latino theatre and the conditions that produced this theatrical movement.
TEATRO TOUR THTR 187 A & B
Theatre has been used to educate and entertain in a tradition dating back to Aristophanes. In 1965 El Teatro Campesino used didactic methods including a blend of commedia'del arte techniques and the "learning pieces" of Bertolt Brecht to help spread the message of the farm workers movement. Using the same techniques, students will create original 10-20 minute skits dealing with issues of social concern. Students will be expected to write, act, choreograph, design and stage the production during Winter and in Spring will afforded the opportunity to tour the "actos."