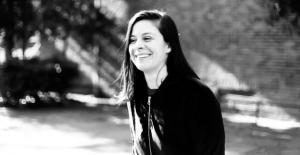 Specialization
:
Creative Series with emphasis on interdisciplinary research
Bio
:
Brooke Smiley is an indigenous dance and somatic movement artist living in California. Her work engages a deepening of awareness in the body, with a dedicated practice of  interdisciplinary research in educational, choreographic, sculptural, and healing capacities. An advocate for Other, brooke guides choice, agency and freedom in the body, promoting diversity and inclusion in community, be it in performance, workshops, or installations. With a strong background in earth architecture, social, indigenous, and environmental activism, brooke makes accessible experiential anatomy and sustainable building practices to all people.
Brooke is awarded a Masters of Arts in Performance Studies with Distinction from TrinityLaban in London, receiving a full Leverhulme Trust scholarship. Her dissertation, improvisational, and somatic research is published in London and Dance Research Forum Ireland (DRFI). brooke toured extensively in Europe and Australia creating and performing new work with Fabulous Beast Dance Theater of Ireland, Ventura Dance Company of Zurich, and Michael Clark Company of London, performing in two residencies at the Tate Modern. Her choreography has premiered at Sadlers Wells Lilian Bayliss Theater, REDCAT, and Highways Performance Space, with residencies and solo shows at centre d' art de passarelle (France), ritual and research (Mass, USA), and sea and space explorations (LA, CA). brooke earned her BFA from CalArts, and was an arts representative to the board of directors. She is a graduate and long term apprentice of California Institute of Earth Art and Architecture (CalEarth), and has built earth domes for the Tarahumara women in Guachochi, Mexico, the Havasupai at the Grand Canyon, sculptural play gardens for the Festival of the World Exhibition on the Southbank, London, and was featured on an episode of HGTV. Her newest work Permission to Heal, a Superadobe life size Venus of Willendorf was made in situ downtown State Street, Santa Barbara as part of the 2018 State of the Art Gallery Exhibition, with help from recovering addicts, people living without homes, children and her mother. 
Historical dance reconstructions include working with Anna Halprin as rehearsal director for her seminal protest piece "The Paper Dance" from Parades and Changes (1965) in two iterations at UCSB and UW- Madison, with performances at UCSB, TrinityLaban, Hunter College, and Memorial Union in Madison. Concurrently, the honor of working with Simone Forti, leading Huddle (1961) and Slantboard (1961) with performances at UCSB, New York Public Library, and CalEarth. 
Brooke is a graduate of the Somatic Movement Educator (SME) program from Body Mind Centering® at Moving Within in Oregon, and is currently in the practitioner program at moveus in Germany (RSMT). brooke is hosting this year's Body Mind Centering Conference at UCSB. With the theme "Self and Other" it additionally brings an indigenous perspective of both historical and contemporary relationships to embodiment of ritual, dance and connection with the land. 
Research
:
Connection to earth and the bodies that live with it.  Dance as a transformational act.  Somatics and Social, Environmental, and Indigenous Activism
Courses
:
Improvisation, Composition, Embodied Anatomy, and Pedagogy