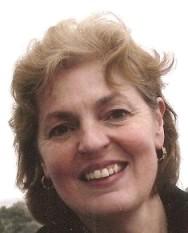 Office Location
:
Theater Dance West, Room 1514
Bio
:
M.F.A., Cal Institute of the Arts, 1985
Continuing Lecturer UCSB Department of Theater/Dance. Ms Bruice is a recipient of the 2012 Academic Senate Distinguished Teaching Award. UCSB design credits include: Macbeth, Eurydice, Anowa, Tartuffe, Cloud Nine, Hamlet, She Stoops To Conquer (Santa Barbara Independent Theater Award), Iphigenia 2.0, Kingdom City, Seagull, Plumfield, Iraq, Woyzeck, Idiot's Delight, and Pentecost. UCSB dance designs include: Christopher Pilafian's Oracle, Circuits, Between Thoughts; Christina McCarthy's Love, Petrushka, Occupation, Requiem for Bubbles; Nancy Colahan's Deep Currents, No Freedom Like a Dance, Elastic Flip and the restaging of Lar Lubovitch's Marimba.  Nationally and internationally Ann has designed 17 productions for South Coast Repertory, including: Philadelphia Story and You Can't Take It With You (Los Angeles Drama Critics' Circle Awards each), Hay Fever, Blithe Spirit, and New England (Drama-Logue Awards for each).  Ms. Bruice has also designed for the Mark Taper Forum, American Conservatory Theater, Pasadena Playhouse, Los Angeles Theater Center, Manitoba Theater Center, San Jose Repertory, New Mexico Repertory, Philadelphia Theatre Company, the Grove Shakespeare Festival, and PCPA.  Ms. Bruice spent five seasons (110 episodes) designing the series Babylon 5, garnering an International Cult Television Award.  Local design credits include: The Fantasticks, Take Me Out for Ensemble Theatre Company; All My Sons, Night of the Iguana, Driving Miss Daisy (Ovation Nomination) for the Rubicon Theatre; A Christmas Carol for the Granada; The Beard of Avon (Indy Award) for SBCCTheater Group and Dancing Here Now for Santa Barbara Dance Theatre. She holds an M.A. in Drama from UCSB, an M.F.A. in Costume Design from Cal Arts.  Ms. Bruice is a member of  USA 829, and CDG 892. Ann is most inspired by her son, Michael.