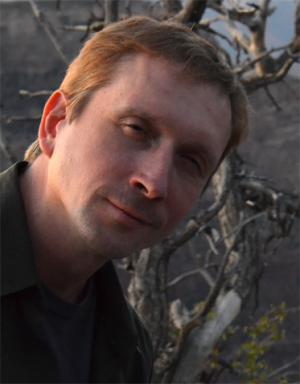 Office Location
:
Theater Dance West, Room 2503
Bio
:
Tristan Newcomb is an alumni of UC San Diego's Film & Digital Media department, where he earned a B.A. in the Visual Arts division.  In his last undergrad year, he began producing feature-length cinema projects, including "Summer of the Chew Toy Soul" and "Only Interstellar Pinball Lives Forever."  After a further year of collaborating with film students in Austin, Texas, Tristan completed an M.F.A. in Art at UC Santa Barbara, producing two feature-length cinema projects, "There Was Once a Bitter Bastard" and "Jesus Hates You Now," along with being awarded the UCSB Dean's Fellowship for 2012-2013. 
Prior to (and alongside) the cinema projects, Tristan specialized in a new genre of invasive theater performance called "Demo Noir" (a phrase coined by his professor and collaborator at UC San Diego, Brett Stalbaum), which uses the presentation paradigm of software and technology demonstrations to enact dramatic works of existential dilemmas and Orwellian parables, but without telling the audience in advance that what they are about to see is fictional.  His areas of research are enhanced cognition theater, contemporary puppet practice, and the adoption of Shakespearean assets in interactive media.