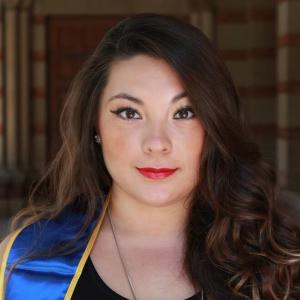 Education
:
UCLA, Southeast Asian Studies, B.A. (2014)
UCLA, Asian American Studies, M.A. (2017)
UCSB, Theater Dance and Performance Studies, PhD Candidate
Bio
:
Tiffany Lytle is a performing artist and scholar whose work engages with transgenerational memory, cultural identity, and multiraciality in the Cambodian American diaspora. She is an alumnus of UCLA's Asian American Studies Master of Arts program, and UCLA's Southeast Asian Studies Bachelor of Arts program. Tiffany is currently a PhD candidate of Theater Dance and Performance Studies at UC Santa Barbara. Lytle also teaches courses in UCSB's Asian American Studies department. Her essay entitled "Cambodian Classical Dance: Authenticity, Affect, and Exclusion" is published in a collection by University of Hawaii Press entitled California Dreaming: Movement and Place in the Asian American Imaginary (2020).
Tiffany grew up performing Cambodian classical dance and was a dancer in the Los Angeles-based dance company KPA Fusion Dance Repertoire. In 2018, she and her team of dancers and musicians performed in Refugee Re/Enactments as part of UCLA's Campus as Canvas Arts Initiative, then in "Qnoum Kaun Khmer/ I AM a Cambodian Child" which premiered at Highways Performance Space. In 2019 Tiffany became a Critical Refugee Studies Collective grantee, completing her 2020 single "Justice" which reckons with global responses to the Cambodian genocide. Her album Cambodian Child is available on iTunes, Spotify, and all music streaming platforms.
CRSC on "Justice": https://criticalrefugeestudies.com/archives/justice-by-tiffany-lytle
iTunes:
http://itunes.apple.com/album/id1521649668?ls=1&app=itunes
Apple Music:
http://itunes.apple.com/album/id/1521649668
Spotify:
https://open.spotify.com/album/2wCBCVBcX9FcDOh1PzUmpo?si=DoB04kTsS7CBpuVkGH2NRg
Research
:
Cambodian American Performance, Critical Refugee Studies, Southeast Asian Studies, Asian American Studies, Southeast Asian American Studies, Ethnic Studies, Performance Studies, Empire, Cultural Imperialism, Popular Culture, Theater, Dance, Music