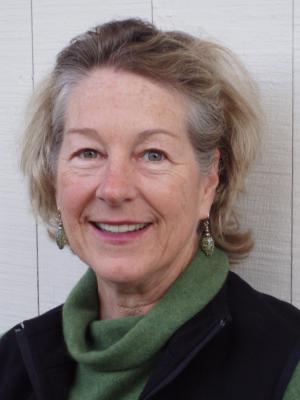 Bio
:
Born in Los Angeles, Nancy received her early classical training from Dimitri and Francesca Romanoff in San Jose, CA.  After high school graduation, she moved to NYC, training initially at ABT, eventually moving on to train with Finis Jung, Marjorie Mussman, David Howard and Nadine Revene. As her professional career developed, her greatest influence and constant inspiration was the great ballet teacher Maggie Black with whom she studied until Maggie's retirement in the early '90's. Performing and touring extensively, Nancy performed with the Alvin Ailey American Repertory Ensemble (1 year), the Joyce Trisler Danscompany (4 years) and the Lar Lubovitch Dance Company (9 years), dancing in the works of Alvin Ailey, Lucas Hoving, Milton Myers, Joyce Trisler, Charles Moulton, Donald McKayle, Doris Humphrey and Ruth St. Denis. Nancy was involved in the creation of many of the dances that Lar choreographed in the years between 1979 and 1989. (Cavalcade, A Brahms Symphony, Big Shoulders, Tabernacle, Adagio and Rondo for Glass Harmonica, Rhapsody in Blue, From Paris to Jupiter.)
In 1990, Nancy was invited by Mikhail Baryshnikov and Mark Morris to dance with the White Oak Dance Project, performing in the works of Mark Morris, Merce Cunningham, David Gordon, Paul Taylor, Tere O'Connor, Hanya Holm and Lar Lubovitch. From 1996 to 2004, Nancy performed with American Repertory Dance Company, a company that sustained America's formidable modern dance legacy through research, reconstruction and performances of classic solos created by the great modern dance visionaries. Nancy danced in solos by Ruth St. Denis, Eve Gentry, Sophie Maslow, Jane Dudley, Michio Ito, Doris Humphrey, Agnes de Mille, Peggy Baker, Andrea Woods and Christopher Pilafian.
Guest Artist appearances include the José Límon Dance Company (Soaring), Alvin Ailey American Dance Theater (The Four Temperments), the Houston Grand Opera (Aida), the Manhattan Ballet (Summertime), Martita Goshen's Earthworks (repertory) and the Royal Danish Ballet (Rhapsody in Blue.) Television credits include Alive From Off-Center, Dance in America, Great Performances for PBS and Eye on Dance.  In her hometown of Santa Barbara, she has been a guest artist with Santa Barbara Dance Theater, Repertory West, Santa Barbara Dance Alliance and the State Street Ballet.
In 2003, Nancy was a featured performer in the film Journey – Mythical Travels to Three Ancient Sites, directed by Martita Goshen of Turtles, Inc.  The film premiered in New York City at the Dance On Camera Festival 2004. It has been presented on PBS stations nationwide and at film festivals in Hawaii, Ireland, Malta, Spain, France, Greece, and South Africa. The film has also been featured at the Tribeca Short Art Film Series, the Long Island Film Festival and the Jung Institute Film Lecture Series in NY.
In the spring of 2004, she joined the cast of Five Foot Feat, a dance/theater play conceived by Catherine Cole and Christopher Pilafian, her colleagues at UCSB. This work was presented in Santa Barbara, Vancouver, Stanford and Minneapolis to great acclaim.
In 2008, Nancy was involved in a collaborative film project based on the beautiful solo, Of Time and The Spirit, choreographed by her colleague, Professor Tonia Shimin. The film, directed and produced by Tonia, with an exquisite score composed by Karen Tanaka, encompasses the stage performances of the solo at the Nate Holden Performing Arts Center in Los Angeles, footage from the Ballet Studio Theater, Leadbetter Beach and Alice Keck Park Memorial Park in Santa Barbara. Of Time and the Spirit, featured on the Santa Barbara Experimental Shorts program, premiered January 24th, 2008 at the Santa Barbara International Film Festival and has been shown at many film festivals nationally.
With these companies and projects she has traveled extensively, experiencing the world through the arts. Nancy retired from performing in 2007, having sustained a performing career of 35 years; without major injury and rich with experience and personal acclaim.
In 1997, Nancy taught one quarter as a guest lecturer at UCSB. She continued teaching as needed and ultimately became a member of the dance faculty. She is now a senior lecturer at UCSB in the Department of Theater and Dance. Additional teaching credits include summer workshops for American Ballet Theater, Summer Sessions UCSB, State Street Ballet Summer Intensives and master classes for the Pacific Regional Ballet Festival 2004, American Ballet Intensive, Summerdance Santa Barbara, Cal Arts, Loyola Marymount and Alvin Ailey American Dance Theater.
Nancy has been creating dances that have entered the repertories of the University of California Dance Companies; Choreo-Flecks & Meyer-Moves (2003), Sweet Summer Suite in the Winter (2004), Cascade: No End Point (2008), "…she passes through…" (2009), Elastic Flip (2010), No Freedom Like a Dance (2011), Deep Currents (2012), A Trancing Way (2013). Since 2010, these works have been performed by the company in Europe, primarily during the Italian touring that occurs each spring.
In 2005, she restaged Jane Dudley's signature work Harmonica Breakdown (a solo Nancy performed extensively) for Kyla Farrow, who performed it with the UCSB Dance Company tour of the western USA. In 2007, she restaged Harmonica Breakdown for Chelsea Retzloff and, that same season she restaged Jane Dudley's 1944 solo Cante Flamenco (originally reconstructed and performed by Nancy) on Lynda Gutierrez. In 2010, Cante Flamenco was restaged for former principle dancer of the Martha Graham Dance Company, Alessandra Prosperi, for the New York season of Company 360.
She has choreographed several solos and set ensemble dances on students at the Orange County Performing Arts High School, the UNLV Student Dance Company, Santa Barbara Dance Theater, State Street Ballet Young Dancers, as well as the State Street Ballet Summer Intensive advanced students and company members. For many years, her choreography was presented by Santa Barbara Dance Alliance for their New Works programs.  In 2008, the State Street Ballet presented Dream Dancing, co-choreographed with UCSB colleague Christopher Pilafian, for their winter season at the Lobero Theater. In 2008, Nancy restaged and directed the solo Anemone (choreographed originally for her by Christopher Pilafian) for Melissa Ullom who performed it in the Hatlen Theater.
In 2008/09, Nancy served as rehearsal Director and liaison between the Lar Lubovitch Dance Company and the UCBS Dance Company in staging Marimba, Mr. Lubovitch's signature minimalist work of the 1980's. In 2009, Nancy toured to 7 cities in China as Rehearsal Director with Santa Barbara Dance Theater and the UC Santa Barbara Dance Company. She was honored to have a solo she created for SBDT performer Ian McGinnis included in the repertory that SBDT presented in China and South Korea.
In 2012, Nancy created K&L: In Tandem, a beautiful duet featuring two UCSB graduates, Leila Drake and Kyle Castillo. In 2013, she created two dances for 15 dancers for an onsite performance at Rancho Tecolote in Goleta, in honor of the UCSB Board of Trustees. January 2014, Nancy created a solo dance for Santa Barbara Festival Ballet dancer Gracie Barker, to be performed at the International Classical Ballet Competition sponsored by Cecchetti USA in Richmond Virginia, August 7-9, 2014.
Recently Nancy's dancing was featured in a new documentary, yet to be released, Michio Ito (1892-1961) Pioneering Dancer-Choreographer, produced by the Los Angeles Dance Foundation. The film is being submitted to film festivals nationally.
Nancy serves as an artistic advisor to Christopher Pilafian, the Artistic Director of Santa Barbara Dance Theater. She served for 10 years on the Advisory Board of SUMMERDANCE Santa Barbara, now DANCEworks Santa Barbara, and also on the Advisory Board of Santa Barbara Dance Alliance. She is a member of the California Dance Network.
Nancy's family lives in the foothills of Goleta.  She credits her life in Santa Barbara with the grace of their presence and guidance – indeed, they are brilliant patrons of the arts and of dance particularly. They made her career possible by exposing her to all forms of dance and theater growing up and by making sure she had fine training and constant support. In her spare time, with her father, she crews on the yacht Ferdinand and is delightfully involved in the renovation of her home on the Mesa. Nancy is eternally grateful to have landed in Santa Barbara, teaching dance in the studios of the university, creating and sharing - helping to train and mentor aspiring young dancing artists.