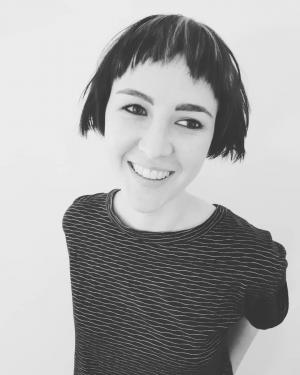 Bio
:
Heath Pennington (they/them/their) is a PhD candidate and Chancellor's Fellow in the
Department of Theater and Dance at the University of California, Santa Barbara. They
hold MA's with Distinction in Gender Studies from Central European University and in
Performance and Culture: Interdisciplinary Perspectives from Goldsmiths University of
London, and a BA in Theater and English Literature from the University of Southern
California (summa cum laude). Their ethnographic dissertation project examines how
consensual sensual and sexual embodiments within kink and BDSM (bondage and
discipline, dominance and submission, sadism and masochism) express and challenge
intersectional oppressions around gender, race, and class. Their interdisciplinary
research interests include affect theory, corporeality, environmentalism, feminism,
gender, performance, pornography, queer theory, sexuality, Shakespeare, and site-
specificity.
Having conducted field research in China, Germany, Hong Kong, Japan, Malaysia,
Netherlands, the Philippines, Singapore, Sweden, Taiwan, the UK, and the US, Heath is
an avid traveler. In addition, they are a certified intimacy professional, working to ensure
consensual interactions during portrayals of nudity and simulated sex in film and
theatre. As a sex educator, they have led seminars and workshops on topics such as
BDSM, rope bondage, non-monogamy, and the gender spectrum at venues from the
UCSB Resource Center for Sexual and Gender Diversity to the Hong Kong Kink Con. At
UC Santa Barbara, they are departmental representative to the Graduate Student
Association, an Interdisciplinary Humanities Center Public Humanities Graduate Fellow,
and a member of both the New Sexualities Research Focus Group and the Graduate
Scholars Program.
They have presented at over 10 conferences, including with the International Federation
for Theatre Research and the Society for Theatre Research New Researcher's
Network. Their peer-reviewed articles "Rope Bondage and Affective Embodiments: A
rhizomatic analysis" (Corpo-Grafías 6.6) and "Kinbaku: the Liminal and The Liminoid in
Ritual Performance" (Performance of the Real E-Journal 1.1) are available on
ResearchGate.
View their website at HTTPS://ITSPLAY.WEEBLY.COM, their ResearchGate
at HTTPS://WWW.RESEARCHGATE.NET/PROFILE/HEATH_PENNINGTON, and their
IMDb at HTTPS://WWW.IMDB.COM/NAME/NM3227035/.