Event Date:
Wednesday, July 27, 2016 - 8:00pm

to

Thursday, July 28, 2016 - 8:00pm
Event Price:
$14 General Admission
$11 UCSB Student/Faculty/Staff/Alumni, Non UCSB Student/Senior/Child
This year's Summer Dances Concert features the faculty choreography by Valerie Huston, Nancy Colahan, Christina McCarthy and Delila Moseley. Visiting UC Berkeley student Rocky Kamen-Rubio also presents a new work and UCSB staff member from Environmental Health and Safety, Jamie Bishop presents an aerial dance work. The program is an eclectic blend of dances with visceral physicality, elegant tango elements, aerial cord lisse and a timely war protest piece. With dancers ranging from beginner to advanced, all of whom are attending dance courses offered during the first summer session, the program is not to be missed.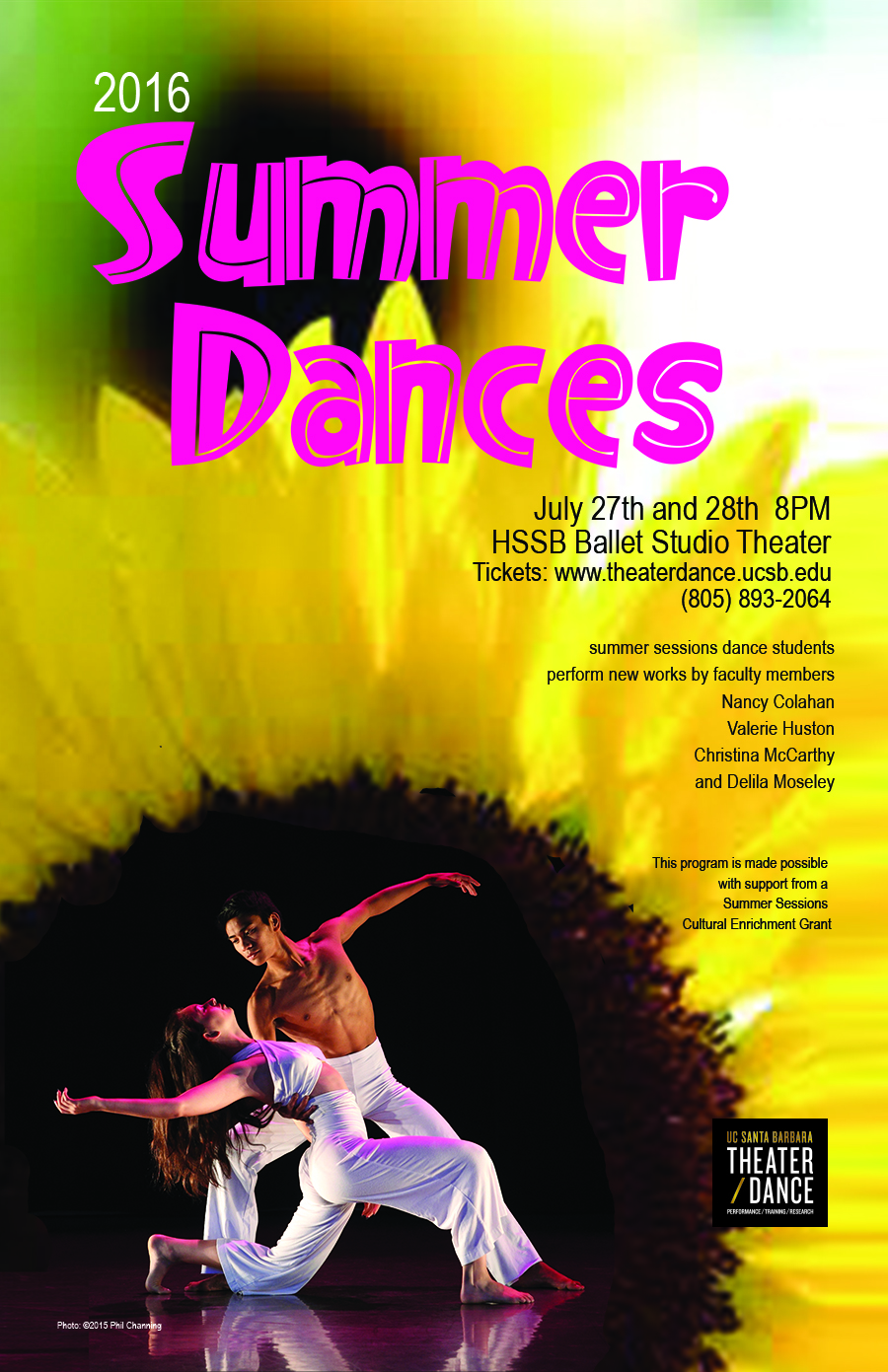 July 15, 2016 - 10:12am