Event Date:
Friday, February 14, 2014 - 8:00pm

to

Saturday, February 15, 2014 - 8:00pm
Tuesday, February 18, 2014 - 8:00pm

to

Friday, February 21, 2014 - 8:00pm
Saturday, February 15, 2014 - 2:00pm
Sunday, February 16, 2014 - 2:00pm
Saturday, February 22, 2014 - 2:00pm
Event Location:
HSSB Performing Arts Theater
Event Price:
$17 General Admission
$13 Students, Seniors, UCSB Faculty/Staff/Alumni
by Meg Miroshnik
directed by Tom Whitaker
ABOUT
Once upon a time – in 2005 – a twenty-year-old girl named Annie returned to her native Russia to brush up on the language and lose her American accent. Underneath a glamorous Post-Soviet Moscow studded with dangerously high heels, designer bags, and luxe fur coats, she discovers an enchanted motherland teeming with evil stepmothers, wicked witches, and ravenous bears. Annie must learn how to become the heroine of a story more mysterious and treacherous than any childhood fairytale: her own.
A finalist for the Susan Smith Blackburn Award, the play is the winner of the Kendeda Award and through that award, premiered at the Alliance Theater. In a Russian translation (by Maria Kroupnik), it was the winner of the Masterskaya na Begavoi and is a part of the Repertory at the Moscow Playwright and Director Center. The play was produced at Washington Ensemble Theater in September 2012, and will have its professional American premiere at Yale Repertory Theatre in February 2014.
This play contains strong language and is for mature audiences only.
To purchase tickets please call the Box Office at 805.893.2064 between the hours of 10:00 am and 5:00 pm Monday through Friday.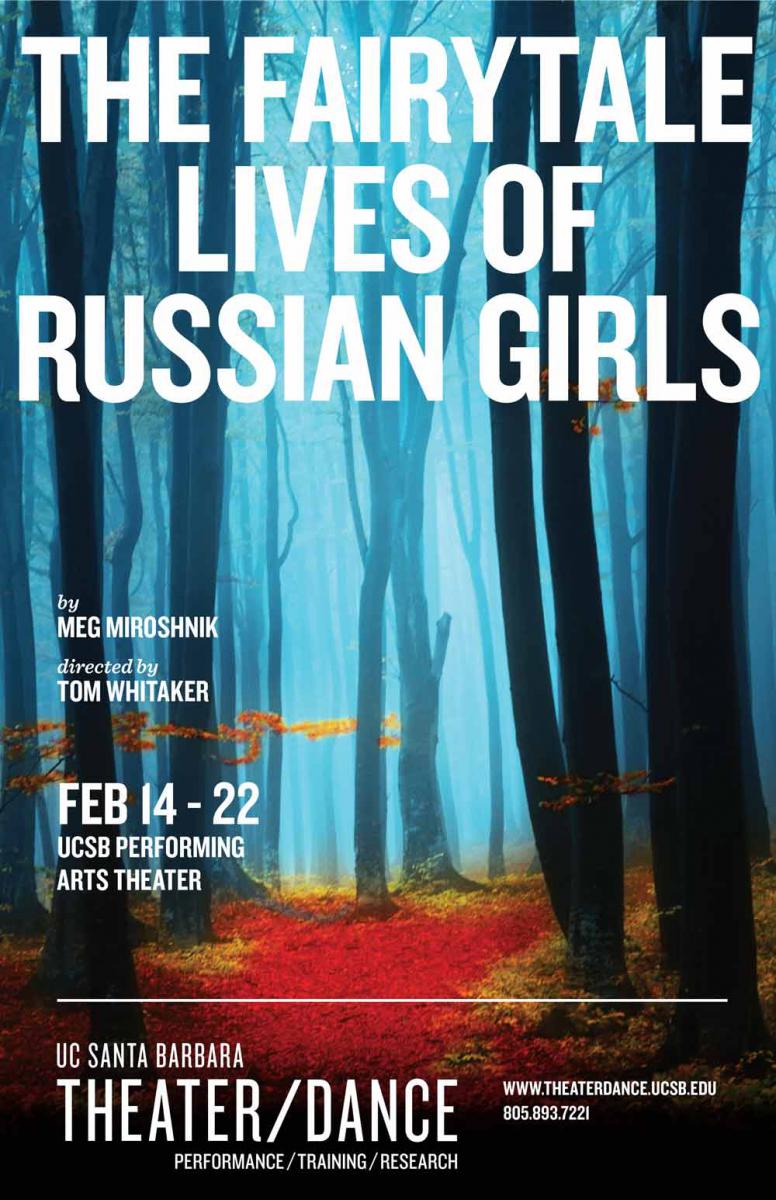 June 11, 2014 - 1:40pm