Event Date:
Saturday, October 29, 2022 - 7:00pm
Is it possible to write, direct, rehearse, and perform a play in 24 hours? 
---
The 24-hour Play Festival is a celebration of ingenuity, creativity, and collaboration that features the talents, skills, passion and perseverance of UCSB students. In just 24-hours, brand new short plays are written, directed, acted, produced, and performed.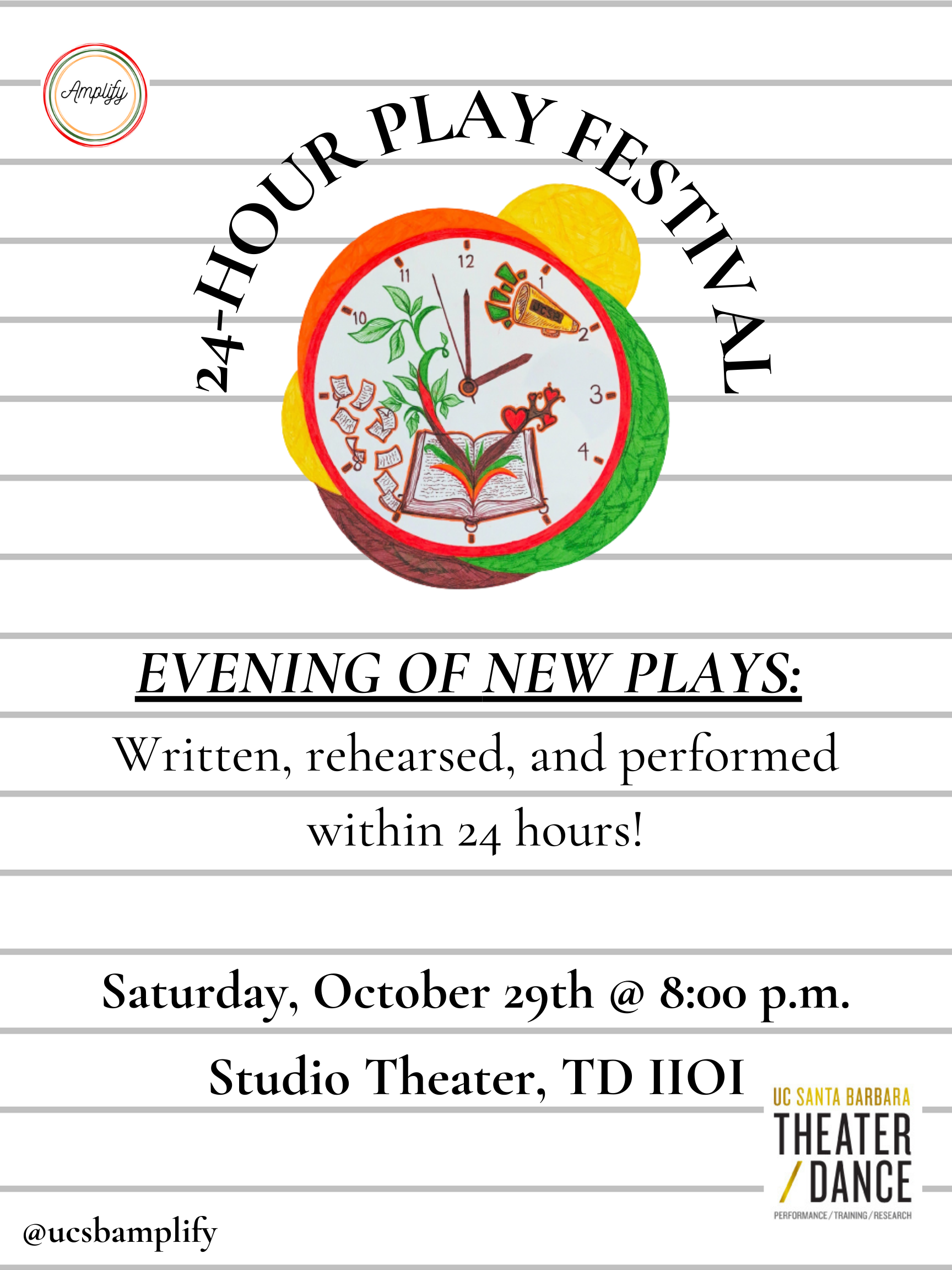 August 3, 2022 - 2:30pm