Event Date:
Thursday, March 3, 2022 - 7:00pm

to

Friday, March 4, 2022 - 7:00pm
Event Price:
General Audience $15
UCSB Faculty / Staff / Alumni & Student, Senior, Child $11
For more info on tickets and seating, click here.
artistic director Delila Moseley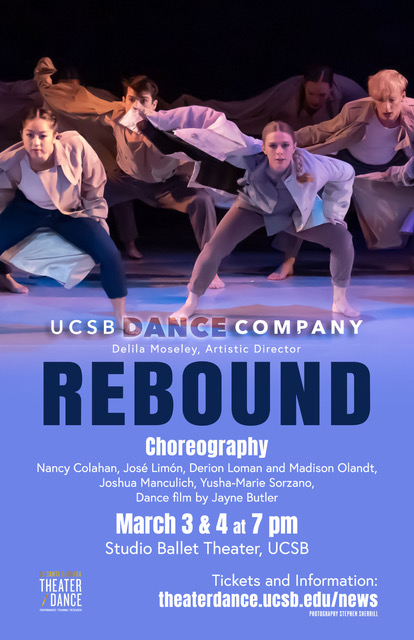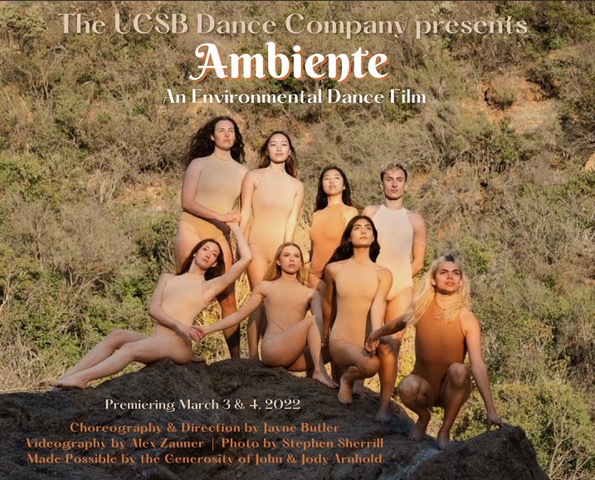 About the concert
The UCSB Dance Company offers its season opening concert, REBOUND, on March 3rd and 4th in the UCBS's Ballet Studio Theater. This is the first full performance by the UCSB Dance Company since March 2020 and the company is rebounding with passion and verve. Artistic Director Delila Moseley, in keeping with the Equity, Diversity, Inclusion and Access direction of the University of California, has invited a diverse group of choreographers to create or re-stage works on the company.
Guest Artist Yusha-Marie Sorzano will draw on her Caribbean heritage in creating a new contemporary work for the whole company. Derion Loman, alumni of UCSB, and partner Madison Olandt have co-choreographed a mesmerizing Group Autogenics. From her living room last year, faculty member Nancy Colahan choreographed a series of poignant solos which have been reset as Pandemic Dances. Repertory will also include a re-staging of the exuberant Mazurkas by José Limón, re-constructed by Professor Emerita Alice Condodina, and Ride by Joshua Manculich, a "mesmerizing and intense" short work.
Completing the program, Jayne Butler, graduate from the Department of Theater and Dance and recipient of The Arnhold Award for Professionalism and Generosity of Spirit in 2021, has created a dance film featuring the company. The film explores the unique position that dancers experience as members of Generation Z in relation to social and climate issues, using the incomparable background of Santa Barbara open spaces to artistically support the choreography.
Artists' biographies
Nancy Colahan danced professionally for 31 years, having performed in the choreography of major modern dance choreographers and companies, including Alvin Ailey Repertory Dance Theater, the Lar Lubovitch Dance Company, Baryshnikov's White Oak Dance Project, and American Repertory Dance Company. She has many guest artist appearances (Alvin Ailey American Dance Theater, Jose Limon Dance Company, Huston Grand Opera, the Royal Danish Ballet) and dance film credits to her name, encompassing performing venues such as rehab centers, prisons and block party events in NY City, to the Neolithic ruins on the island of Gozo, to the opera houses of the world. A Senior Lecturer in the Department of Theater and Dance, she is celebrating her 22th year as a teacher of modern dance technique.
José Limón (1908-1972), was a crucial figure in the development of modern dance. His powerful dancing shifted perceptions of the male dancer, while his choreography continues to bring a dramatic vision of dance to audiences around the world. Born in Mexico, Limón moved to New York City in 1928 after a year at UCLA as an art major. It was there that he saw his first dance program by German expressionists Harald Kreutzberg and Yvonne Georgi which changed his life. In 1946, after studying and performing for ten years with Doris Humphrey and Charles Weidman, he established his own company with Humphrey as Artistic Director. Limón's choreographic works were quickly recognized as masterpieces and the Company itself became a landmark of American dance. Many of his dances – There is a Time, Missa Brevis, Psalm, The Winged, are considered classics of modern dance. Limón was a consistently productive choreographer until his death in 1972, as well as an influential teacher and advocate for modern dance. He was in residence each summer at the American Dance Festival, a key faculty member in The Juilliard School's Dance Division beginning in 1953, and the director of Lincoln Center's American Dance Theatre from 1964-65. Limón was honored with two Dance Magazine Awards, the Capezio Award and honorary doctorates from four universities. He was the subject of a major retrospective exhibition at the New York Public Library for the Performing Arts and in 1997, he was inducted into the Hall of Fame at the National Museum of Dance in Saratoga Springs, NY. His autobiographical writings, An Unfinished Memoir, were edited by Lynn Garafola and published in 1999 by Wesleyan University Press.
Derion Loman was born in Fairfield, California. His interest in dance came from his involvement in color guard, where he toured with the World Championship Blue Devils Drum and Bugle Corps. Derion graduated in 2012 with a B.A. in Psychology and a B.F.A. in Dance from the University of California Santa Barbara. He was a pioneer member of BHdos, Ballet Hispanico's Second Company, where he performed at a variety of events and venues including Symphony Space Theatre, The FBI, and The Presidential Inauguration. He started with Pilobolus as the company's first-ever Dancer Apprentice and was cast as a full-time company member in 2014. He joined the touring cast of Diavolo Architecture in Motion where he was a finalist for America's Got Talent, and a leading role in their newest creation "Voyage". Most recently Derion is known for being a Divisional Finalist on NBC's World of Dance where his choreography is being considered for an Emmy.
Madison Olandt is a choreographer and movement artist from Los Angeles, CA. She received her degree in both Dance and Psychology from UCLA. In her dance career, she's strived to dabble in as many different communities as possible, working with Diavolo, Jacob Jonas The Company, Google, Academy of Villains Contemporary, Kanye West, Katy Perry, Dallas Black Dance Theater, Whim W'Him Seattle Contemporary and performing on stages such as The Kennedy Center, Ahmanson Music Center, The Hollywood Bowl, The Wallis BH, The Staples Center, America's Got Talent, and World of Dance. As a director, some of her short dance films have been featured on Marquee TV Streaming Platform, San Francisco Dance Film Festival, as well as the Focus Art Film Festival at the Louvre in Paris. In her teachings, she incorporates modern, floorwork, improv, theater, and most importantly, a sense of play. 
Joshua Manculich, born in Windber, PA, is a recipient of a 2015 Princess Grace Choreography Fellowship. His choreographic adventures include: Ballet Austin II,Collage Dance Collective, DanceWorks Chicago, Dancing in the Parks, Dayton Contemporary Company II, Eisenhower Dance Detroit, Grand Valley State University, Houston Contemporary Dance Company, Interlochen, METdance, Piel Morena Contemporary Dance, Point Park University, Santa Barbara Dance Theater, The Big Muddy Dance Company, Western Michigan University, Visceral Dance Chicago, and Whim W'Him. Josh holds a B.A. in Dance and a Psychology Minor from Point Park University and a M.F.A. in Dance from Ohio State University. He is currently an Assistant Professor of Dance at Sam Houston State University. "Rather than looking at art as a distraction, I believe art is a bridge to understanding and amplifying lived experiences. As a teacher and choreographer, I am motivated by the belief that I can speak to an audience through the sweat and breath, the flesh and footfalls of movement in ways words cannot address. Although music remains a vital and generative engine in my creative process, I strive to insure my work is never a slave to its accompaniment. "
Yusha-Marie Sorzano, originally from the Republic of Trinidad and Tobago, received her primary instruction from New World School of the Arts, Thomas Armour Youth Ballet, and The Dance Theater of Harlem. In her senior year, she received an award for outstanding choreography from New World School of the Arts, as well as an award in dance from the National YoungArts Foundation. She went on to attend the Ailey/Fordham BFA Program and in her junior year was invited to join Ailey II. Ms. Sorzano has been a member of Complexions Contemporary Ballet, The Alvin Ailey American Dance Theater, Morphoses, TU Dance, BODYTRAFFIC, and Camille A. Brown and Dancers. She has also performed as a guest artist with Benjamin Millepied's LA Dance Project. Ms.Sorzano has performed in principal roles with the Ailey company and in a wide variety of concert works, including works by noted choreographers Ulysses Dove, Maurice Béjart, Hofesh Shechter, Kyle Abraham, and Mauro Bigonzetti. Deeply passionate about the powerful role that educators play in the lives of young artists, Ms. Sorzano enjoys teaching both nationally and internationally. From Trinidad to the United States and beyond, Ms. Sorzano has had the pleasure of teaching at esteemed educational institutions and festivals around the world, including the Ailey School, Lines Ballet/Dominican Universities BFA Program, TU Dance, Contemporary Choreographers' Collective, New World School of the Arts, The Windward School, Brasil's Mostra Danca, and Italy's Danzainfiera. Ms. Sorzano currently serves as the Artistic Director of the Joffrey Ballet Schools Dallas summer intensive and as an Associate Director for Community Engagment with Francisco Gella Dance Works.
Performance checklist
BRING THE PROOF OF VACCINATION AND ID OR NEGATIVE PCR TEST TAKEN IN THE LAST 72h OR SHOW THE GREEN BADGE 
BRING AND WEAR A MASK
COME EARLY FOR COVID COMPLIANCE CHECK
Gallery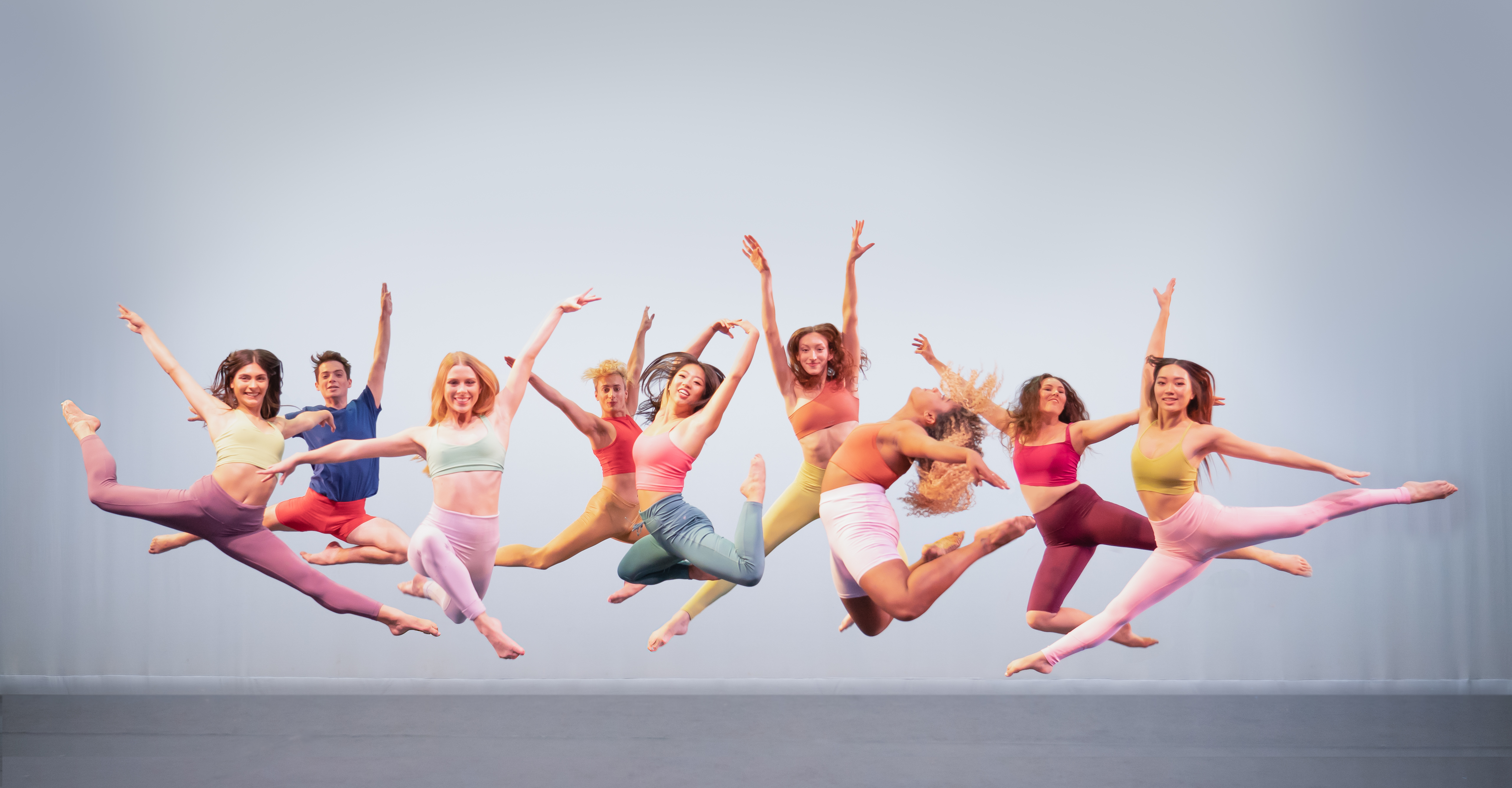 photo by Stephen Sherrill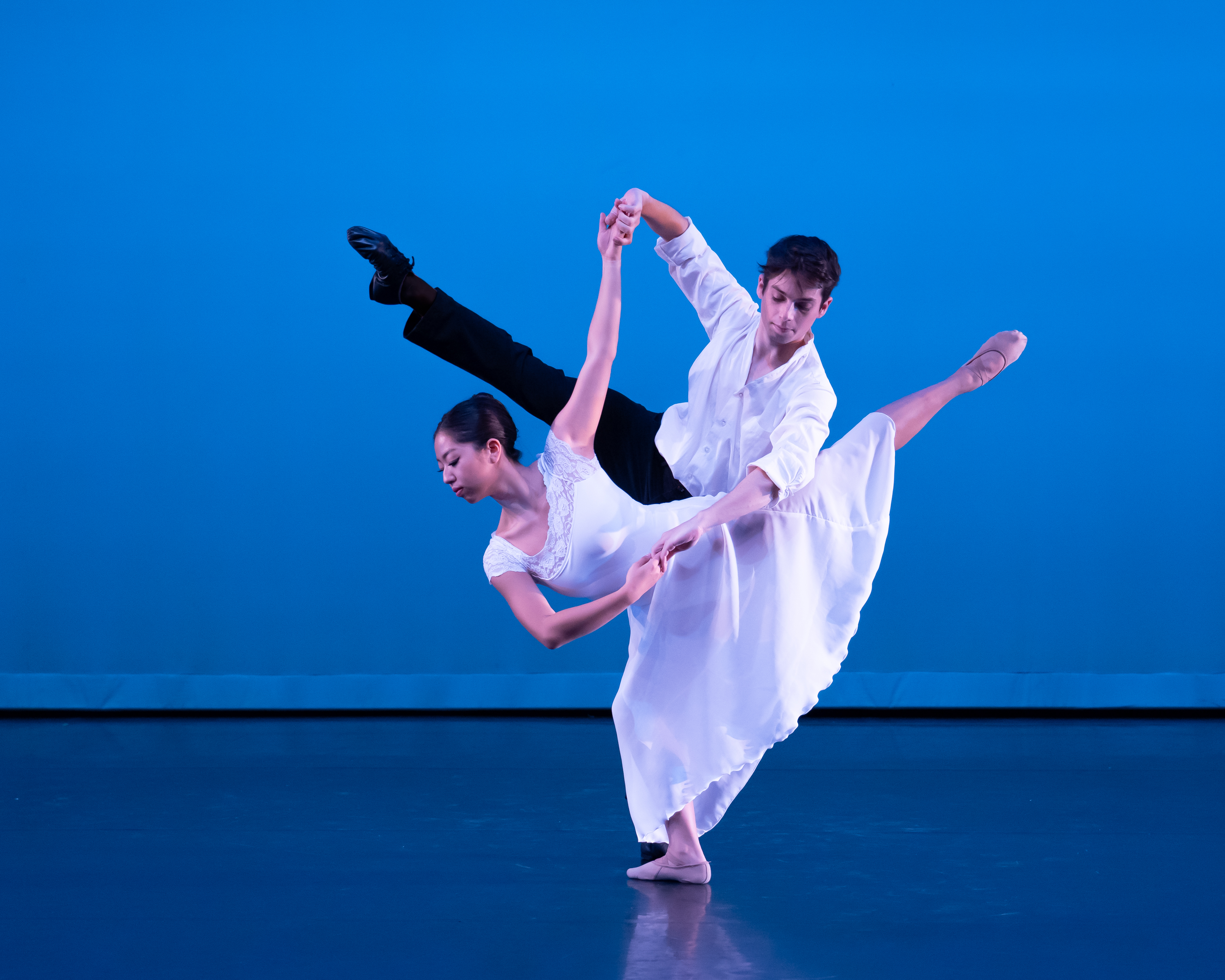 photo by Stephen Sherrill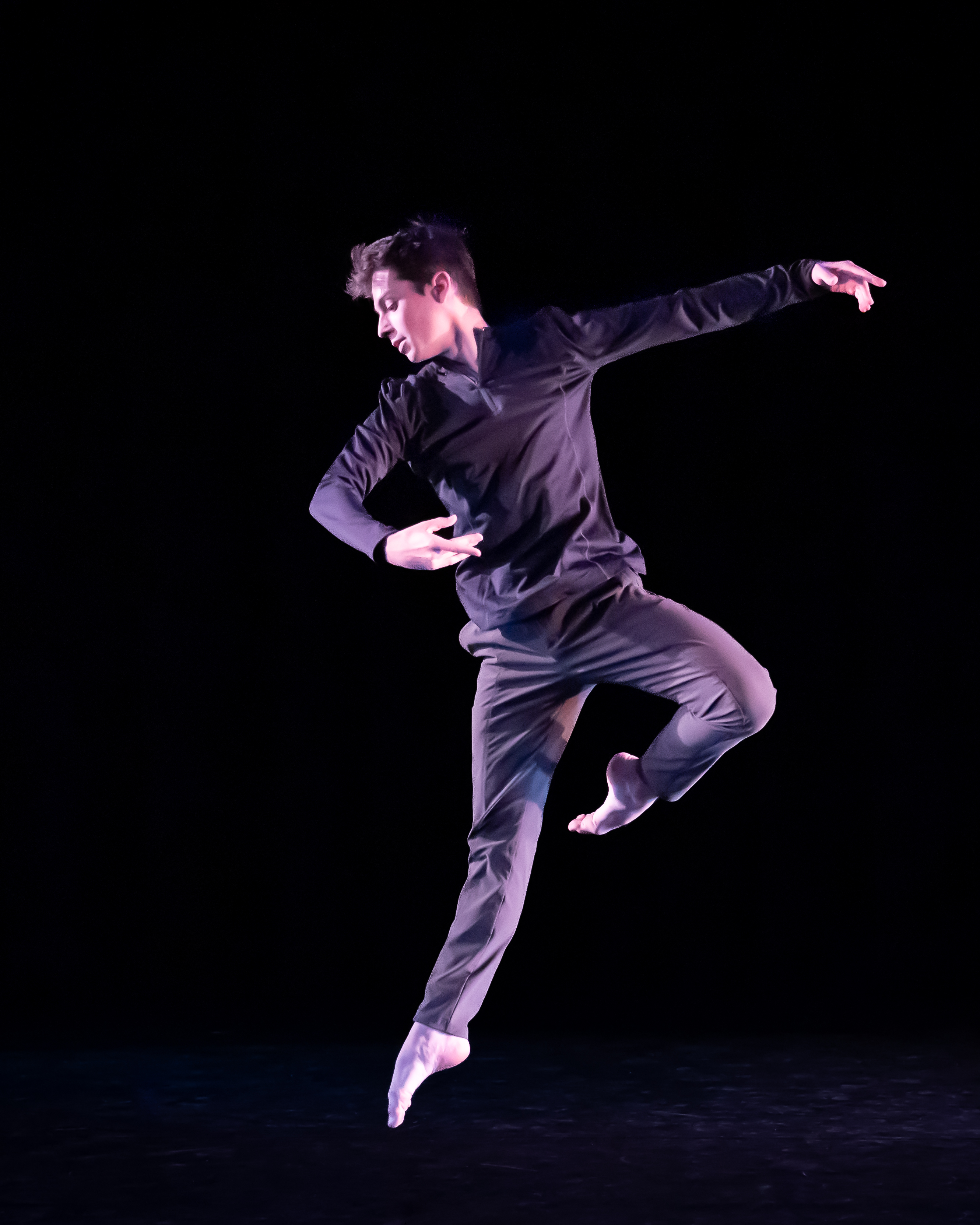 photo by Stephen Sherrill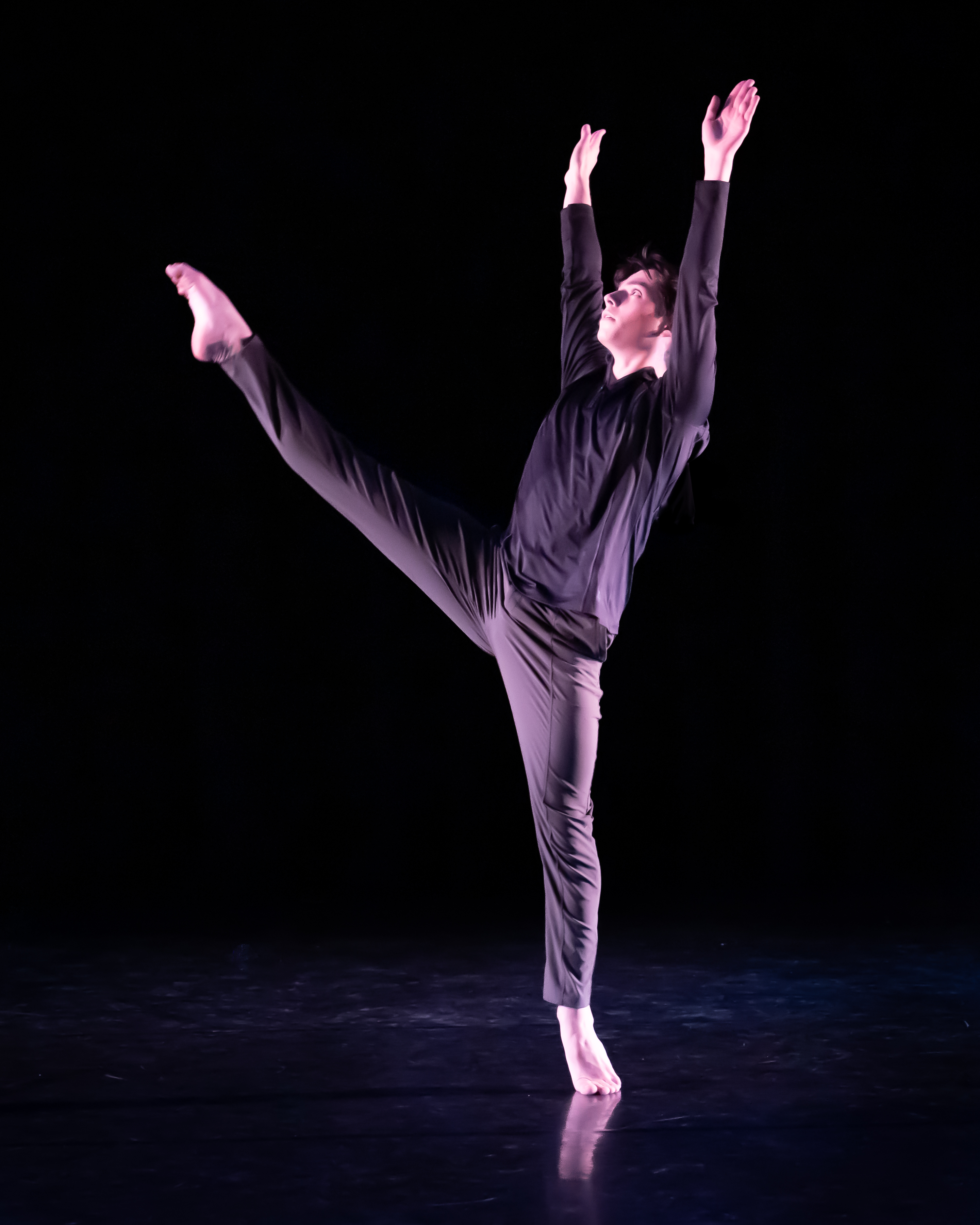 photo by Stephen Sherrill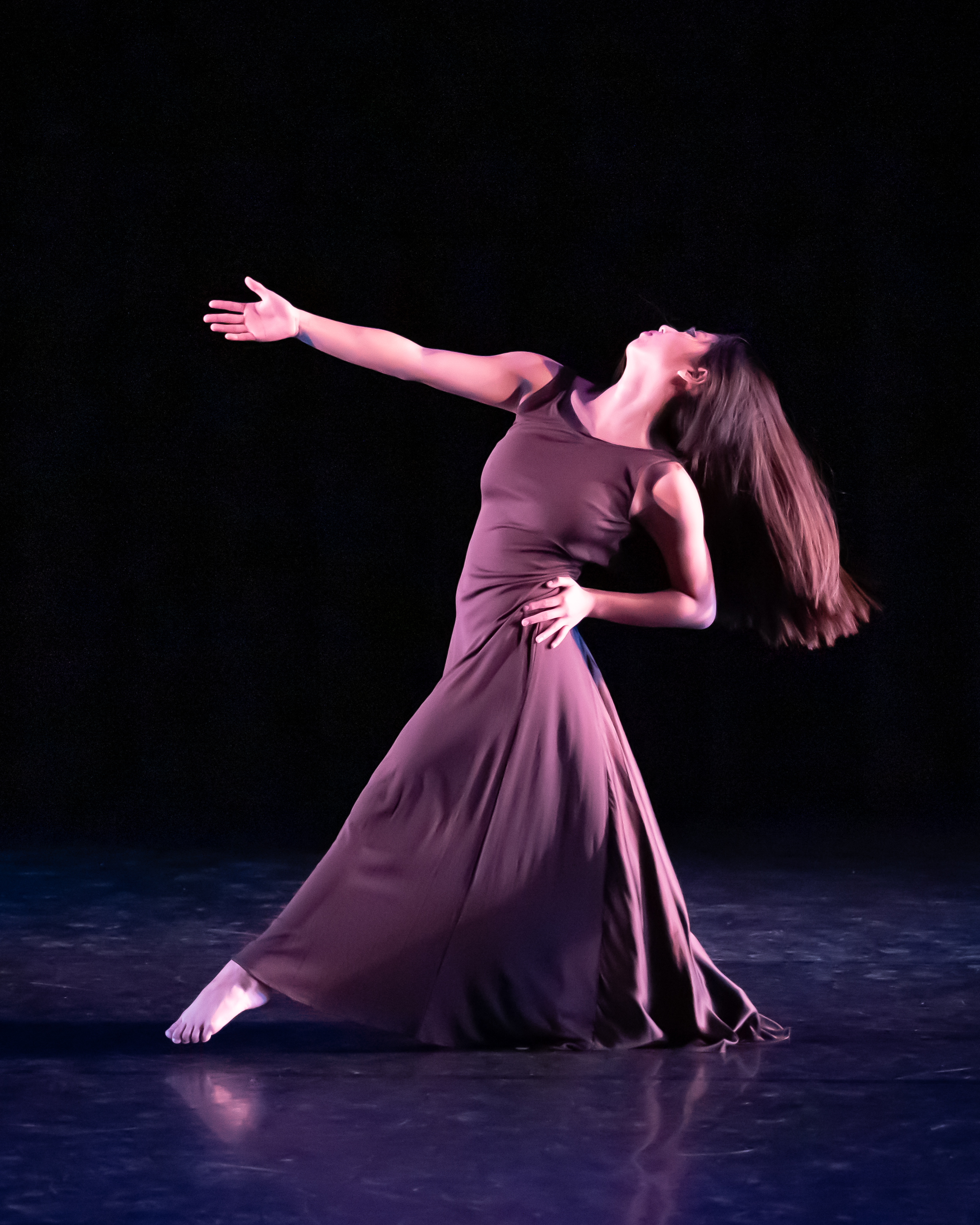 photo by Stephen Sherrill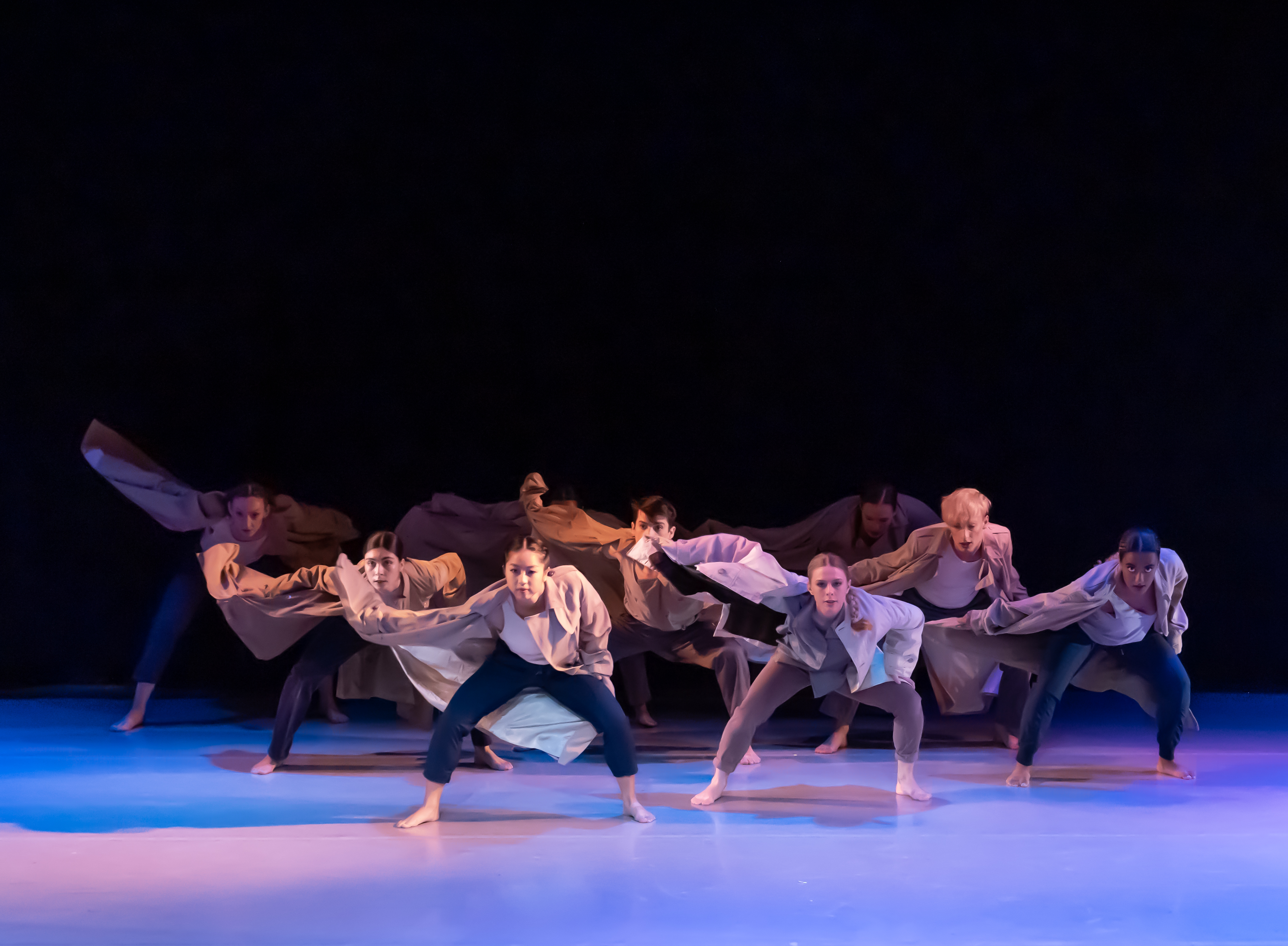 photo by Stephen Sherrill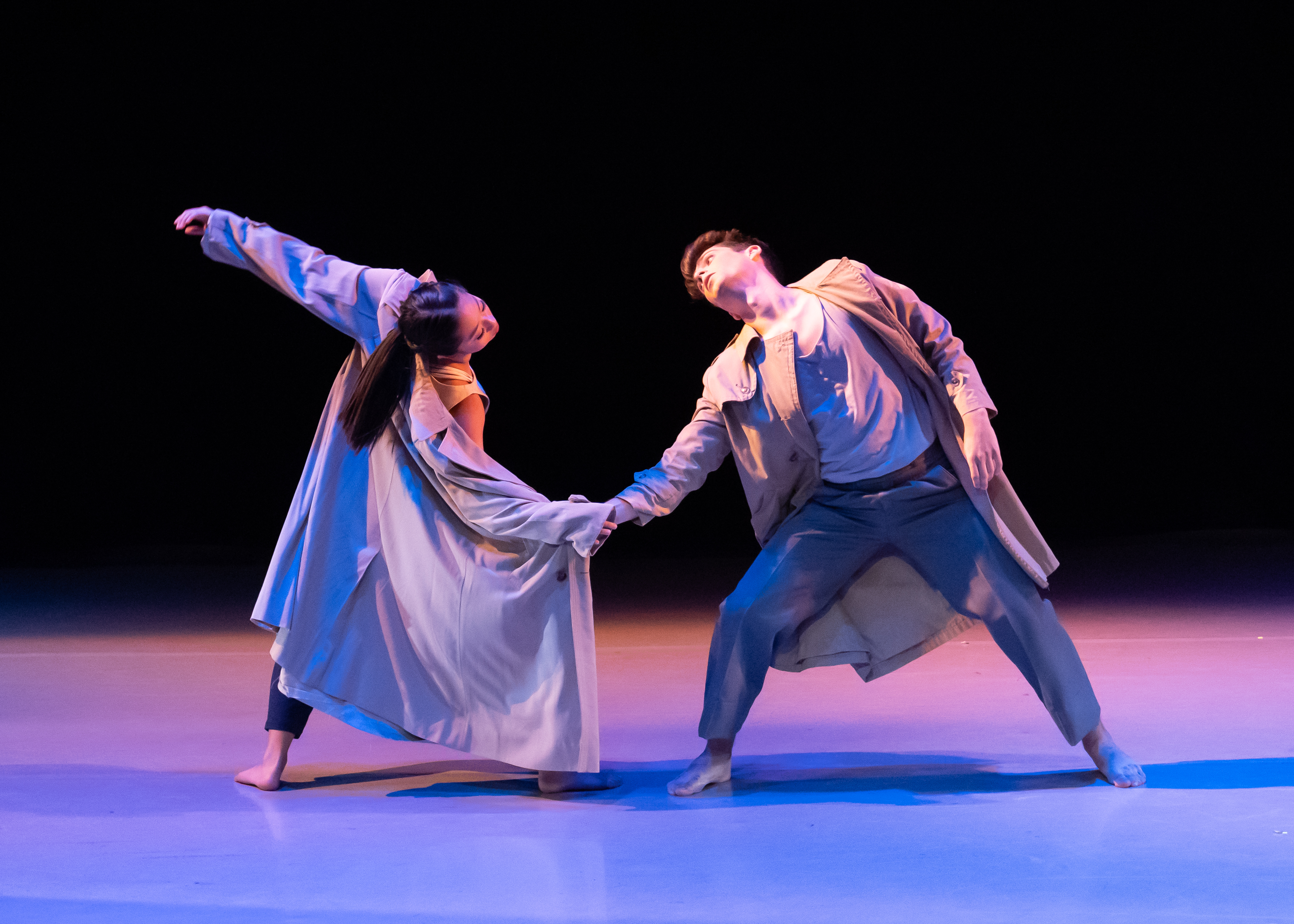 photo by Stephen Sherrill
photo by Stephen Sherrill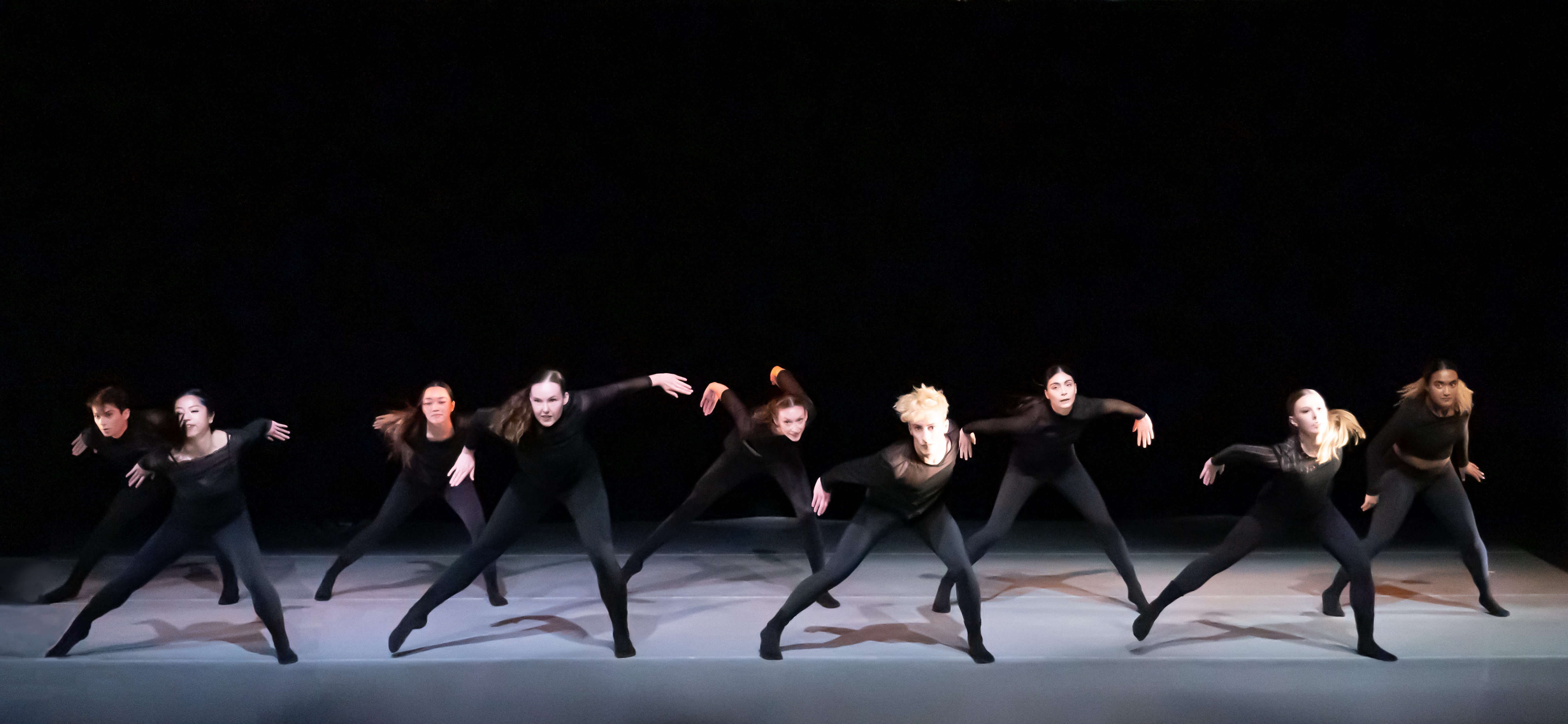 photo by Stephen Sherrill
COVID-19 POLICIES
Proof of up-to-date vaccination or a negative COVID-19 test result must be presented for entry. "Up-to-date" means an individual has received all recommended COVID-19 vaccines, including any booster dose(s) when eligible. (More information about up-to-date vaccination is available at the CDC WEBSITE.) Vaccine verification documentation will be required upon arrival, along with government-issued photo ID. Negative COVID-19 test results must be from a PCR test performed by a state-approved provider administered no more than 72 hours prior to the performance. (Rapid or Antigen tests are not accepted as a proof for entry.) This vaccine requirement also applies to university students, staff, and volunteers.
Proof of vaccination or negative COVID-19 PCR tests can be supplied upon arrival to the venue in several ways:
Physical vaccination card or negative COVID-19 PCR test paperwork and a photo ID.  

Photo of your vaccination card or negative COVID-19 PCR test through your smartphone and a photo ID. (Guests younger than 18 may use a school photo ID.)

Digital COVID-19 Vaccine Record:  HTTPS://MYVACCINERECORD.CDPH.CA.GOV/

Green UCSB COVID-19 Clearance Survey Badge.
Masks must be worn at all times in our indoor venues. We highly recommend that everyone onsite wears N95, KN95, KF94, or FFP2 masks, as they have been shown to be some of the most effective at protecting against COVID-19 transmission. If these masks are not available, double masking is strongly recommended. Patrons must bring and wear their own face coverings that fully cover both the nose and mouth or use one provided by the department as available. Face shields and/or goggles with a mask are acceptable, but are not acceptable on their own. Masks are required at all times in the lobby, restrooms, and in the venues during performances.
Masks during outdoor performances is highly encouraged.
A note about our venues: All buildings on campus have been evaluated by UCSB Design, Facilities & Safety services in consultation with campus and outside experts, and ventilation meets standards defined by the California Department of Public Health and Cal/OSHA. Our Facilities Management colleagues have sought to maximize building ventilation and filtration levels wherever possible, consistent with best industry practices.
The department will continue to share safety updates by email, social media, and through our website as the 21-22 events continue. If you are feeling under the weather, please stay home and continue regular handwashing and hand sanitizing. Thanks for being a partner with the campus community to make our events accessible and safe.
CA Dept of Public Health Vaccination site: HTTPS://WWW.CDPH.CA.GOV/PROGRAMS/CID/DCDC/PAGES/COVID-19/COVID19VACCINES.ASPX
CA Dept of Public Health Testing site: HTTPS://WWW.CDPH.CA.GOV/PROGRAMS/CID/DCDC/PAGES/COVID-19/TESTING.ASPX
August 16, 2021 - 3:59pm