Event Date:
Friday, January 7, 2022 - 4:00pm
Friday, January 7, 2022 - 8:00pm
Saturday, January 8, 2022 - 1:00pm
Saturday, January 8, 2022 - 5:00pm
Event Location:
ZOOM: https://bit.ly/3sr9NUF
a LAUNCH PAD, AMPLIFY, and Initiative for New and Reimagined Work
in association with the National New Play Network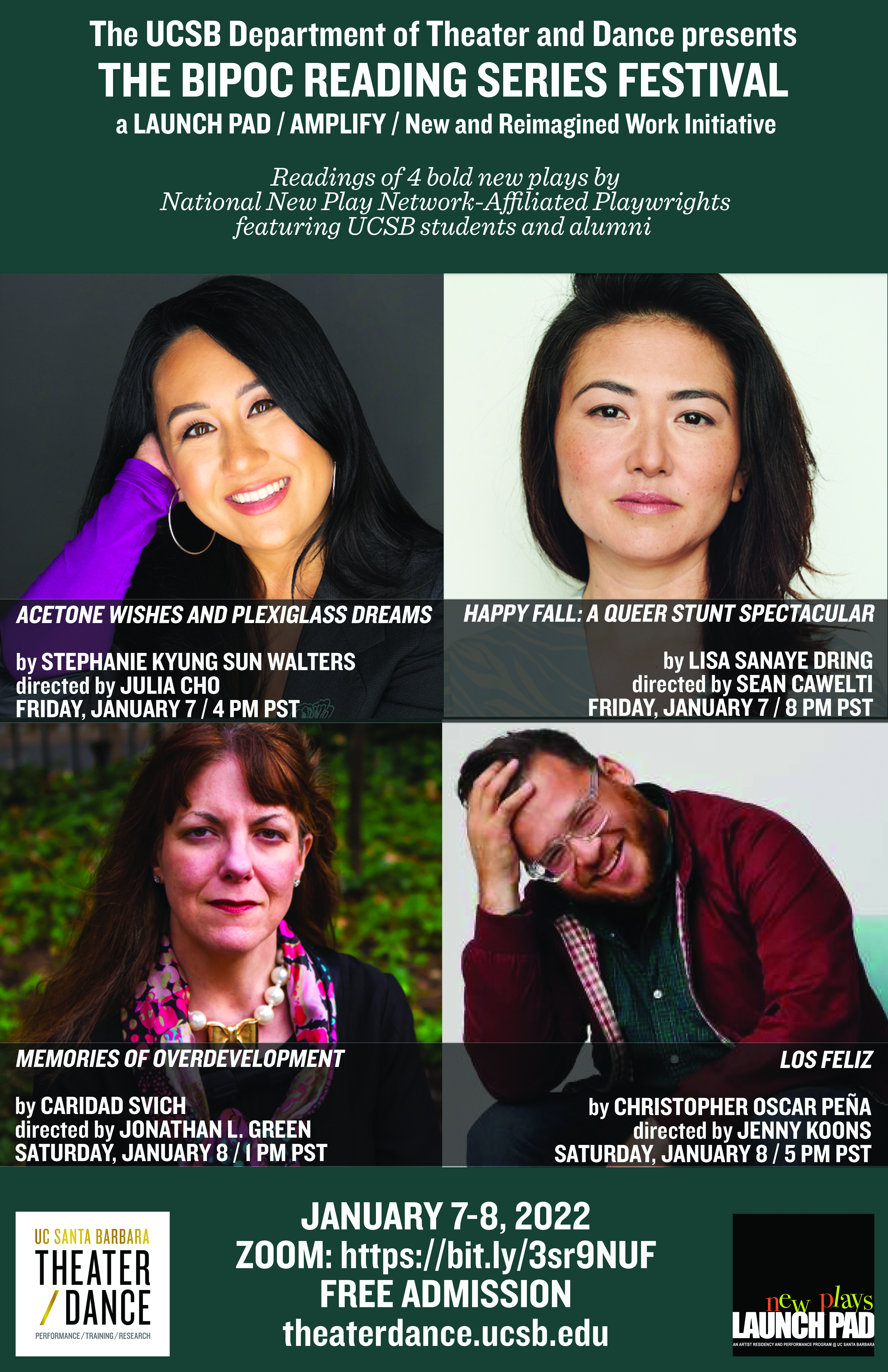 The BIPOC (Black, Indigenous, People of Color) Reading Series Festival is a dynamic exchange of ideas between emerging and veteran artists. Four new plays receive 20-hour workshops and are presented to the public. Originally created for an in-person staged reading series, due to a new wave of COVID-19 spread the BIPOC festival moved its performances online to ZOOM.
Interview with the playwrights
Schedule
Friday at 4pm
Acetone Wishes and Plexiglass Dreams
by Stephanie Kyung Sung Walters 
director: Julia Cho
dramaturg: Jessica Nakamura
guest actor: Ruffy Landayan
Celina has moved home to Philly's Koreatown to take over the neighborhood beauty salon. DIY reno keeps her busy, but discovering a secret about her high school buddy, Inky, and gossiping chorus of aunties and uncles keeps her busier. However, Celina has a secret of her own; a secret that dragged her across the country, only to return home empty handed. Will Celina prevent the rumors, ghosts, and aunties from chaining her down or will she drag Inky into the dark web she's brought home?
Friday at 8pm
Happy Fall: A Queer Stunt Spectacular
by Lisa Sanaye Dring 
director: Sean Cawelti
dramaturg: Mona Heinze
stunt coordinator: Celina Surniak
assistant stunt coordinator: Moll Wilson
Unipersonal Parabount Lisney Studios welcomes you to Felix Culpa, the STUNTMAN SPECTACULAR!
Go behind the scenes of one of the most dangerous jobs in Hollywood and witness the lives of real stuntmen as they navigate getting (and having) to be the strongest, straightest, hardest man in every room! Experience death defying stunts of both the mind and body as people are forced to squash themselves into heteronormative definitions of what it means to be a Tough Guy!
Based on true life stories collected from interviews with actual stunt performers, this interactive show is high octane, super physical and mega puppet-y.
Saturday at 1pm
Memories of Overdevelopment 
by Caridad Svich 
director: Jonathan L. Green
dramaturg: Yasmin Zacaria Mikhaiel
This play is a film: a documentary about what people remember about dictatorships where they grew up and how they left and how they survived. An enactment of eight startling, personal interviews, inspired by true stories. A rebellious look at where we've been and where we are right now.
 Saturday at 5pm
Los Feliz
by christopher oscar peña 
director: Jenny Koons
dramaturg: Lindsay Allbaugh
Julian is the BIPOC showrunner of a new show. He has not always had the best luck with dating as a queer latino and feels like movies have changed our perceptions of what relationships are really like. However, he remains a wistful romantic. Los Feliz follows his journey from being on set to being in a gay bar and contemplates the complications of dating today asking "is it really that bad to be a romantic at heart?" when you know the reality might be very different.
~ Q&A's follow each reading ~
Creative team
Acetone Wishes and Plexiglass Dreams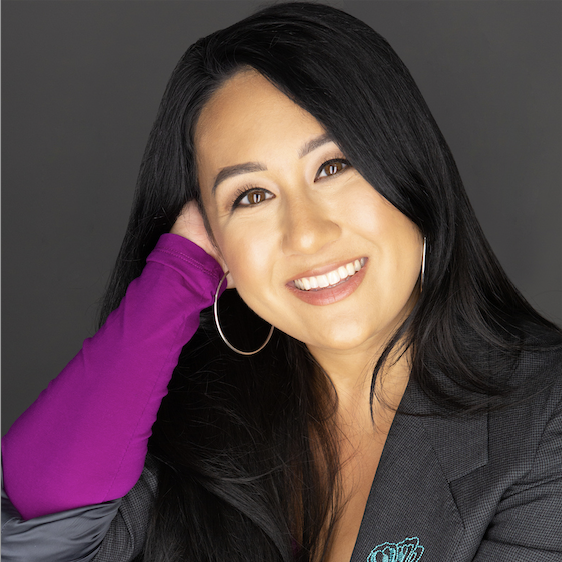 Stephanie Kyung Sun Walters, playwright
Stephanie Kyung Sun Walters (she/her) is a Barrymore nominated actor, playwright, and teaching artist in Philadelphia. She's an InterAct Theatre Core Playwright, the Lead Artist of the Philly Asian Performing Artists' Playwrights Project, and a PlayLab Artist with American Theatre Group. Her play, Esther Choi and the Fish that Drowned, was presented at the PlayPenn Conference. It will have a world premiere production with Simpatico Theatre Company (postponed due to COVID-19) and has earned her a spot on the 2020 Kilroys List and Table Work Press Recommended list. Her play Half of Chopsticks was a finalist for both the 2021 Bay Area Playwrights Festival and Seven Devils New Plays Conference, and received a staged reading and workshop at the inaugural Boise Contemporary Theatre BIPOC Playwrights Festival. Her Kpop romcom, Be Like the Flower, is a finalist for the Austin Film Festival's Table Read My Screenplay. She is a two-time finalist for Unicorn Theatre's In-Progress New Play Reading Series as well as a finalist for the Playwrights Center Many Voices Fellow. She was a semi-finalist for Nashville Repertory Theater's Ingram New Works and received a nomination for the NNPN Smith Prize for Political Theatre. Due to COVID-19, Stephanie received a 3Views Theatre The Bret Adams and Paul Reisch Foundation Grant Recipient. Additional plays have been developed with Asian Arts Initiative, Philly Asian American Film Festival, Dragon's Eye Theatre, Revolution Shakespeare, PlayPenn, Revamp Collective, and Philadelphia Women's Theatre Festival. She has taught playwriting with Bucknell University, Northwestern University's National High School Institute, PlayPenn, Arden Theatre Company, and Theatre Exile. Stephanie is a proud graduate of Bucknell University, London Dramatic Academy, and CAP21. She is currently pursuing her MFA with Point Park University in Writing for Screen and Stage. Her plays can be found on NPX.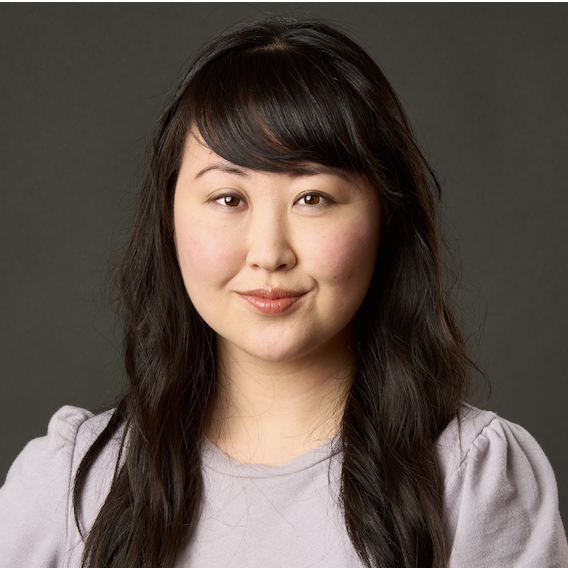 Julia Cho, director
Julia Cho, born and raised in Los Angeles, is a founding member and Producing Artistic Leader of Asian American theatre collective Artists at Play. Through her work with AAP—which encompasses producing, acting, and casting—she has helped develop/produce numerous works created by and featuring Asian American artists. Upon graduating from UC Berkeley, Julia starred in the award-winning Word for Word production of Amy Tan's Immortal Heart at the Magic Theatre (San Francisco), later touring domestically and in France. She has since performed/toured shows with East West Players, Will & Company, Lodestone Theatre Ensemble, hereandnow, as well as readings for Playwrights' Arena, Pasadena Playhouse, Center Theatre Group, and Boise Contemporary Theater—where she helped workshop Half of Chopsticks by Stephanie Kyung Sun Walters. Other acting credits include films like Larry Crowne; recurring roles on TV shows such as This Is Us, Goliath, Scandal, and I'm Sorry; and the Emmy Award-winning web series The Lizzie Bennet Diaries.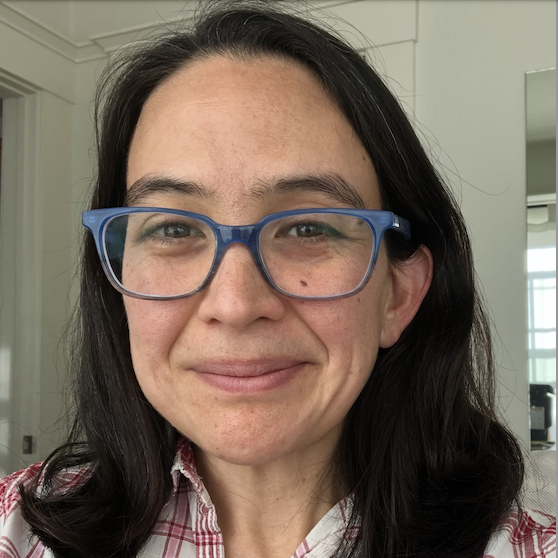 Jessica Nakamura, dramaturg
Jessica Nakamura is an Associate Professor in the Department of Theater and Dance at UCSB. Her research focuses on Asian and Asian American theater and performance. She is the author of Transgenerational Remembrance: Performance and the Asia-Pacific War in Contemporary Japan (Northwestern University Press, 2020) about performances that address previously obscured topics of Japanese war aggression and imperialism. Dr. Nakamura received her M.F.A. from the University of Hawaii, Manoa in Asian Theater and her Ph.D. in Theater and Performance Studies from Stanford University. She has trained in Japanese Dance, Chinese Beijing Opera, and Balinese Dance, and she most recently translated and directed Family Portrait by contemporary Japanese playwright Matsui Shū.
Happy Fall: A Queer Stunt Spectacular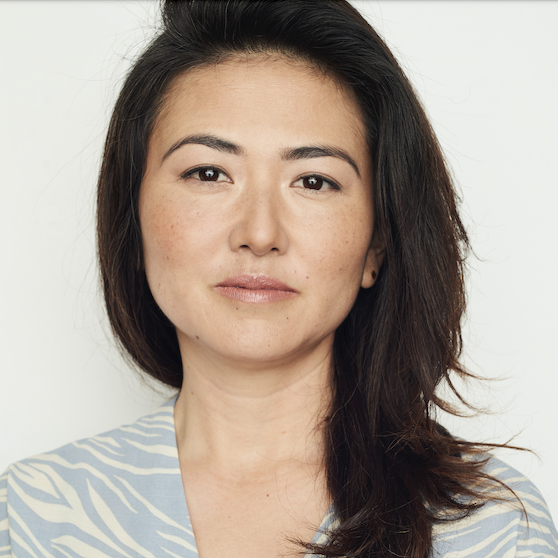 Lisa Sanaye Dring, playwright
Lisa was honored as a recipient of the 2020/21 PLAY LA Stage Raw/Humanitas Prize. She's been a finalist for the Relentless Award, the Bay Area Playwrights Festival, the Seven Devils Playwrights Conference and the O'Neill Playwrights Conference. Her work has been developed/produced by La Jolla Playhouse, The New Group, Actors Theatre of Louisville, East West Players, Circle X, SCF @ Son of Semele, Playwrights' Arena, Rogue Artists Ensemble, The Motor Company, Theatre of NOTE and with the DCA's Reimagine Public Art Series. Lisa has been awarded fellowships at MacDowell, Blue Mountain Center and Yaddo. She is currently a member of The Geffen's Writers' Room. lisasanayedring.com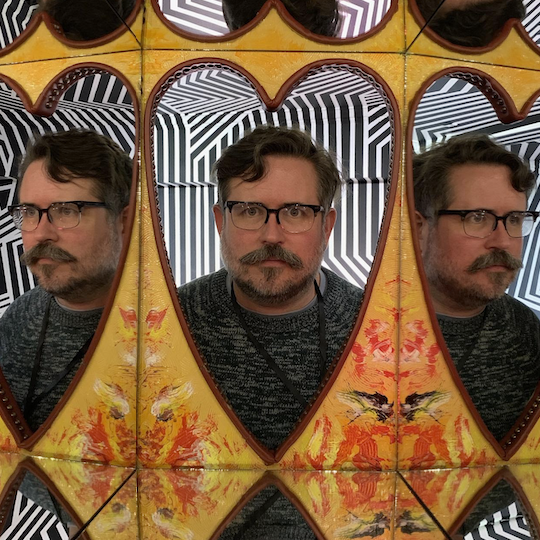 Sean Cawelti, Director
Sean Cawelti (Puppet Design) is a director, puppet/video designer and creator of immersive and site-specific experiences. Sean is a graduate from the University of California, Irvine, with honors in directing and studied puppetry at Tisch School of the Arts at NYU. As founding artistic director of Rogue Artists Ensemble (Los Angeles), Sean has won awards for their work as a designer, director and playwright, including a UNIMA Citation of Excellence and the Sherwood Award from Center Theater Group (Los Angeles). Sean's work has been seen at the Getty Villa, SCR, Segerstrom Center for the Arts, Cornerstone Theater Company, Chicago Opera Theater, LA Theatre Works, Geffen Playhouse, Long Beach Opera, Imago Theatre (Portland), New York City Opera, Center for Puppetry Arts (Atlanta) and the Kanye West Yeezus world tour. Cawelti is a member of United Scenic Artists Local 829. seancawelti.com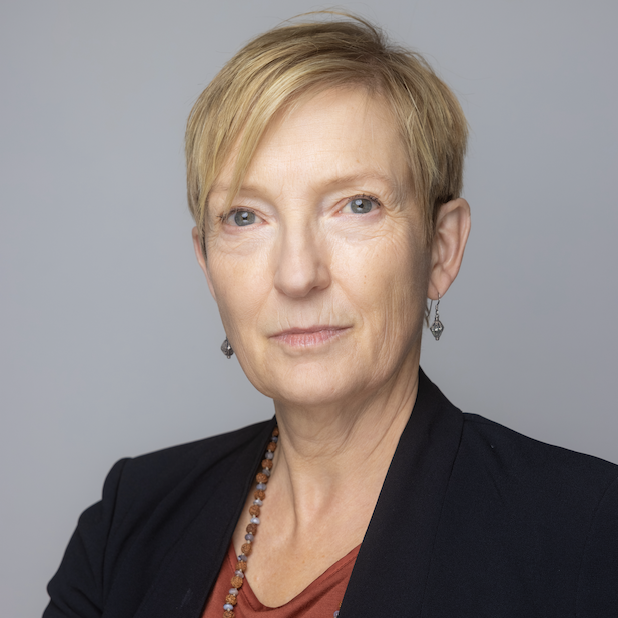 Mona Heinze, dramaturg
Mona Heinze is a German Fulbright scholar; received an MFA in Dramaturgy and Dramatic Criticism from Yale and an MFA in Performing Arts Management from Brooklyn College. She served as resident dramaturg at Center Stage in Baltimore and taught at Johns-Hopkins University, New York University, and Brooklyn College. For the last 24 years, she has been a faculty member at California Institute of the Arts, teaching courses in dramaturgy, play analysis, adaptation, and witnessing. 
Heinze has worked as a dramaturg on numerous productions of classics, new plays, and dance pieces. She frequently collaborated with choreographer Donald Byrd on pieces including The Seven Deadly Sins at Pacific Northwest Ballet, as well as The Beast and The Harlem Nutcracker at the Brooklyn Academy of Music. More recent projects include Janie Geiser's Tungsten, Marissa Chibas' Shelter, and Rosanna Gamson's Sugar Houses. Heinze has translated and adapted works by Bertolt Brecht, Marieluise Fleisser, and Hans Magnus Enzensberger.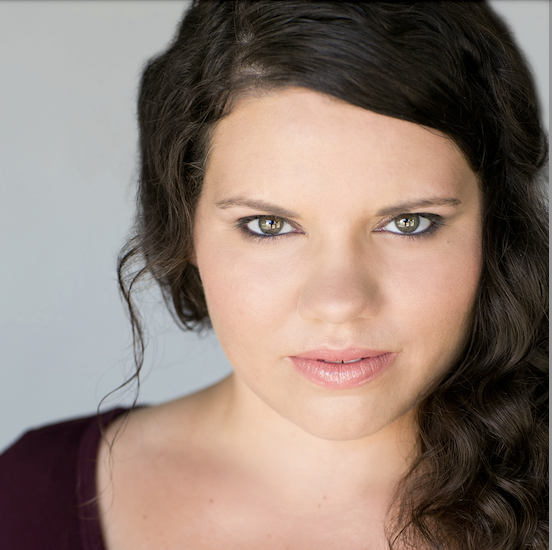 Celina Surniak, stunt coordinator
​Celina Lee Surniak (she/her/hers) is a Stunt Coordinator and Fight Director based out of Los Angeles. She has made this city her home for the last decade and specializes in weapons training, hand-to-hand combat, falls, wrecks, and more. Celina is a stunt performer and loves to choreograph for stage, TV, and film. She has been training with the Society of American Fight Directors for almost a decade and has been consistently working/teaching/choreographing in the fight/stunt industry for the last several years. She has been a part of the stunt team at the Pennsylvania Renaissance Faire and has worked with several theaters in Los Angeles, such as: Theatricum Botanicum, A Noise Within, Shakes on the Deck, Foolish Production Co., Sacred Fools, LOFT Ensemble, the Geffen, and many more. Celina loves teaching and choreographing and is always excited to see what new things she learns every time she encounters a new project.
Memories of Overdevelopment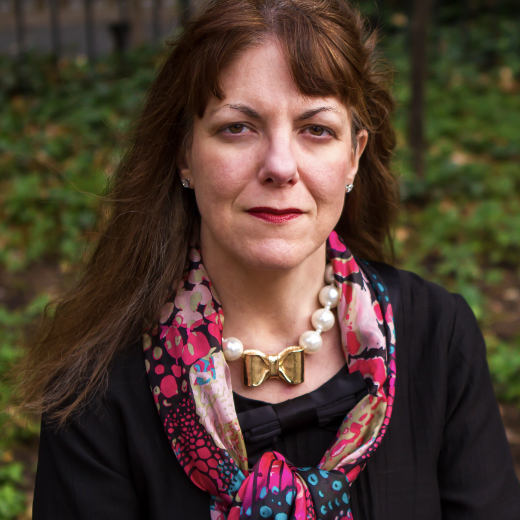 Caridad Svich, playwright
Caridad Svich received a 2012 OBIE for Lifetime Achievement. Her work as a playwright, translator, lyricist, and essayist has been seen in print, live and digital stages at diverse venues across the US and abroad. Key plays in her extensive repertoire include 12 Ophelias, Iphigenia Crash Land Falls…, Red Bike and The House of the Spirits (based on Isabel Allende's novel). Theatrical digital world premieres in 2021 have included The Book of Magdalene at Main Street Theater, Houston, and Theatre: a love story at Know Theatre, Cincinnati. Memories of Overdevelopment was developed at The Goodman Theatre's Future Labs Reading Series this summer. As a screenwriter, her first feature film (as co-screenwriter, based on her play) Fugitive Dreams has been seen at the Fantasia, Austin, Tallinn Black Nights, Manchester (UK) and Maryland Film Festivals. Among her recognitions are an American Theatre Critics Association Primus Prize, the Edgerton Foundation New Play Award, and National Latino Playwriting Award (which she has received twice). She has edited several books on theatre. She most recently authored a book about Hedwig and the Angry Inch (Routledge). Her second feature film Abilene (as screenwriter) is currently in post-production. Her new book Toward a Future Theatre is forthcoming from Methuen Drama in January 2022.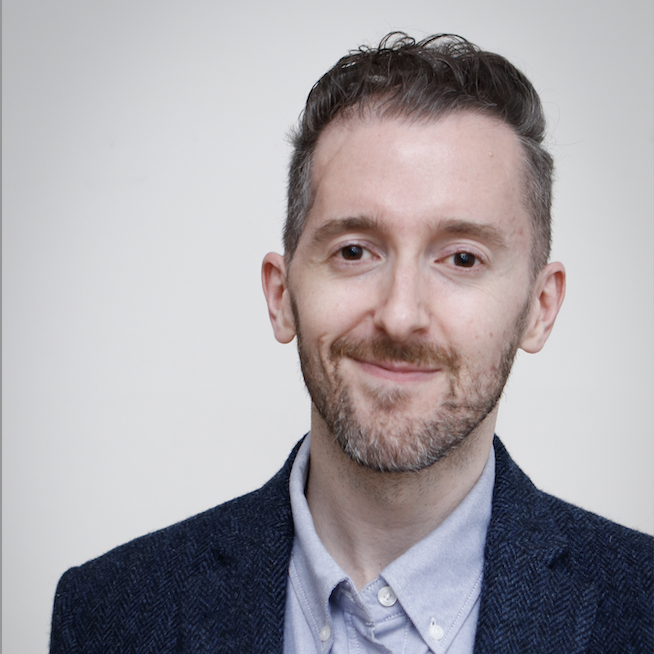 Jonathan L. Green, director
Jonathan L. Green (he/him) is the Director of New Works for Goodman Theatre, where his dramaturgy credits include the world premieres of Christina Anderson's How to Catch Creation; Rogelio Martinez's Blind Date; Charles Smith's Objects in the Mirror; and Doug Wright, Scott Frankel, and Michael Korie's War Paint; as well as works in development by Charise Castro Smith, Octavio Solis, Abe Koogler, Bess Wohl, Paola Lázaro, and Dave Harris. As a director, he has worked with Sideshow Theatre, Steppenwolf Theatre, Diversionary Theatre, TheatreWorks Palo Alto, Greenhouse Theater Center, Silk Road Rising, Playwrights' Center, Chicago Dramatists, and more. Green is an Artistic Associate of Sideshow Theatre Company, which he co-founded in 2007, and where his recent directing credits include X, HeLa, truth and reconciliation, The Happiest Place on Earth, and Stupid F**king Bird. He served on the board of directors of the League of Chicago Theatres from 2012-2018.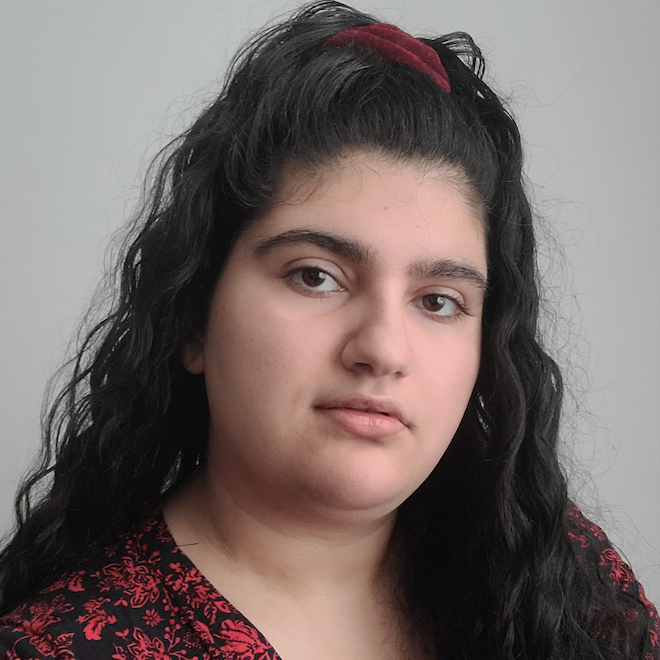 Yasmin Zacaria Mikhaiel, dramaturg
Yasmin Zacaria Mikhaiel (she/they) is a dramaturg, journalist, and oral historian with roots in and around Chicago. As a queer, fat, brown femme, they endeavor to amplify and archive stories that go lost/stolen/forgotten. Their writing and research explore possibility models for a more inclusive and sustainable theatre culture and industry. Mikhaiel holds a M.A. in Performance as Public Practice from The University of Texas at Austin and a B.F.A. in Dramaturgy/Criticism from The Theatre School at DePaul University. They are the Chicago Reader's Audience Engagement Manager and teach as part-time faculty at TTS DePaul. Visit them on Twitter  @yasminzacaria (dramaturgically it tracks) and their website for more on current projects at yasminzacaria.com.  
Los Feliz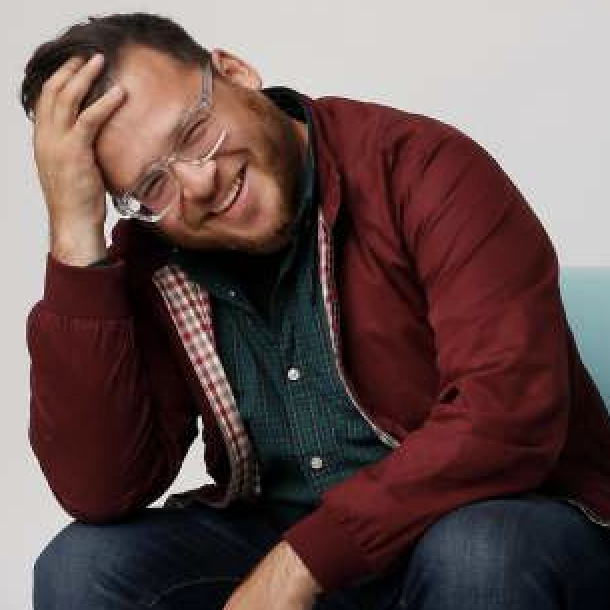 christopher oscar peña, playwright
christopher oscar peña is a story-teller originally from California, now residing in New York and LA. He co-directed the world premiere of Sean Daniels' adaptation of Jack Kerouac's "lost novel" The Haunted Life at Merrimack Rep. The production marked the first the Kerouac Estate had ever sanctioned an official theatrical adaptation of Kerouac's work. Most recently as a playwright, the Clarence Brown Theatre commissioned and produced the world premiere of his play The Strangers. In New York, the Flea Theatre produced the world premiere of his play a cautionary tail. His work has been developed by Playwrights Horizons, the Goodman Theater, Public Theater, Two River Theater, INTAR, Ontological Hysteric Incubator, Playwrights Realm, Rattlestick Playwrights Theater, Old Vic, Orchard Project, Naked Angels, and New York Theatre Workshop, among many others. With visionary director James Darrah and Pulitzer prize winning composer Ellen Reid, he co-created and showran the episodic Opera series desert in commissioned and produced by the Boston Lyric Opera and Long Beach Opera. This coming season, his NEA award-winning play how to make an American Son will be produced by the Arizona Theatre Company, before moving off-broadway to the Rattlestick Playwrights Theatre.
A two-time Sundance Institute Theater Fellow, he has also held fellowships with the Lark Play Development Center, was a recipient of the Latino Playwrights Award, an Emerging Artist Fellow at New York Theatre Workshop, Playwrights Realm Writing Fellow, and was a part of the US/UK Exchange (Old Vic New Voices). He's an artistic associate at Arizona Theatre Company, a proud member of New Dramatists, was named one of "The 1st Annual Future Broadway Power List" by Backstage, and has been published by Methuen, NoPassport Press and Smith and Krauss. In television, he was a writer on the Golden Globe nominated debut season of the CW show Jane the Virgin, and the critically acclaimed HBO show Insecure (as well as recurring on screen as the character Gary), as well as the Starz show Sweetbitter, and the Freeform series Motherland: Fort Salem. Currently, he's a Supervising Producer on the upcoming ABC drama series Promised Land, where he is also developing an original series produced by Ellen Pompeo.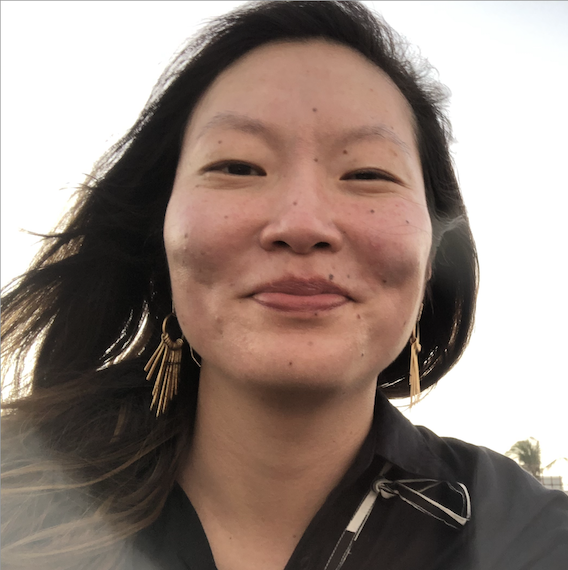 Jenny Koons, director
Projects: Head Over Heels (Pasadena Playhouse), Hurricane Diane (Huntington Theatre), Now Becomes Then (Actors Theatre of Louisville), Men on Boats (Baltimore Center Stage), Speechless (New Blue Man Group North American Tour), The Tempest (The Juilliard School), Between Us: The Deck of Cards (Denver Center for the Performing Arts), A Midsummer Night's Dream (The Public Theater Mobile Unit), Burn All Night (American Repertory Theatre), Theatre for One: In This Moment (Pershing Square Signature Center), Instant SPKRBOX (SPKRBOX Festival commission, Norway), Bars and Measures (B Street Theatre), Gimme Shelter (Why Not Theatre, Toronto 2015 Pan Am Games commission), Theatre for One: I'm Not the Stranger You Think I Am (Arts Brookfield), A Sucker Emcee (National Black Theatre, LAByrinth Theater Company, SPKRBOX Festival, Norway), Queen of the Night (Diamond Horseshoe Nightclub, Drama Desk Award), The Odyssey Project 2012 (site-specific NYC).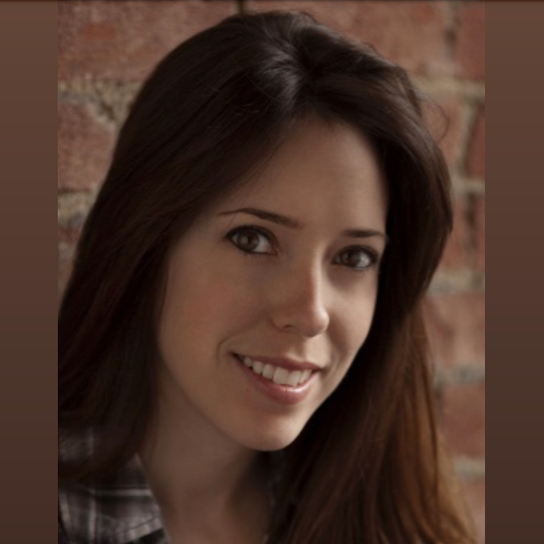 Lindsay Allbaugh, dramaturg
Lindsay Allbaugh is an Associate Artistic Director at Center Theatre Group (Ahmanson/Mark Taper Forum/Kirk Douglas Theatre). She is passionate about cultivating, producing, and directing new work and has a deep appreciation for and commitment to the Los Angeles Theatre community. Former Co-Artistic Director of the LA-based intimate theatre, Elephant Theatre Company from 2004-2014. Selected directing credits: Cry It Out by Molly Smith Metzler at the Echo Theatre (Ovation Award, Best Production); Collective Rage by Jen Silverman, The Theatre at Boston Court; Out of Orbit by Jennifer Maisel, Cal Rep; 100 Saints You Should Know, Elephant Theatre; Revelation by Samuel Brett Williams, Elephant Theatre, etc. Selected producing credits include — Mark Taper Forum: the upcoming production of Slave Play, Archduke, Bent, What the Butler Saw, Steward of Christendom, Waiting for Godot; Kirk Douglas Theatre: the upcoming production of Tambo & Bones, Block Party, Big Night, Good Grief, VicunŽa, Throw Me On the Burnpile and Light Me Up, Endgame, Women Laughing Alone With Salad, Chavez Ravine, The Nether. Lindsay resides mid-city Los Angeles with her husband, Nelson, and 4-year-old son, Miles.
Program
To download the 2022 BIPOC Reading Series Festival program, please click HERE.
To view the program online, please click on program image page below.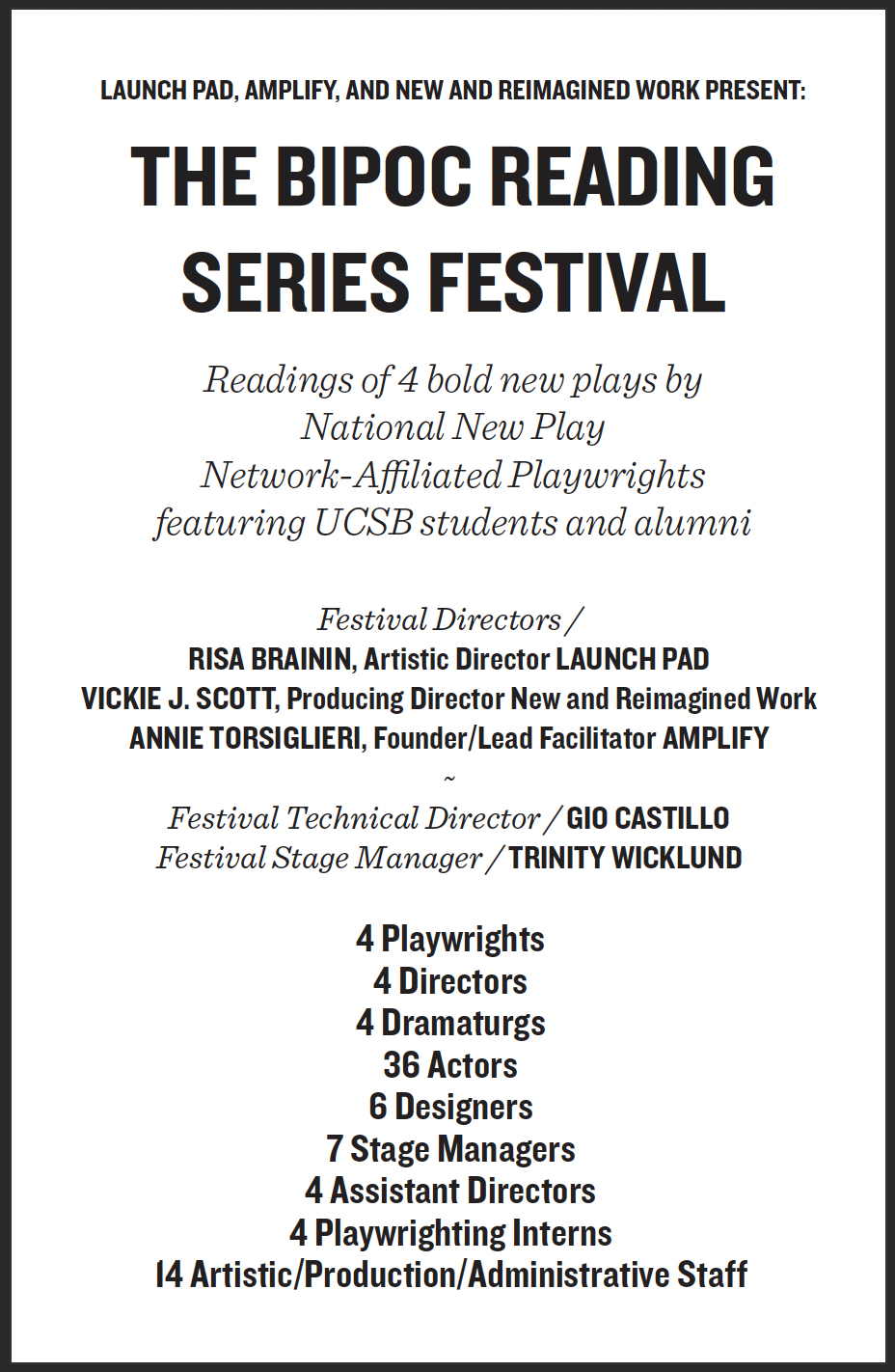 Media
Coming soon...
Gallery
Coming soon...
August 16, 2021 - 3:26pm