Event Date:
Thursday, December 2, 2021 - 7:30pm

to

Friday, December 3, 2021 - 7:30pm
Event Date Details:
DEC 2 - 3, 2021 / 7:30 pm
Event Price:
General Audience $15
UCSB Faculty / Staff / Alumni & Student, Senior, Child $11
For more info on tickets and seating, click here.
concert director Brandon Whited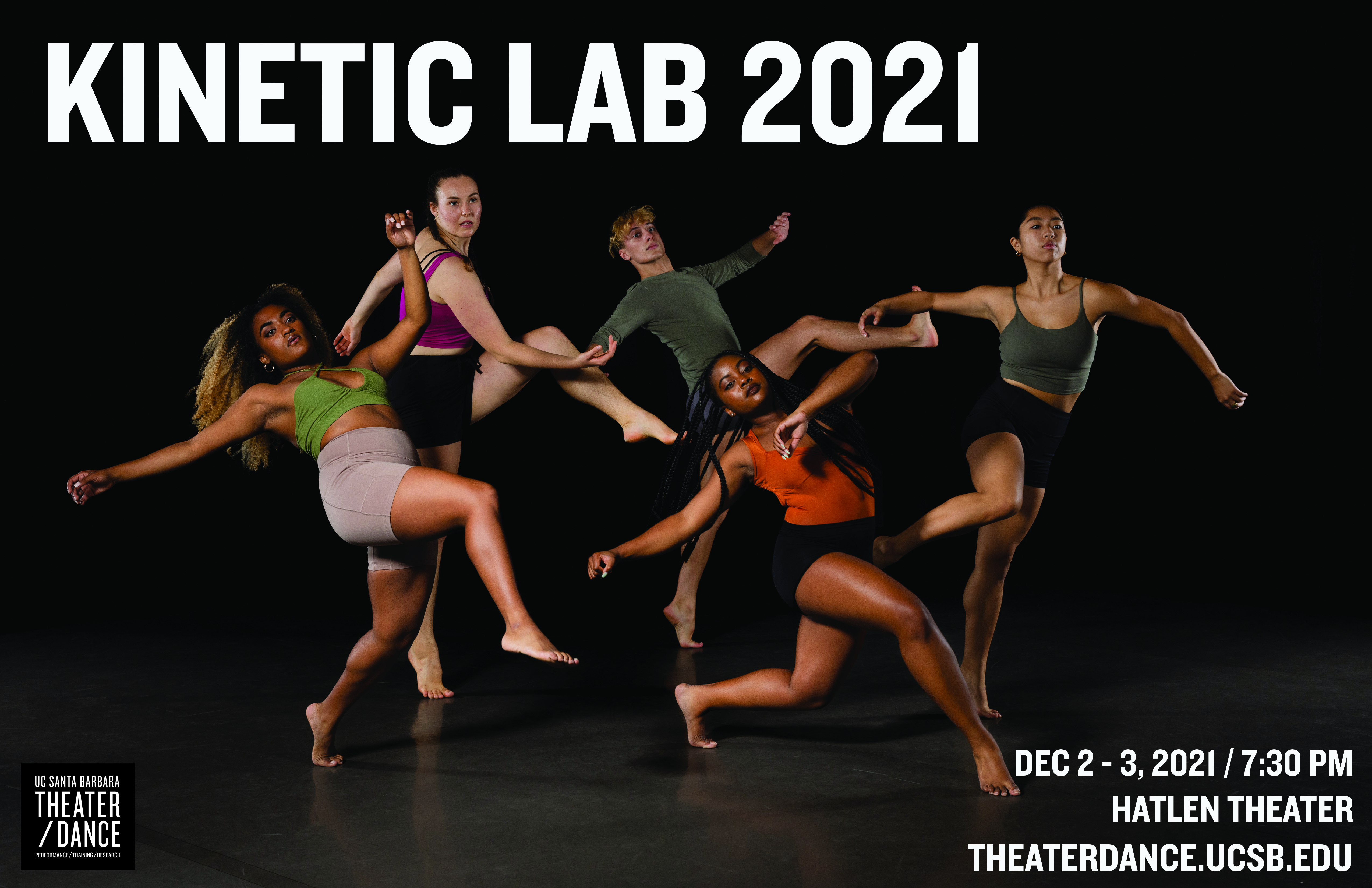 About the concert
Kicking off the 2021-2022 Dance Performance Season, KINETIC LAB 2021 will feature new works by BFA Dance Students. Kinetic Lab is a creative process-focused choreography lab for students to discover their individual compositional methods and unique artistic voices.
Under the direction of Brandon Whited the program will feature work by student choreographers Ana Ko Glass, Alice Lousen, Robbie Rosenmiller, Michaela Perez-Kelly, and Britney Walton. The concert will also include a guest performance by the UCSB Dance Company (under the Artistic Direction of Delila Moseley) with a new work, Group Autogenics, co-choreographed by UCSB Dance Alum Derion Loman, and Madison Olandt. The choreographers are excited for the opportunity to work with Michael Klaers who will provide Lighting and Production Design for the concert.
Inspired by the idea of the past, present and future together as one, Ana Ko Glass and her 6 dancers utilize the physicality of beach waves to intertwine time and experiences. Continuing with the notion of carrying the knowledge of previous experiences into the future, her piece begins with casual pedestrian movement. The dancers evolve by taking on water-like qualities portraying rippling and waving visuals through the body, and group, to help create a performance that is sure to wash away feelings of regret.
Michaela Perez-Kelly's piece will delve into the idea of mourning one's unrealized self and 'what could have been.' Six dancers will take the stage to guide the audience through a journey of continuous self-acceptance and self-assurance as the dance progresses. This continuous cycle of mourning and acceptance is the dark daydream that Michaela will portray onstage with the hope of welcoming a new
being.
Alice Lousen's work tracks three dancers through their journeys into the unknown. Gradually, the uneasy becomes the comfortable. To truly immerse the dancers into an unknown space, Alice incorporates chance elements that both the audience and dancers will navigate together. 
Through the exploration of mirroring, betrayal, and acceptance, Robbie Rosenmiller and his dancers explore the universal relationship between identity, trust, and betrayal. Rosenmiller challenges the audience to engage in a self-reflective journey through the performance.
Britney Walton's piece explores the complexities of interpersonal relationships and unrequited love. The six dancers express their individualistic experiences of grief and untold conversations. While finding comfort through community and each other's internal conflict.
Rounding out the program, L.A. based Guest Choreographers Derion Loman and Madison Olandt have collaborated to create a new work on the UCSB Dance Company. Titled Group Autogenics, the dance playfully and provocatively uses the 1960's text and music of Ken Nordine that he called "word jazz". Filled with swirling trench coats, Group Autogenics challenges and entices the viewer into a dreamlike world that goes deeper and deeper into the human mind.
Choreographers' biographies
STUDENT CHOREOGRAPHERS
Ana Ko Glass (Surge of Tranquility, choreographer) is in her fourth year at UC Santa Barbara pursuing a BFA in Dance. Originally from Seattle, she began her training with Pacific Northwest Ballet and performed in many PNB Company productions including the Nutcracker. She also trained with Deborah Hadley and as a trainee with State Street Ballet. She has attended numerous summer intensives including Alonzo King LINES Ballet, Houston Ballet, BalletMet, and Pittsburgh Ballet Theatre. Ana is ecstatic to present her piece for a live audience! 
Michaela Perez-Kelly (Continuous Memoriam, choreographer) is currently a 4th year BFA dance major. Perez-Kelly started dancing at the age of 4 and danced competitively throughout elementary, middle, and high school. She competed at Pave School of the Arts during her senior year of high school and was also on the Mater Dei Song team from her sophomore year to senior year. She hopes to continue dancing after graduation and plans on going to Physical Therapy school with an emphasis on dance injury prevention.
Alice Lousen (A Celebration of the Unknown, choreographer) is a fourth year Dance (BFA) and Environmental Studies (BA) double major from Pasadena, CA. Alice's love of dance began when she was 5 years old, and she has not stopped dancing since. At Pasadena Civic Ballet, her home studio, Alice studied ballet and tap extensively, as well as modern, jazz, and character. At UCSB, Alice has been involved in many independent and department dance projects, and is looking forward to touring in Europe with UCSB Dance Company! Choreographically, she is super interested in discovering how to utilize the body as a tool for creating authentic shapes and movement. Alice is extremely excited to present her first group choreographic work for Kinetic Lab 2021!
Robbie Rosenmiller (The Fool, choreographer) Originally from the Silicon Valley, Robbie discovered dance later in his youth, starting his freshman year of high school. His school offered PE dance and immediately he fell in love with the art. Prior to high school, Robbie was involved with theater/live performance. As an upperclassman in high school, he started to intensify his training by joining The Academy of Villains, joining the schools dance team, and taking ballet classes at a local studio in Belmont.
Britney Walton (Cavalier, choreographer) Britney's love of dance started at the age of 8 in ballet, jazz, modern, and hip hop. While exploring her love for dance, she has received top placements, scholarships, and apprenticeships at Artist SimplyHuman, The Pulse on Tour, Joffrey Ballet, and Alvin Ailey Theater. She's currently completing her BFA in Dance, BA in Sociology, and Applied psychology at UC Santa Barbara. When she's not dancing, she is working as a behavior technician and working on clinical research through the McNair Scholar's program.
GUEST CHOREOGRAPHERS
Derion Loman (Group Autogenics, co-choreographer) is a creative director and choreographer based in Los Angeles. An alum of the University of California, Santa Barbara, Mr. Loman holds B.A. in Psychology and B.F.A. in Dance. He began his career in Ballet Hispanico's Second Company, and went on to join Pilobolus Dance Theatre from 2013-2017.  In his time with Pilobolus he performed works created in collaboration with artists such as: Sidi Larbi, Avshalom Poluk and Imbal Pinto.  He later toured with Diavolo Architecture in motion, as well as placing in the finals of America's Got Talent with the company. Most recently Derion is known for being a Divisional Finalist on NBC's World of Dance Season 3, and the 2019 Emmy Awards. Derion is drawn to projects centered around connectivity, collaboration, and human moments.
Madison Olandt (Group Autogenics, co-choreographer) is a choreographer and movement artist from Los Angeles, CA. She received degrees in both Dance and Psychology from UCLA. In her dance career, Ms. Olandt has worked with Diavolo, Jacob Jonas the Company, Google, Academy of Villains Contemporary, Kanye West, Katy Perry, Dallas Black Dance Theater, Whim W'Him Seattle Contemporary BH, The Staples Center, America's Got Talent, and World of Dance. As a director, some of her short dance films have been featured on Marquee TV Streaming Platform.
Performance Checklist
BRING THE PROOF OF VACCINATION AND ID OR NEGATIVE PCR TEST TAKEN IN THE LAST 72h OR SHOW THE GREEN BADGE 
BRING AND WEAR A MASK
COME EARLY FOR COVID COMPLIANCE CHECK (THERE IS NO LATE SEATING)
Program
To download the Kinetic Lab 2021 program, please click HERE.
To view the program online, please click on program image page below.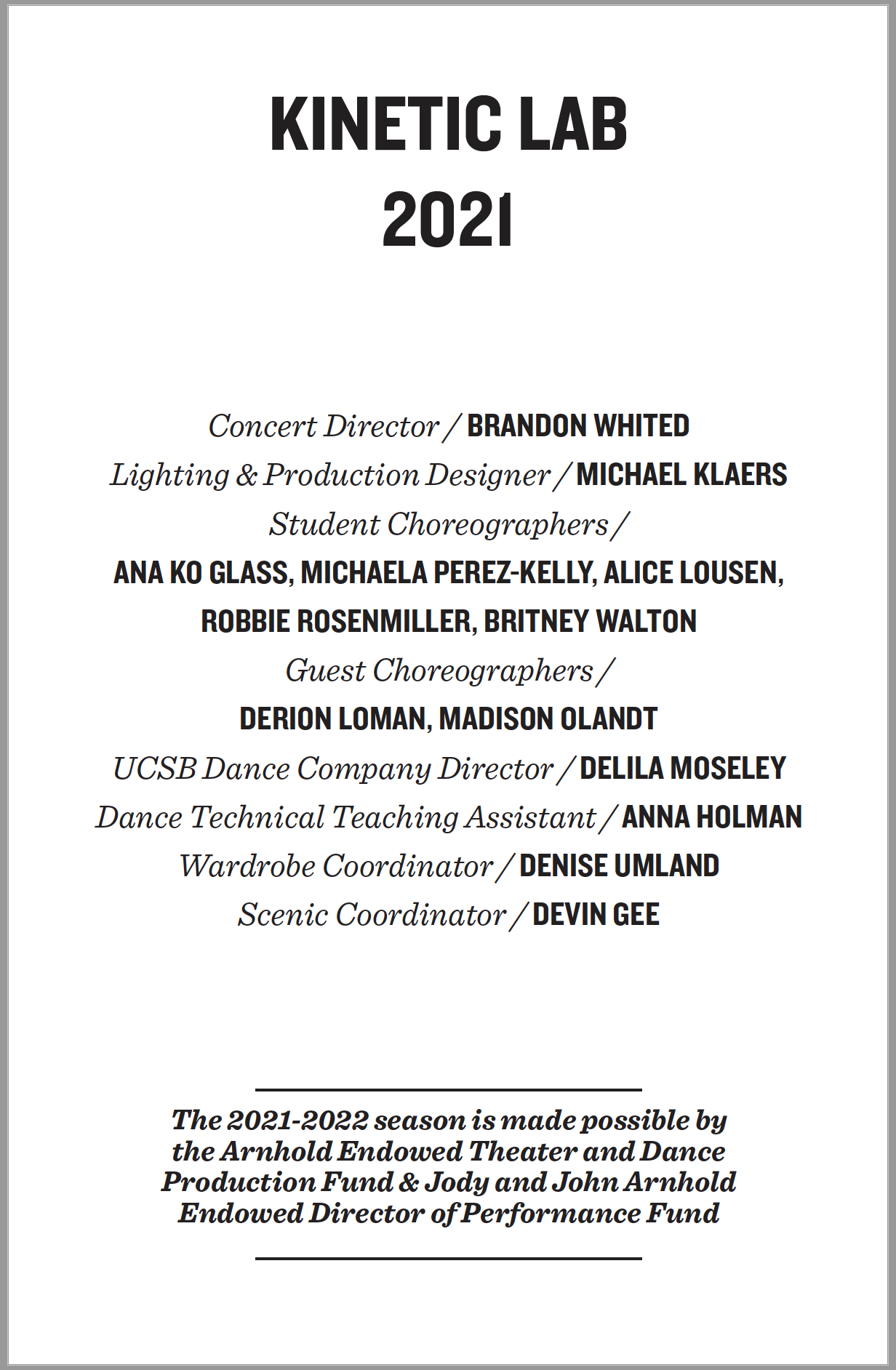 Media
"The transition back to fully in-person dance classes has been both a triumph and a challenge for our students. The mental, physical, emotional and artistic labor required has been immense, and I am so proud of our BFA student choreographers for digging deep and creating what will be a wonderful concert reflecting on many of these dynamics in their own lives during the last year and a half."
Gallery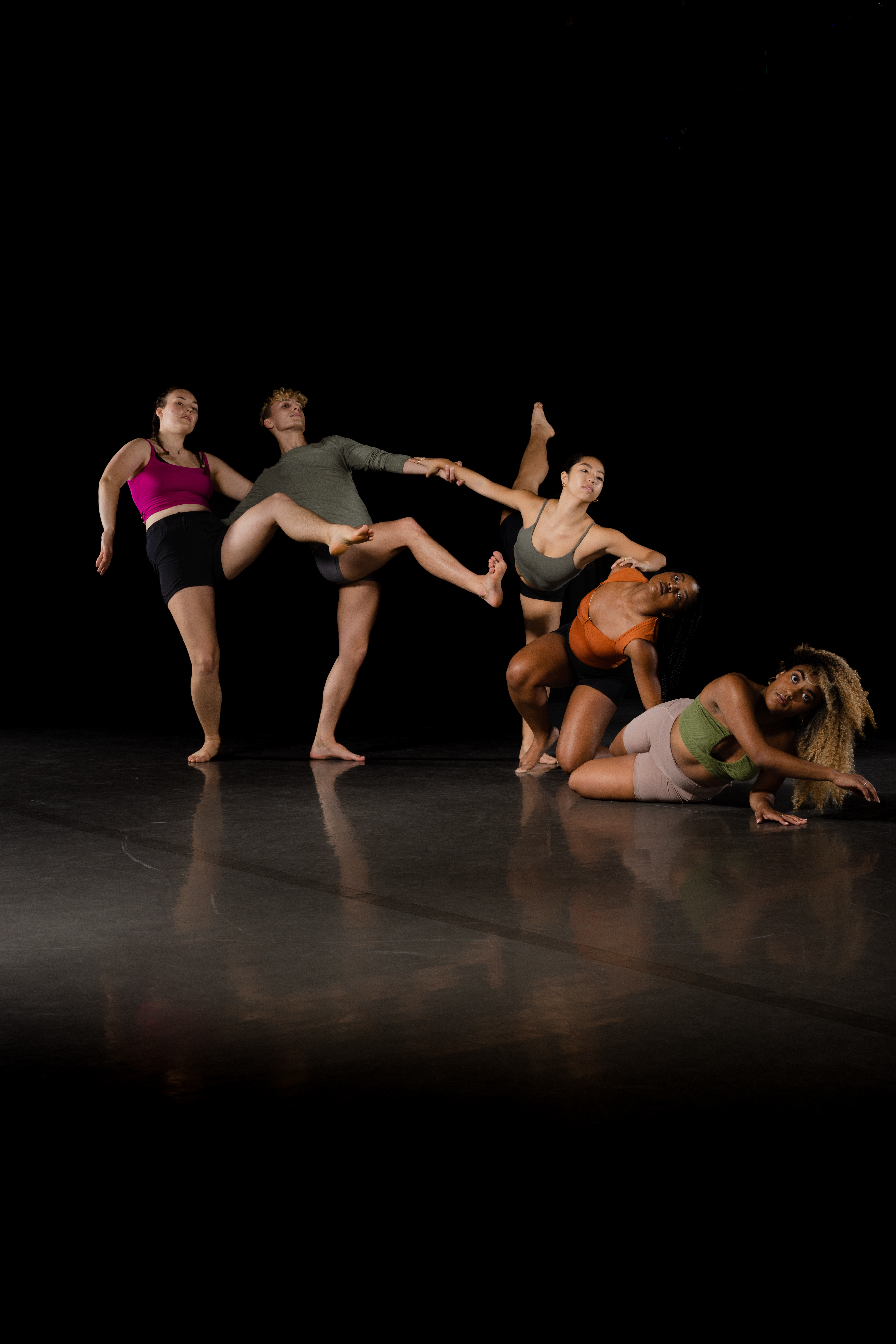 by Cory Cullington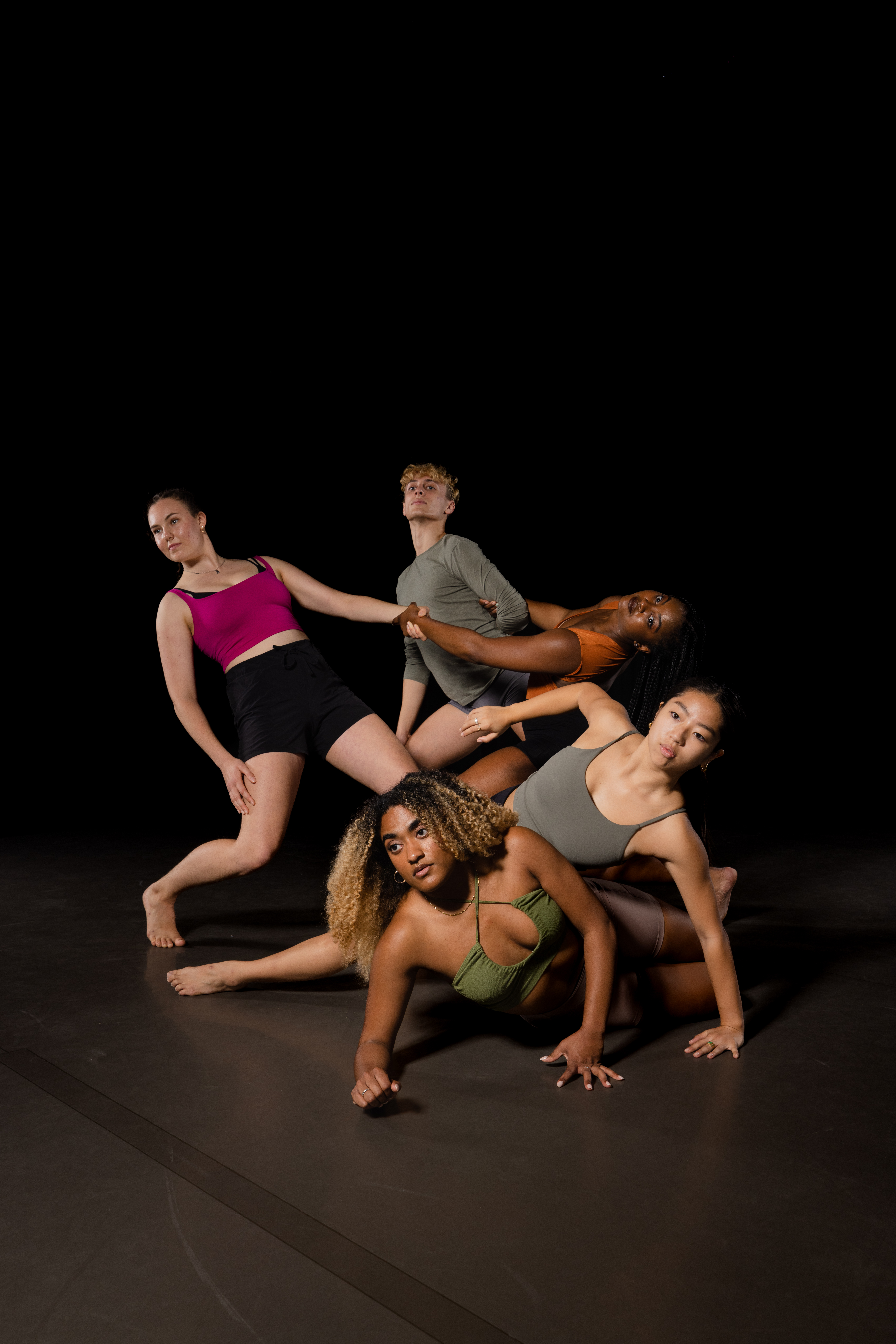 by Cory Cullington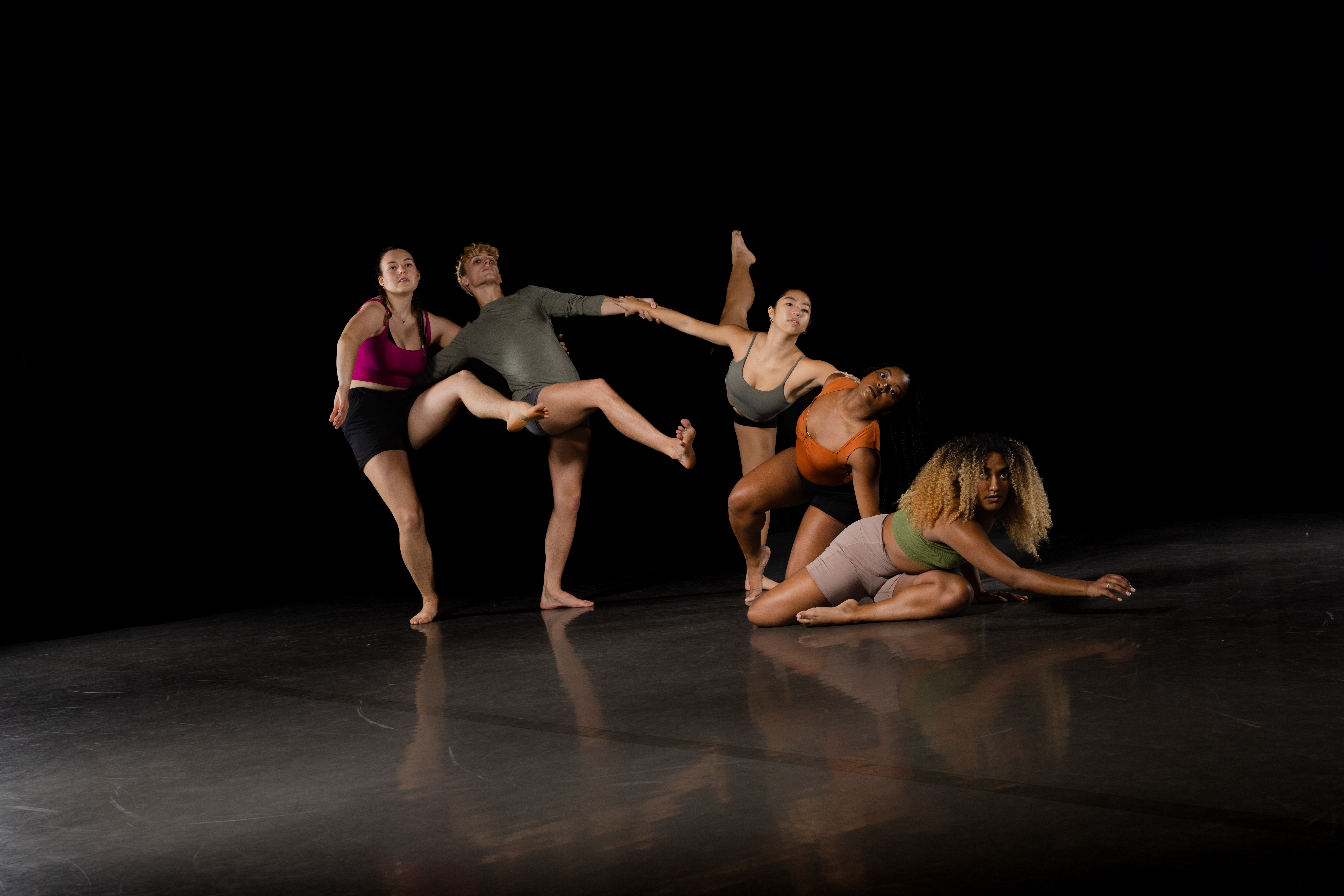 by Cory Cullington
COVID-19 POLICIES
Proof of full vaccination or a negative COVID-19 test result must be presented for entry. Full vaccination means a final vaccine dose is administered at least 14 days prior to the event. Vaccine verification documentation will be required upon arrival, along with government-issued photo ID. Negative COVID-19 test results must be from a PCR test performed by a state-approved provider administered no more than 72 hours prior to the performance if you are not vaccinated (rapid or Antigen tests are not accepted as a proof for entry). This vaccine requirement also applies to university students, staff, and volunteers.
Proof of vaccination or negative COVID-19 PCR tests can be supplied upon arrival to the venue in several ways:
Physical vaccination card or negative COVID-19 PCR test paperwork and a photo ID.

Photo of your vaccination card or negative COVID-19 PCR test through your smartphone and a photo ID. (Guests younger than 18 may use a school photo ID.)

Digital COVID-19 Vaccine Record:  HTTPS://MYVACCINERECORD.CDPH.CA.GOV/.

Green UCSB COVID-19 Clearance Survey Badge.
Masks must be worn at all times in our indoor venues. Patrons must bring and wear their own face coverings that fully cover both the nose and mouth or use one provided by the department as available. Face shields and/or goggles with a mask are acceptable, but are not acceptable on their own. Masks are required at all times in the lobby, restrooms, and in the venues during performances.
Masks during outdoor performances is highly encouraged.
A note about our venues: All buildings on campus have been evaluated by UCSB Design, Facilities & Safety services in consultation with campus and outside experts, and ventilation meets standards defined by the California Department of Public Health and Cal/OSHA. Our Facilities Management colleagues have sought to maximize building ventilation and filtration levels wherever possible, consistent with best industry practices.
The department will continue to share safety updates by email, social media, and through our website as the 21-22 events continue. If you are feeling under the weather, please stay home and continue regular handwashing and hand sanitizing. Thanks for being a partner with the campus community to make our events accessible and safe.
CA Dept of Public Health Vaccination site: HTTPS://WWW.CDPH.CA.GOV/PROGRAMS/CID/DCDC/PAGES/COVID-19/COVID19VACCINES.ASPX
CA Dept of Public Health Testing site: HTTPS://WWW.CDPH.CA.GOV/PROGRAMS/CID/DCDC/PAGES/COVID-19/TESTING.ASPX
August 16, 2021 - 3:20pm