Event Date:
Saturday, May 22, 2021 - 3:00pm
Event Location:
Zoom: https://bit.ly/3dXATKh
Founder and Curator of Particle Collider Daniel Stein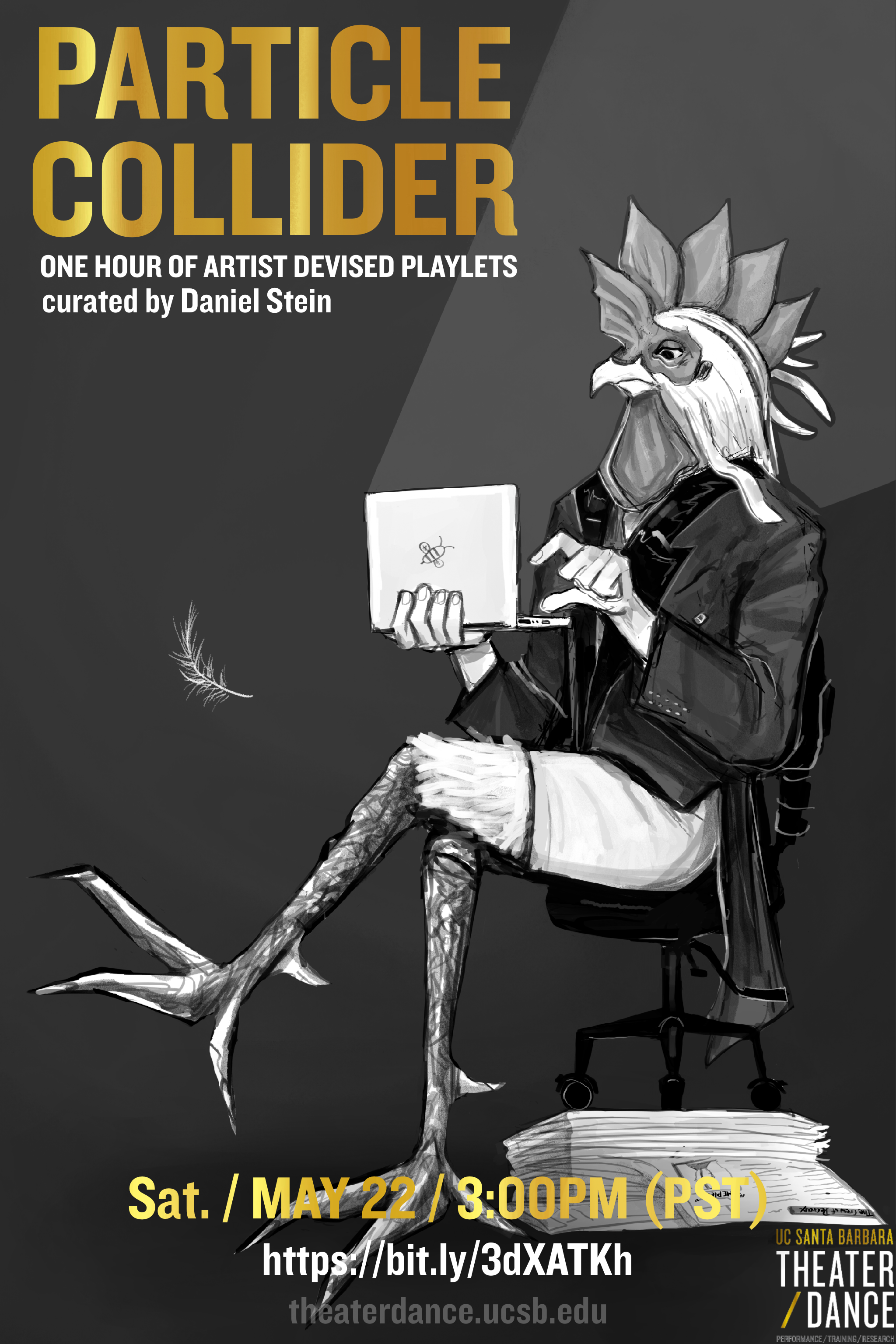 Particle Collider encourages radical discovery and development of artistic voice to a broad variety of people. This creative crucible is open to any active UCSB student who wants the empowerment and opportunity to be coached and supported during the incubation of self-devised work. The imposition of a seven-minute maximum duration is a challenge to essentialize, articulate, and sear the undeniable and non-trivial image, word, movement, or expression into the audiences' consciousness. Admission upon acceptance of auditioned initial kernel of work.
2021 Artists
Sara Neal
Hailey Turner
Violet Joy Hansen
William Huffaker
Andalyn Honselaar
Ethan Kim
Maison 'Bub' Bray
Varrick Weir
Catherine Ballantyne
Cece Altorre
March 9, 2021 - 1:24pm