Event Date:
Saturday, May 8, 2021 - 7:30pm
Event Location:
https://ucsb.zoom.us/j/82535271897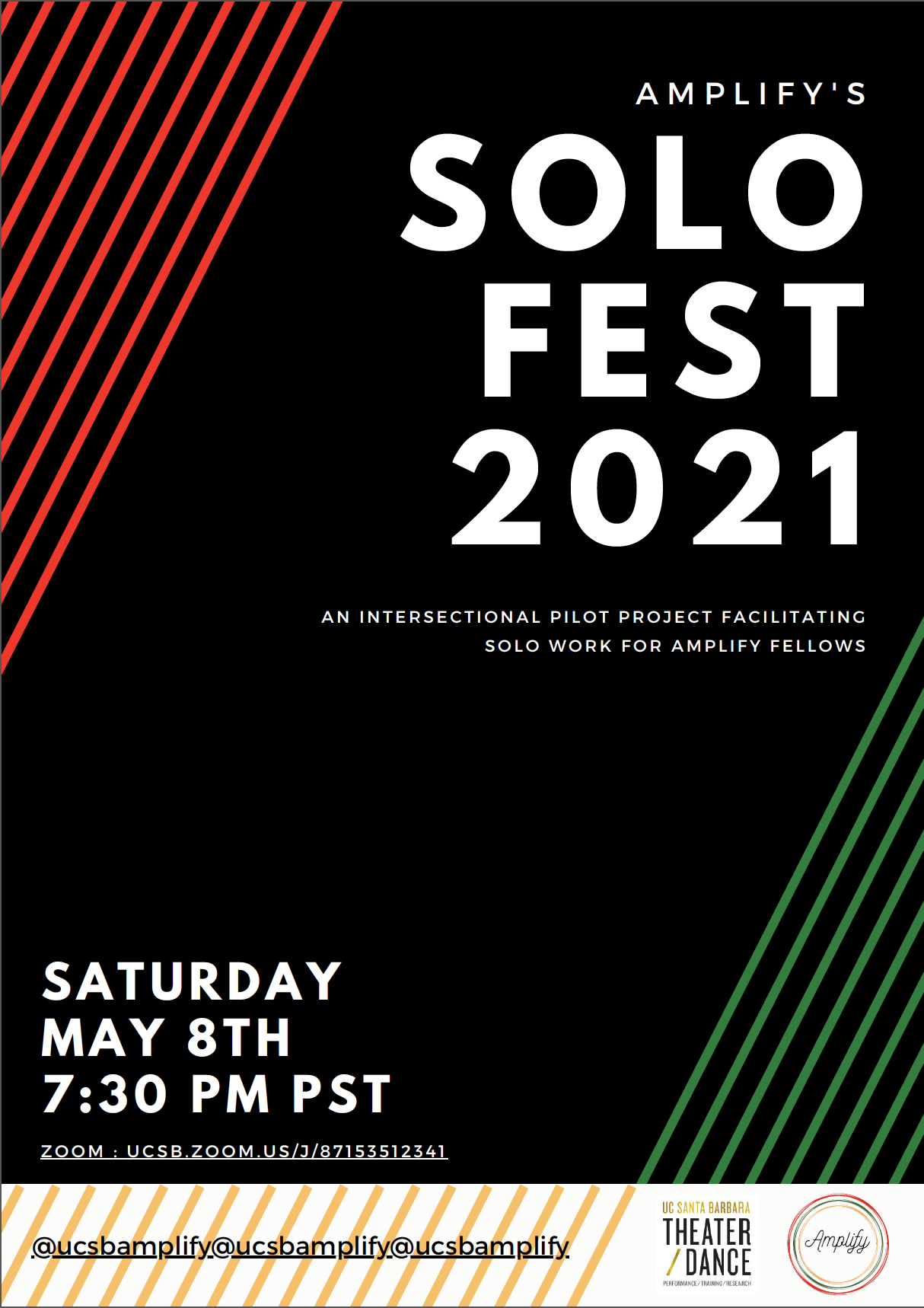 AMPLIFY's Solo Festival is an intersectional project pairing theater students from underrepresented communities with professionals from underrepresented communities. This program fosters the too often missing mentorship, industry connections, and confidence in artistic development that has been institutionally missing from disenfranchised youth. This development will culminate in a single festival in which several Amplify Solo Fellows will share their introduction to Solo work with the greater UC Santa Barbara community!
LEADING DRAMATURGS:
Annie Torsiglieri and Daniel Stein
Four Solo Fellows, four mentors. 
March 9, 2021 - 12:14pm