Event Date:
Saturday, January 23, 2021 - 6:00pm
Event Location:
ZOOM: HTTPS://UCSB.ZOOM.US/J/82535271897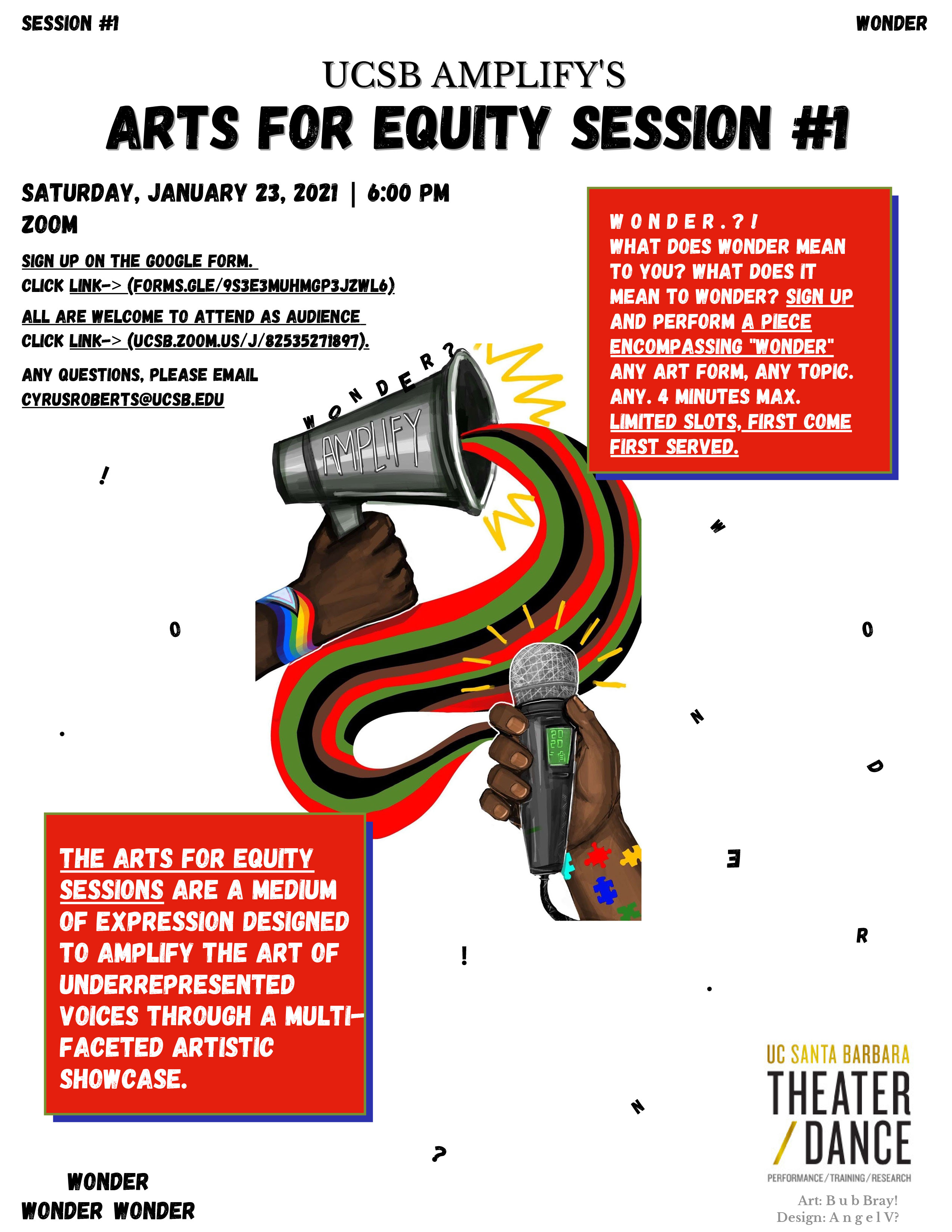 The Arts for Equity Sessions
is a medium of expression designed to amplify the art of underrepresented voices through a multi-faceted artistic showcase. It's a night of poetry and art and music 
from the heart! All UCSB students are invited to participate and can sign up
HERE
. Everyone is invited to watch!
AFE SESSION PARAMETERS:
First come, first served (so sign up now before slots fill up!!)
4-minute max
All art forms welcome, it is your four minutes!
If your piece includes triggering language/imagery please include trigger warnings.
To learn more about AMPLIFY, a theater initiative to support underrepresented voices, contact Student Directors:
March 9, 2021 - 10:38am