Event Date:
Thursday, November 19, 2020 - 7:00pm

to

Saturday, November 21, 2020 - 7:00pm
Saturday, November 21, 2020 - 1:00pm
Event Location:
ZOOM: https://bit.ly/3hXKSzd
devised by UCSB students and directed by Annie Torsiglieri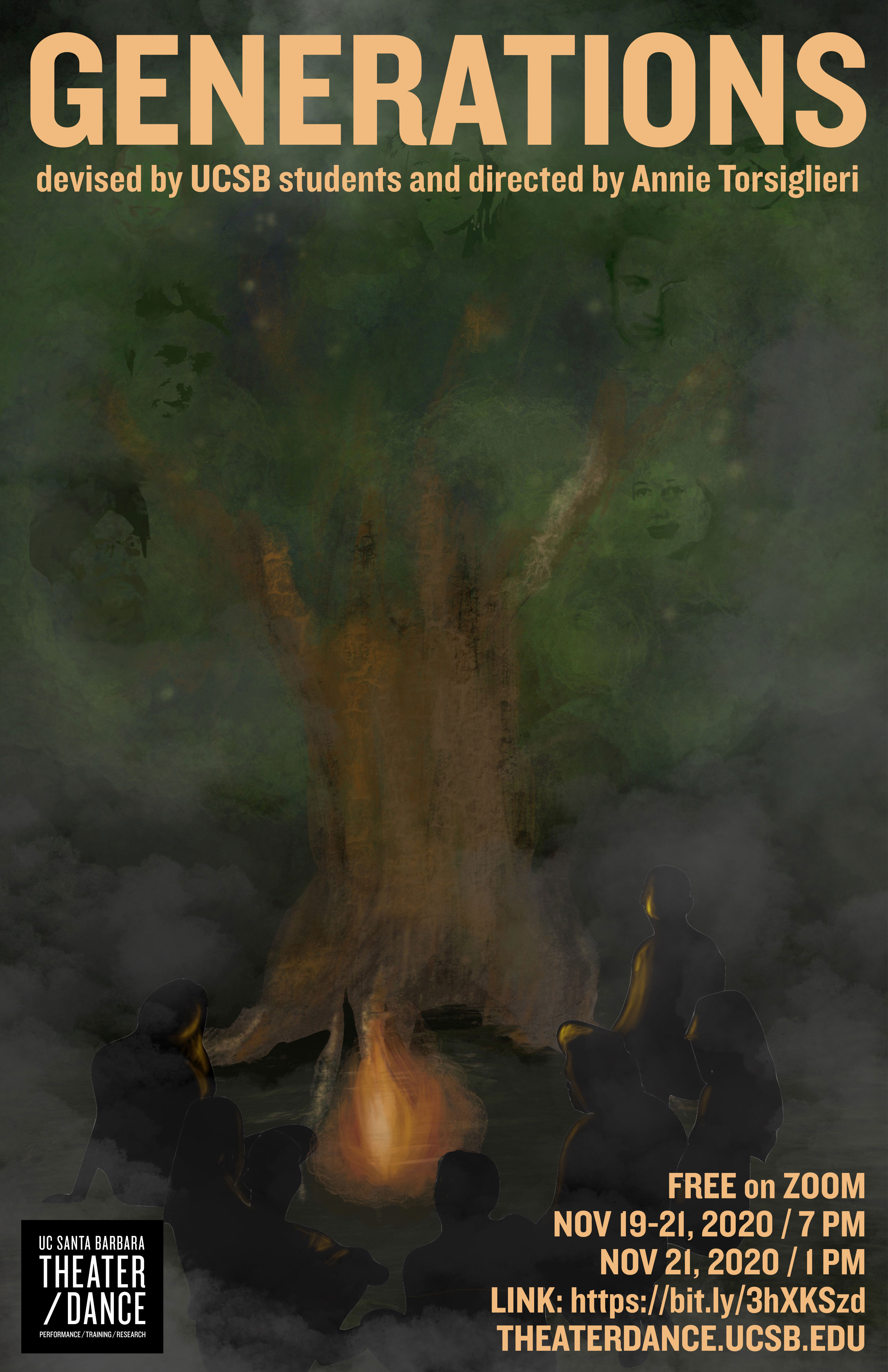 About the Play
Professor Annie Torsiglieri will be directing a devised theater piece for zoom called Generations. The play will be created and written by the cast and creative team using research, interview and guided improvisation and will focus on the actors' embodiment and stories of past family members, real and imagined.
Devisers
Ashley Beeson is a third year in the BFA Acting Program. She is so excited for her first official UCSB performance, though you might have seen her as Feste in Twelfth Night in the park, singing along to Ke$ha. Ashley would like to thank her family for sharing their stories with her and providing priceless photographs of her family's history. She also would like to thank Annie Torsiglieri for the opportunity to bring those families stories to life and for inviting her to be on the wild ride this production has been. When not staring at her computer, Ashley loves embroidering random things, cooking crazy meals, and watching copious amounts of television with her roommates. Pronouns: she/her/hers
Maison "Bub" Bray is a junior in the BFA Acting program in the Department of Theater and Dance. Being in 2019 Winter One Acts, writing a one-act for New and Reimagined Works (How to Summon a Damon), and acting in this last spring's Alone Together, Bub seeks to test their own artistic boundries within each creative experience. (accepts all pronouns)
Sheila Correa is a senior in the BFA Acting program. She was previously seen in UCSB LAUNCH PAD's Alone, Together. She loves to spend time with her kitty, Julie (named after Shakespeare's Juliet). She really hopes that you enjoy watching Generations as much as she enjoyed the process of creating with her amazing friends! Above all, she hopes you are staying safe and healthy. Salud! Pronouns: she/ her/ hers 
Navnoor Singh Kahlon is a third year Theater major in the BFA Acting program. This quarter has been different than any other. Alone, Together has given Navnoor the opportunity to continue working on his craft as an actor. Navnoor is glad to have met amazing writers and directors and hopes we all get to go back on the stage in the coming months and continue to create amazing work.
Matte Kranz is a third year in the BFA Acting program in the Department of Theater and Dance. Some of his previous acting credits include Laurent/Officer in Tartuffe, Truffaldino in A Servant of Two Masters, and Octavius Caesar in Immortal Longings. He is the son of two Polish Immigrants that he loves wholeheartedly and is very thankful for their help on this production. Pronouns: he/him/his 
Magan Tran is a fourth year double major in Film and Theater. This is her second production at UCSB, and she is ecstatic to be a collaborator on this project alongside her six wonderful castmates and their mentor, Annie! Magan would like to thank her eccentric family, her patient friends, and her five zany housemates (plus the cat, but don't tell our landlord) for all of their support during this process. Pronouns: she/her/hers
Hailey Turner is a second year in the Theater BFA program. Since finding her home at UCSB she has appeared as Deb in Fortunes, Beth in IceBreakers, and various roles in last year's Zoom play festival Alone, Together. She is very happy to be a part of Generations and is excited for her family to see their memories and stories come to life in a different way!
Director
Annie Torsiglieri has been seen on Broadway in Top Girls, Parade, Blood Brothers and Miss Saigon as well as in the National Tour of Les Misérables as Fantine. Off-Broadway and regionally she's performed at Manhattan Theatre Club, Second Stage, Playwrights Horizons, Ensemble Studio Theatre, NY Stage and Film, Williamstown Theatre Festival, McCarter Theatre, Baltimore Center Stage, The Huntington, The Eugene O'Neill Theatre Festival, Sundance Theatre Lab, Great Lakes Theatre Festival, Cleveland Playhouse, Northern Stage and others. She is the recipient of Back Stage West/Drama Logue and Garland Awards for her performance as Catherine Sloper in The Heiress (Berkeley Rep) and the New Hampshire Theatre Award for Best Actress in a Musical for her performance as the titular role in The Drowsy Chaperone. TV and film include Seagull, Law & Order, Kidnapped, Gossip Girl and the award winning Albert Schweitzer: Called to Africa. Recent performances include Shakespeare's Falstaff in The Death of Kings, Rose in Gypsy, Donna in Mamma Mia, and Emma in Stupid F*ing Bird (Santa Barbara Independent Award for "Outstanding Actor".)  Her autobiographical play "A" TRAIN was awarded "Best Production" at the United Solo Festival in 2017, "Best Encore" there in 2018 and a Santa Barbara Independent Award in 2019. It has also been performed at The Los Angeles Skirball Center and at Playmakers Rep in NC. Annie is a Professor and the Director of BFA Acting in the Dept. of Theater and Dance at UCSB where she has been thrilled to participate in both Naked Shakes and numerous LAUNCH PAD productions. She is a graduate of Princeton University and The Juilliard School and is a Fox Fellow and a Hellman Family Fellow. Pronouns: she/her/hers
Program
Gallery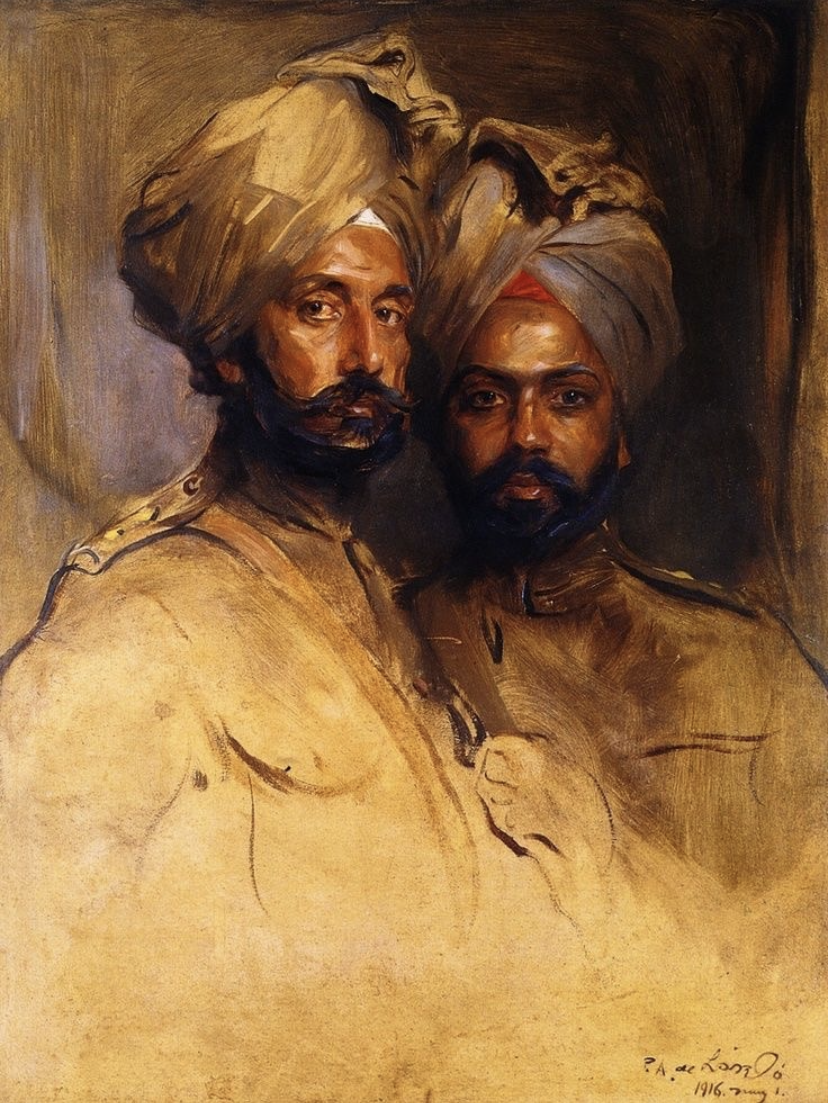 The Painting is of Navnoor Singh Kahlon's great-grandfather Risaldar Biant Singh Khera from World War 1. He was a Risaldar in the British Indian Army.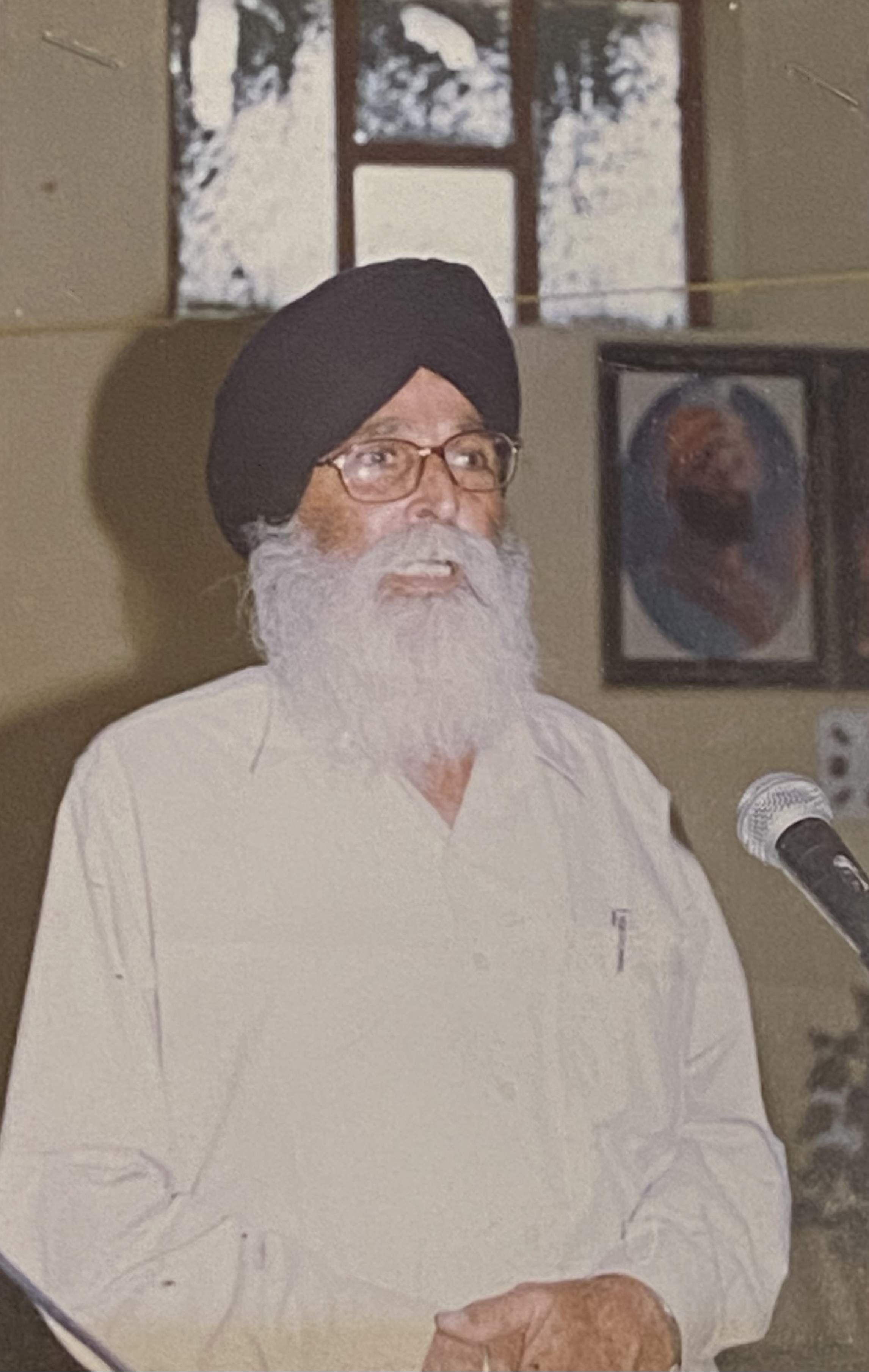 Navnoor Singh Kahlon's grandfather Sardar Sardul Singh Kahlon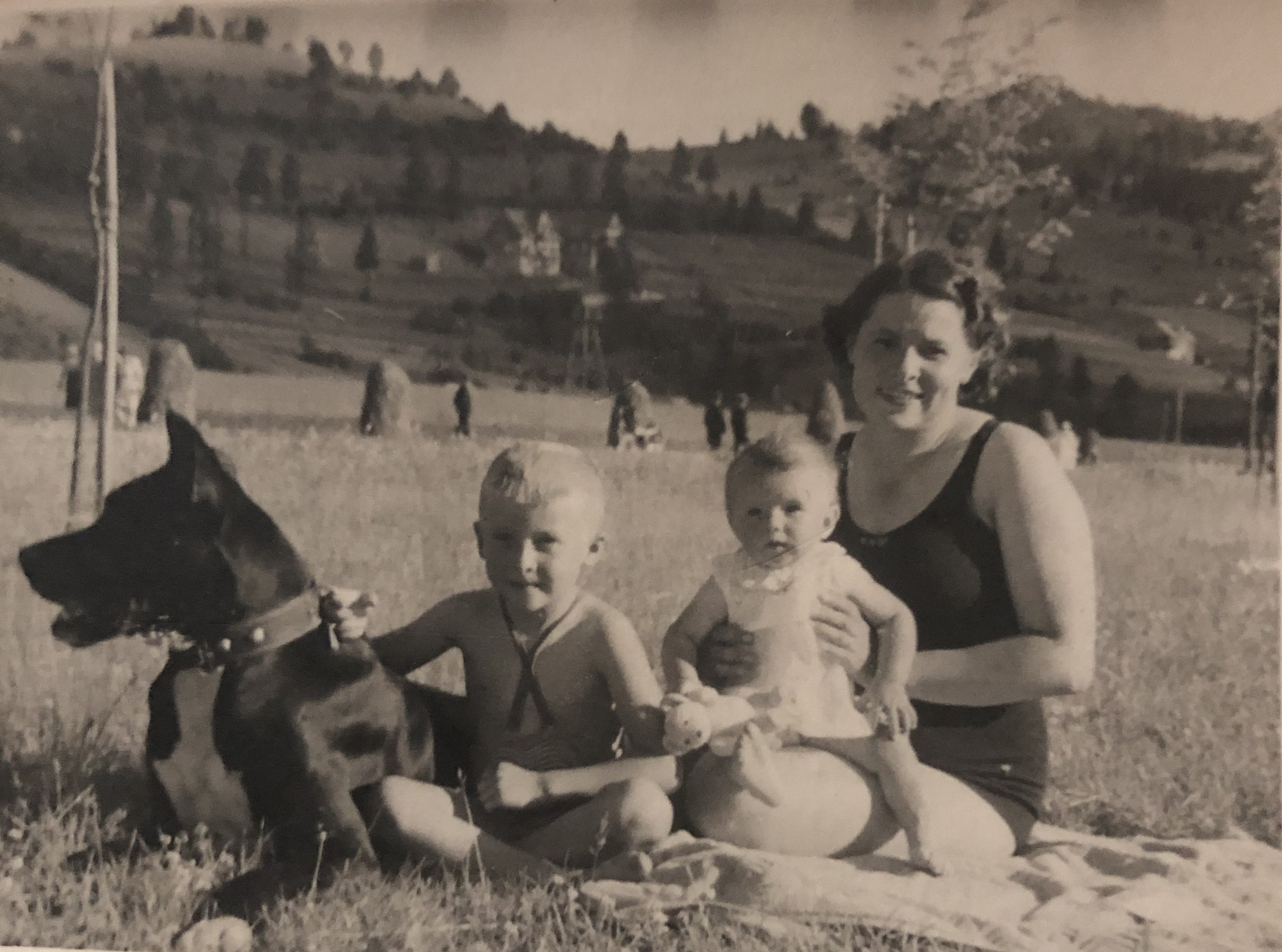 Matte Kranz's great-grandma Dzunia Spiewak, grandma Ewa Spiewak, and granduncle Adam Spiewak on June 18, 1939, in Muszyna, Poland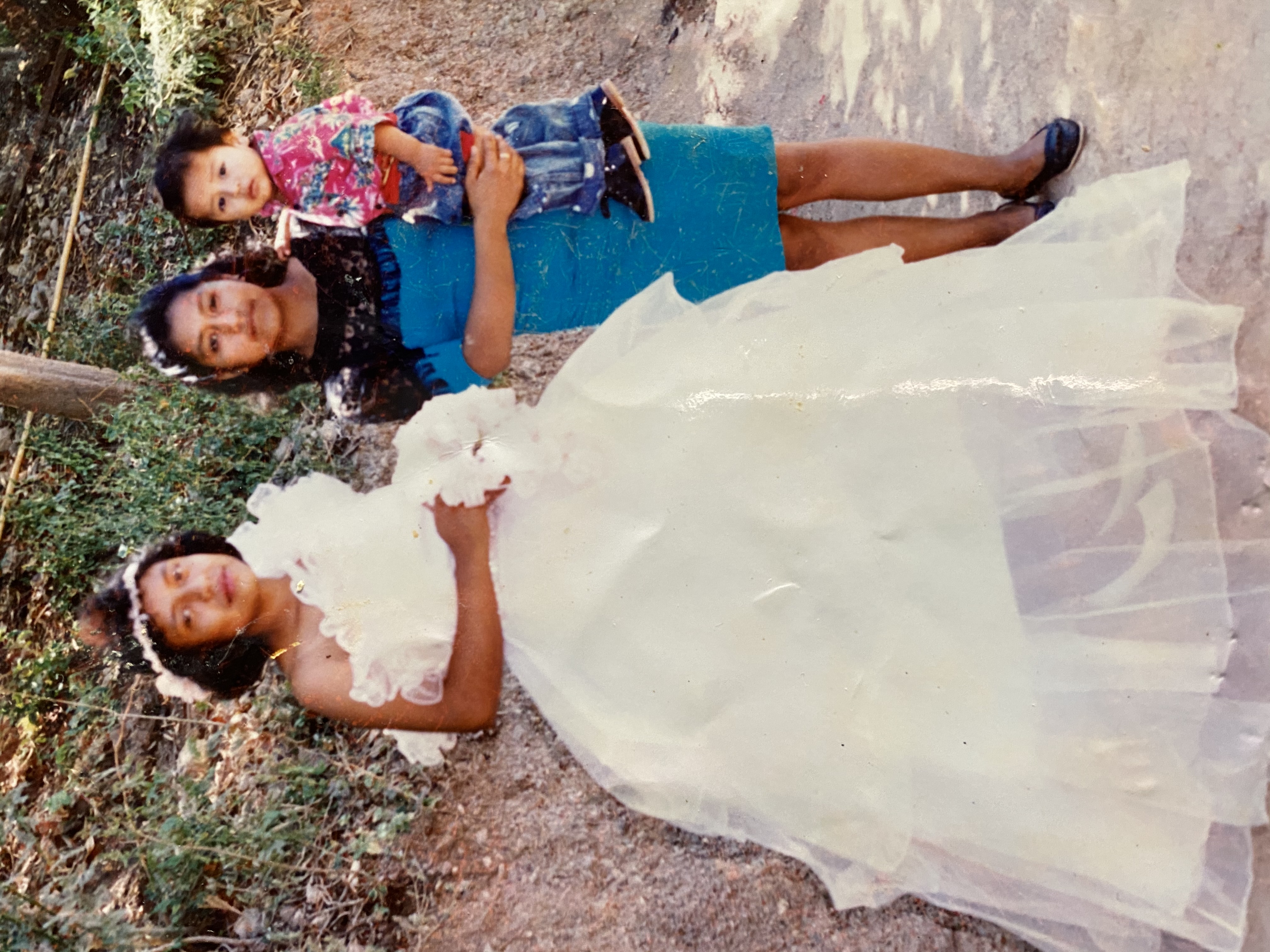 Sheila Correa's mom Griselda Flores, aunt Roció Flores, and cousin Yosimar Flores in the mid-90s in Tecomava, Oaxaca, Mexico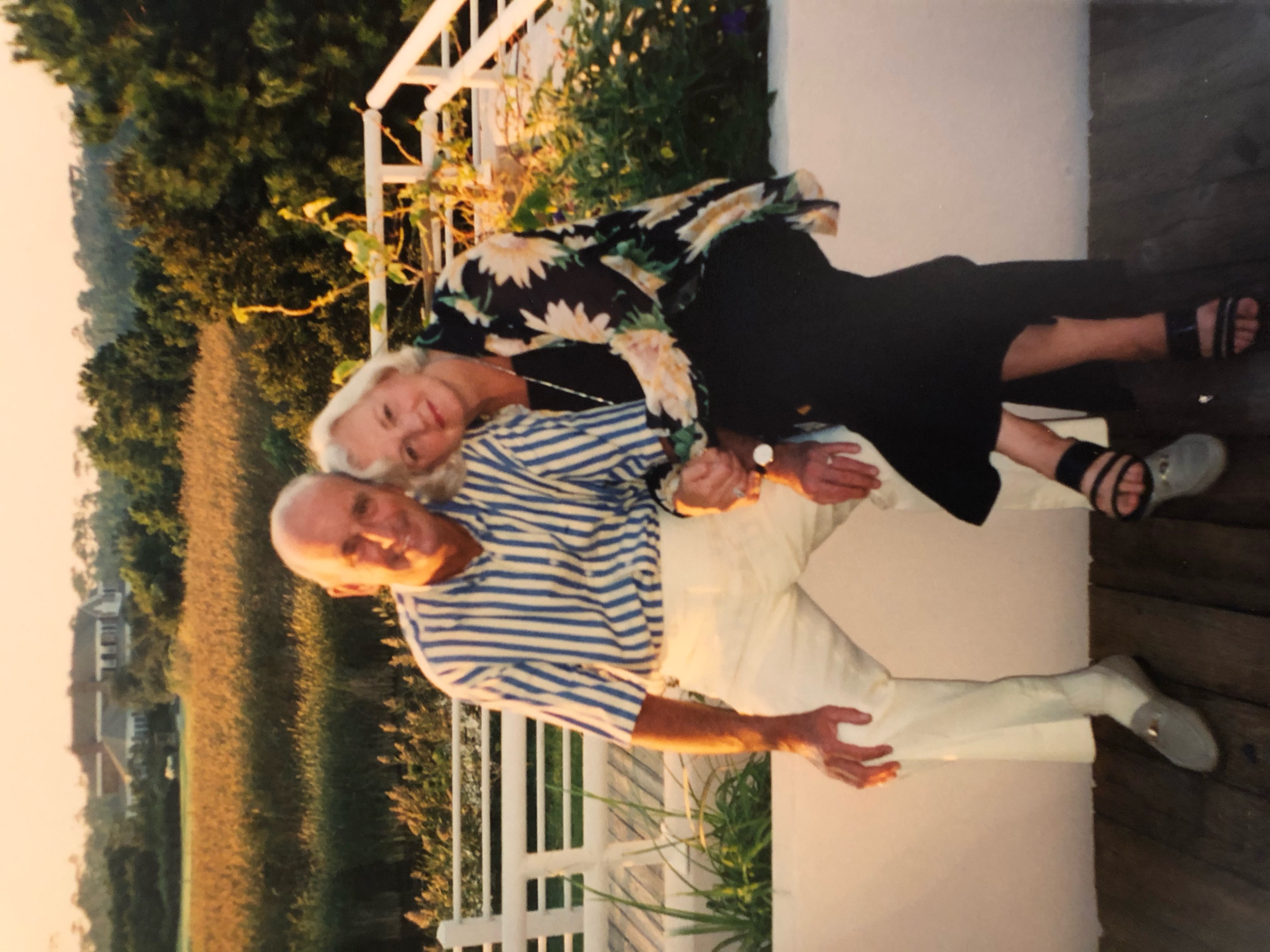 Ashley Beeson's grandma Danija Eglavs Eyles and grandpa David Eyles in the mid-90s in DeBordieu, Georgetown, South Caroline
September 25, 2020 - 4:52pm