Event Date:
Sunday, November 8, 2020 - 7:00pm
Event Location:
ZOOM: https://bit.ly/3cx7HIT
written by Jordan Finley and directed by Daniel Andres Blanco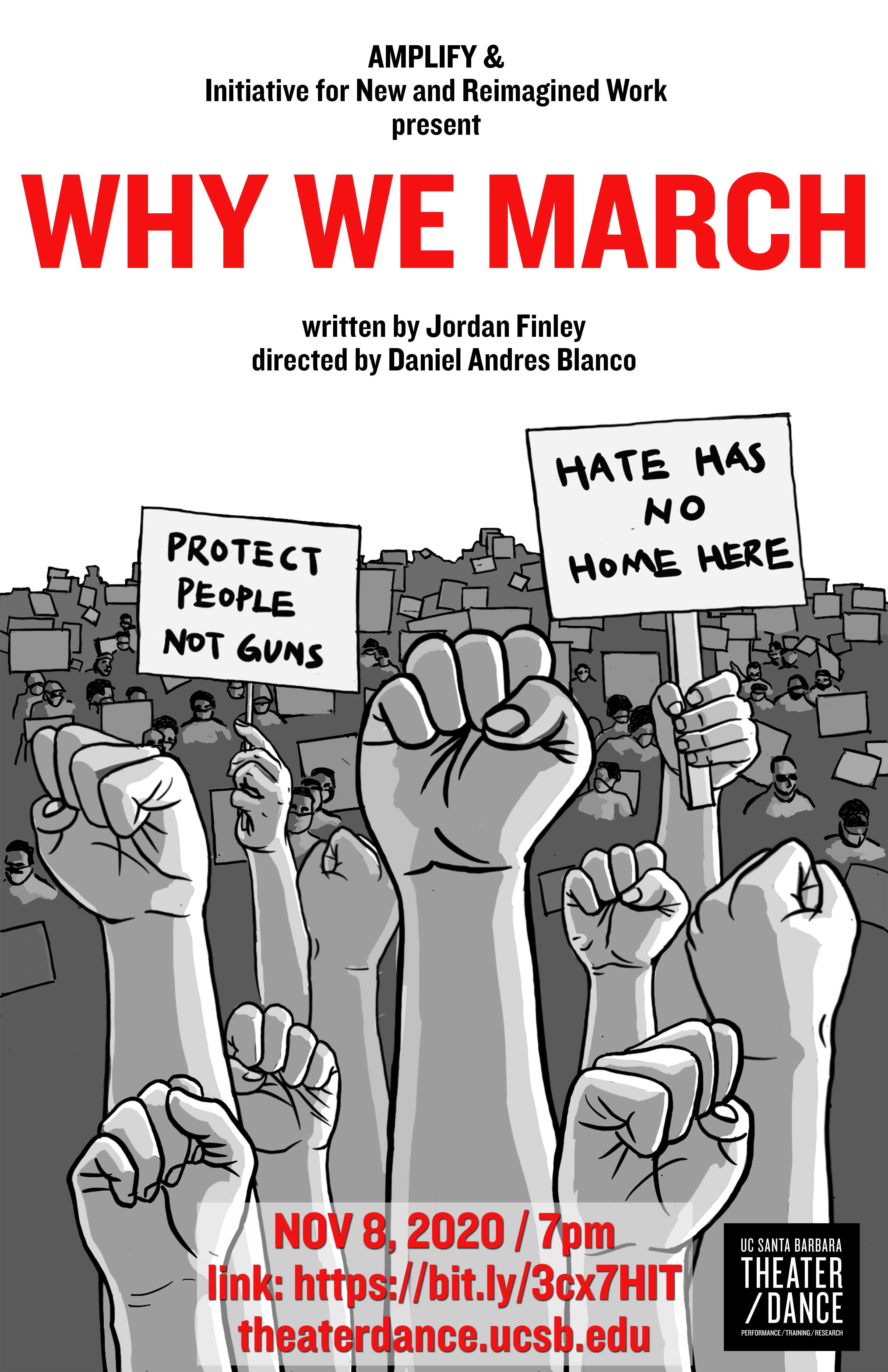 About the Play
Under the umbrella of Amplify and Initiative for New and Reimagined Work, UCSB student Jordan Finley is developing a digital reading of their play Why We March.
Why We March revolves around the night before the biggest mass protest in the country, when a diverse group of friends who make up their college's activism club, UnitedX, gather to make their signs for the march. They discuss the ways their backgrounds and relationships inform the historical moment they find themselves living through.
Playwright's Bio
Jordan Marie Finley is a 19 year old performer and writer from San Diego, California. She is currently pursuing degrees in CCS Writing and Literature and the BFA in Acting programs at UCSB. This is Jordan's second original play seeing a production, as she was the winner of the 2020 California Playwright's Project with her play Feliz Cumpleaños, which addressed the challenges that children face in their everyday relationships and lives after their parents' deportation. Jordan has written scenes for the acting company she's worked with since 2018, ImpACT On Stage, and she also is a poet. Some of her favorite theatre roles have been Charlotte in The White Card (UCSB), Beatrice in Much Ado About Nothing (UCSB), and Camillo in The Winter's Tale (The Old Globe Theatre). Jordan is excited to share Why We March with the world and thanks every single person who helped bring it to life.
Director's Bio
Daniel Andres Blanco is a recent graduate of the BFA Acting Program from the Class of 2020, and is currently working as an actor, writer, and director. His past directorial works include, Do Not Go, My Love, by Enid Graham, Late Night Prayer, by Anne Garcia-Romero, and, The Shakespeare Section, by Lynn Rosen; all included in the recent Alone Together festival. Daniel is also the recipient of the Robert G. Egan award for his contributions to the Theater/Dance department, as well as the SBIFF Stay-at-Home Audience Favorite award for his film, "EL CANTANTE: A Salsa Film." 
Amplify
The US is incredibly diverse, but for too long all but a few communities have been silenced, shut out, and ignored. Today those voices are not only shouting to be heard but are bravely demanding a place at the table. What these diverse communities need at this critical time are allies and accomplices who can join them in their struggle to be heard, to be seen, to be equal. This is what the main mission of Amplify is. 
Theater is a medium that allows both its artists and its audiences to viscerally experience the humanity of others, opening minds and hearts to their beauty, value, and struggles. AMPLIFY is a theater initiative which will emphasize and support the voices and stories of underrepresented people (including, but not limited to BIPOC, LGBTQ+, people with disabilities, and neurodiverse), in order to promote Justice, Equity, Diversity and Inclusion on campus and in our world.
Initiative for New and Reimagined Work
"We explore the past, the present, and the possible!"
Initiative for New and Reimagined Work set itself on a path to encourage and support new and reimagined works while nurturing the next generation of playwrights, directors, choreographers, designers, administrators, and performers.
CREATE FORWARD !
Watch the Play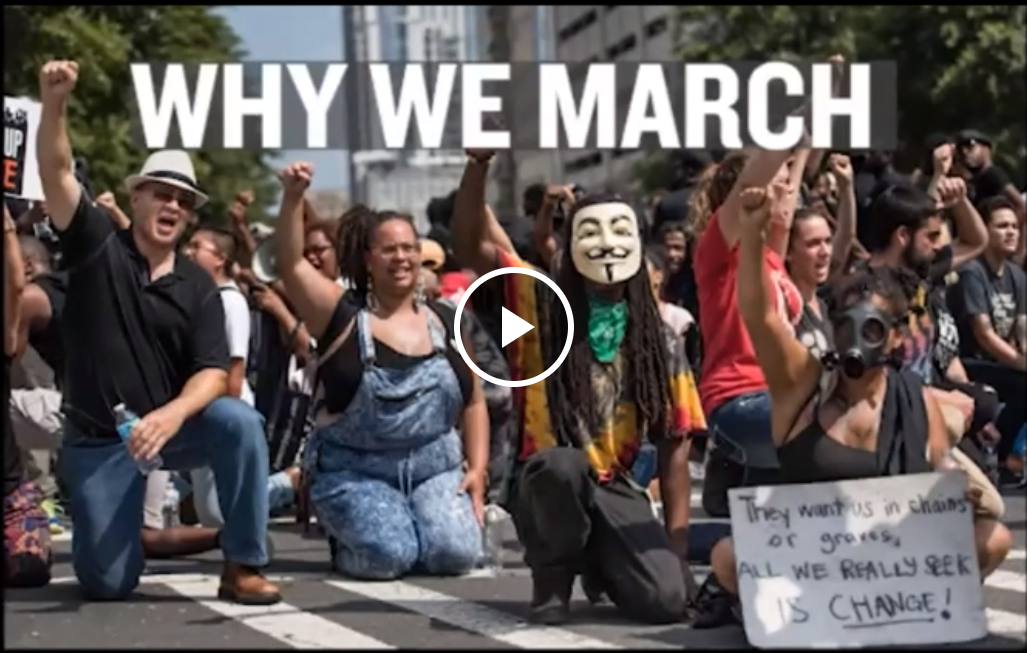 September 25, 2020 - 4:28pm