Event Date:
Saturday, October 24, 2020 - 6:00pm

to

Tuesday, November 3, 2020 - 11:45pm
Event Location:
https://youtu.be/tmu3CM1EOVI
written by Carlos Morton and directed by Daniel Andres Blanco
lyrics by Luis Moreno and Carlos Morton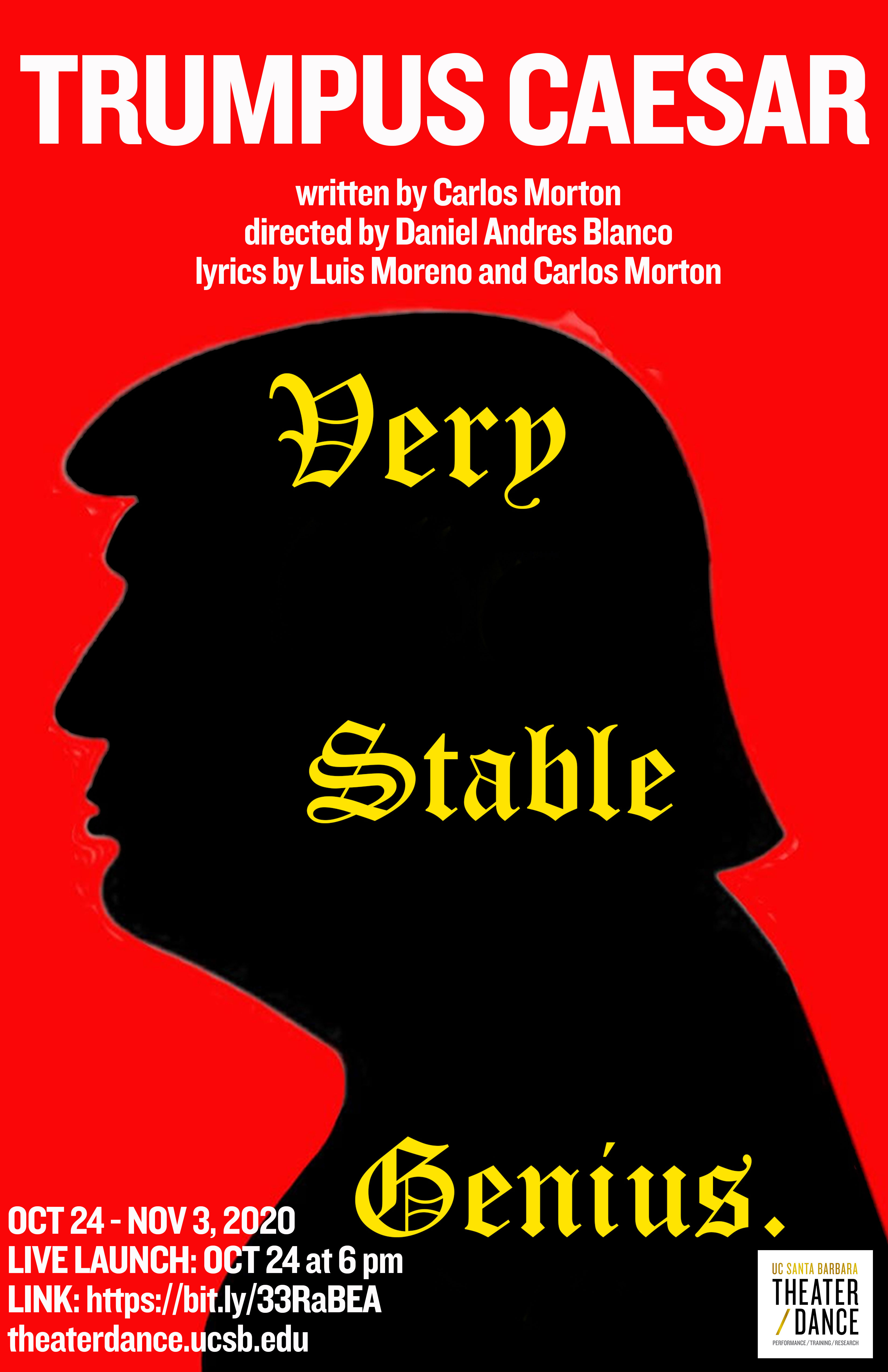 About the Play
Like the disastrous administration, it is based on Trumpus Caesar is "a soap opera on steroids," filled with sudden twists and revelations. A bawdy satire in the tradition of Greco-Roman Comedy–Saturday Night Live meets Julius Caesar, Trumpus Caesar is a hilarious government melodrama inspired by modern times, following the rise and fall of Trumpus Caesar, and the power-hungry Republican satyrs fighting for political dominion.
Playwright's Bio
Carlos Morton is Professor Emeritus of Theater at UCSB. A former Mina Shaughnessy Scholar and Fulbright Lecturer to Mexico and Poland, Morton holds an M.F.A. in Drama from the University of California, San Diego, and a Ph.D. in Theatre from the University of Texas at Austin. Morton has over one hundred theatrical productions, both in the U.S. and abroad. His professional credits include the San Francisco Mime Troupe, the New York Shakespeare Festival, the Denver Center Theatre, La Companía Nacional de México, the Puerto Rican Traveling Theatre, and the Arizona Theatre Company. 
Director's Bio
Daniel Andres Blanco is a recent graduate of the BFA Acting Program from the Class of 2020, and is currently working as an actor, writer, and director. His past directorial works include, Do Not Go, My Love, by Enid Graham, Late Night Prayer, by Anne Garcia-Romero, and, The Shakespeare Section, by Lynn Rosen; all included in the recent Alone Together festival. Daniel is also the recipient of the Robert G. Egan award for his contributions to the Theater/Dance department, as well as the SBIFF Stay-at-Home Audience Favorite award for his film, "EL CANTANTE: A Salsa Film." 
Gallery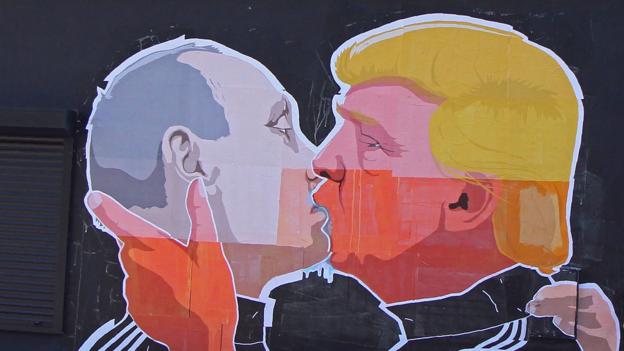 The Robert & Liisa Erickson Presidential Chair in English.at UCSB and Professor Cecilia Aragon, University of Wyoming
September 25, 2020 - 4:14pm