Event Date:
Friday, November 15, 2019 - 7:00pm

to

Sunday, November 17, 2019 - 7:00pm
Sunday, November 17, 2019 - 1:00pm
Tuesday, November 19, 2019 - 8:00pm

to

Thursday, November 21, 2019 - 8:00pm
Friday, November 22, 2019 - 7:00pm

to

Saturday, November 23, 2019 - 7:00pm
Saturday, November 23, 2019 - 1:00pm

to

Sunday, November 24, 2019 - 1:00pm
Event Date Details:
NOV 15 - 17, 22 - 23, 2019 / 7 PM
NOV 17, 23 - 24, 2019 / 1 PM
NOV 19 - 21, 2019 / 8 PM
PLEASE NOTE DIFFERENT CURTAIN TIMES
NO LATE SEATING
Please be advised that What Martha Did contains mature language and themes including references to suicide
Event Price:
PRE-SALE
$13 - UCSB Faculty, Staff, Alumni & Students, Seniors, Children
$17 - General Audience
DAY OF
$15 - UCSB Faculty, Staff, Alumni & Students, Seniors, Children
$19 - General Audience
For more info on tickets and seating, click here.
a LAUNCH PAD preview production
by Enid Graham     directed by Risa Brainin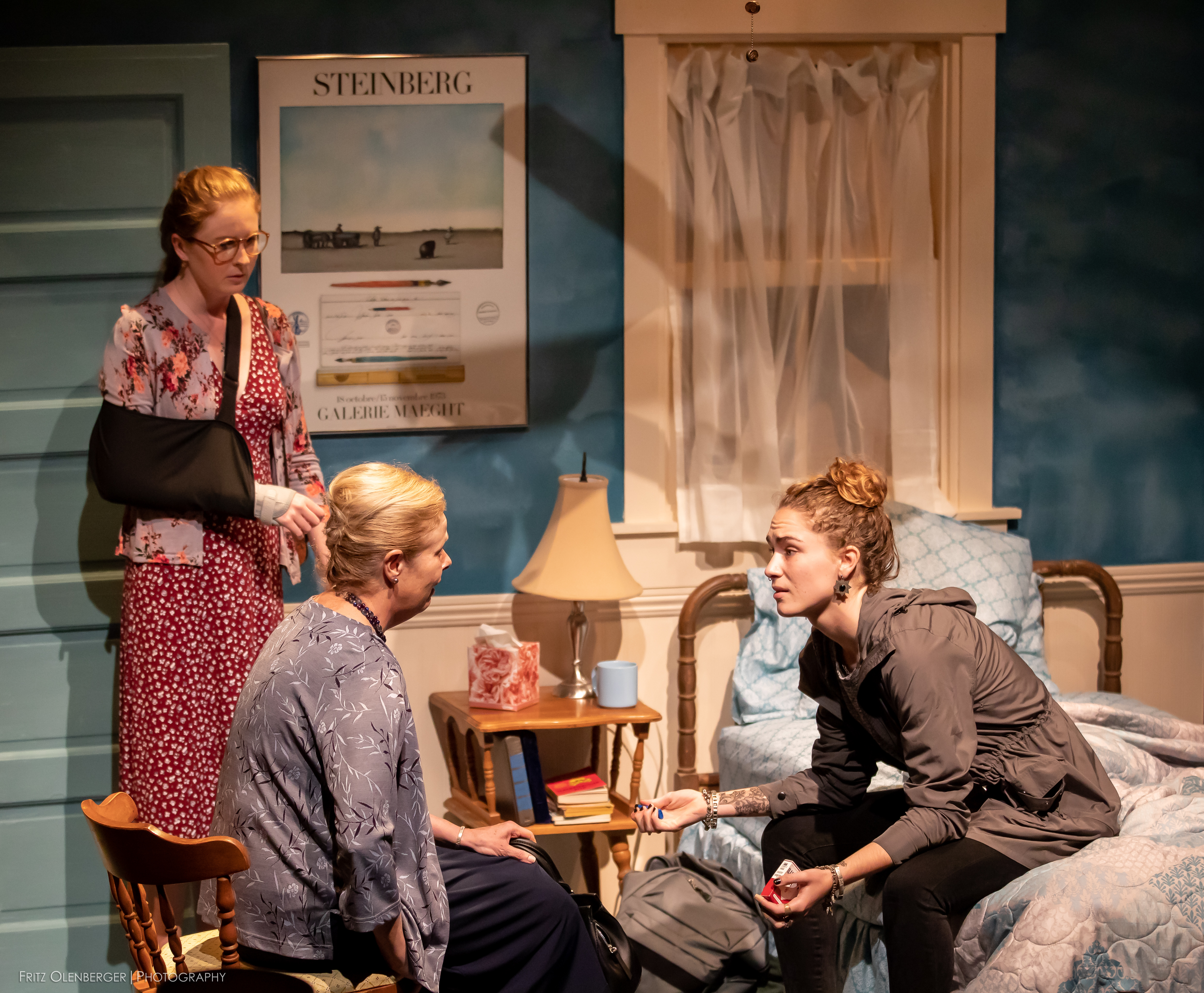 by Fritz Olenberger
About the play
A gathering to commemorate the twenty-fifth edition of Martha Fisher's celebrated book of poems brings her fractured family back home – all except Martha herself, who committed suicide soon after the book's original publication. Haunted by the past and events they can't explain, her family struggles to move forward. How can they reconcile the Martha who wrote so brilliantly about the joys of living, and the hidden Martha who ended her own life? What Martha Did is a darkly funny drama about regret, facing the truth, and finding forgiveness. 
About the playwright
Enid Graham is a writer and actress living in New York City. Her work includes - plays: Ruth What Martha Did, Something Unrecognizable, Pathological Venus and For I Know The Plans I Have For You, screenplay: Texas, short stories: "Galveston", "Blind Spot", "Go Fish". Ruth was chosen for the 2018 National Playwrights' Conference, as well as the New TACTics 2017 New Play Festival in NYC, and the Sacred Monsters Summer Reading Series in Los Angeles California. What Martha Did, was a finalist for the 2015 O'Neil Playwrights' Conference and a semi-finalist in the Blue Ink Playwriting Festival, American Blues Theater in Chicago. She is a founding member of the 72nd Street Gang, a playwrights' collective in New York City. As an actress, Ms Graham was most recently seen in M Butterfly on Broadway, in the original Broadway company of The Curious Incident of the Dog in the Nighttime, and in the world premiere of Bull in a China Shop at Lincoln Center 3. Other credits include- Broadway: Honour (Tony Award nomination for best supporting actress), Fortune's Fool, Dinner at Eight, The Constant Wife – Off-Broadway: King Lear (Public Theatre), If There Is I Haven't Found It Yet (Roundabout), Some Americans Abroad (Second Stage) among many others. Television includes – The Sinner, Mindhunter, Grey's Anatomy, Private Practice, Blue Bloods and two seasons as Rose Van Alden in HBO's Boardwalk Empire. Film includes – Margaret, Margot at the Wedding, The Interpreter, and Silver Tongues.
About the director
Risa Brainin is a freelance director and Founder/Artistic Director of the groundbreaking new play development program LAUNCH PAD at the University of California, Santa Barbara.
Brainin served as Artistic Director of Shakespeare Santa Cruz (2001-03) where she directed The Sea Gull, Hamlet and the world premiere of Brad Carroll's The Emperor's New Clothes. Prior to SSC, she held the position of Associate Artistic Director for both Kansas City Repertory Theatre (2000-2002) and Indiana Repertory Theatre (1997-2000). From 1987-1997, she resided in Minneapolis and had a rich association with the Guthrie Theater, serving as Resident Director (1991-93), Associate Company Director (1995-96) and acting instructor in the company's outreach program (1987-97). 
Other directorial credits include plays at Syracuse Stage, Pittsburgh Public Theater, Playmakers Repertory Company, Alabama Shakespeare Festival, American Players Theatre, Actors' Theatre of Louisville, Milwaukee Repertory Theatre, Great Lakes Theatre Festival, Portland Stage Company, Actors' Theatre of Kansas City, New Harmony Project, Shakespeare Festival of St. Louis, Idaho Shakespeare Festival, Ensemble Theatre, Repertory Theatre of St. Louis, Clarence Brown Theatre, Commonweal Theatre, TheatreSquared, and the Red Bull Theatre. She directed the premiere of Bob Stromberg's That Wonder Boy in Minneapolis and the United Solo Festival in NY (WINNER: United Solo Fesival and Backstage Award, Best One Man Show and Best Direction, 2015) and Annie Torsiglieri's "A" Train also at the United Solo Festival in NY (WINNER: Best Production, 2017 and Best Encore, 2018).  Over ten years in the Twin Cities, Ms. Brainin directed for many companies including Mixed Blood, Illusion Theatre, History Theatre, and the Cricket Theatre.
Since creating LAUNCH PAD in 2005, Brainin has developed and directed many new works with the playwright in residence including Sarah Ruhl's Melancholy Play, John Walch's The Dinosaur Within, Barbara Lebow's Plumfield, Iraq and La Niñera: The Nursemaid, Sheri Wilner's Kingdom City, Biederman's Match (based on Max Frisch's Biederman and the Firebugs) by Beau Willimon, music by Michelle DiBucci, lyrics by Portia Kamons, Entangled by Lila Rose Kaplan, Untitled IV by Ruth Markofsky by Alison Tatlock, The Talented Ones by Yussef El Guindi, We Want the Funk, a rustbelt lullaby on the one! by Idris Goodwin, Staging the Daffy Dame by Anne Garcia-Romero, The Watsons Go To Birmingham — 1963 adapted by Cheryl L. West, and Appoggiatura by James Still which premiered at Denver Center Theatre Company in January, 2015. LAUNCH PAD was featured in American Theatre magazine for its innovation and contribution to new play development.  
The former director of education for SteppingStone Theatre for Youth Development, Ms. Brainin has taught and /or directed for the MFA programs at University of Minnesota and University of Missouri-Kansas City, UC Santa Cruz, Butler University and the BFA Program at University of Utah. A graduate of the Carnegie-Mellon University Drama Program, Brainin has served on grant panels for the Theatre Communications Group and the National Endowment for the Arts. She is past President of the Board of Trustees of the National Theatre Conference, and serves on NTC's Barrie and Bernice Stavis Playwriting Award Committee. 
About LAUNCH PAD
Featured in American Theatre magazine as an innovative model of new play development in the U., LAUNCH PAD is a high-tech lab for playwrights-in-residence, UCSB theater students, faculty and guest artists. Led by founding Artistic Director Risa Brainin, a new play is developed each year. The residency culminates in a fully realized "Preview Production." With a mix of student and professional actors, LAUNCH PAD is collaboration and experimentation in action.
The goal for these extended residencies is three-fold:
To intimately expose serious theater students to the working processes of people
who write plays for a living.
To provide a safe and fertile environment for artists to boldly explore new ideas.
To establish UC Santa Barbara as a magnet for the creation of new work.
While professional theaters are not always able to take a risk on fully producing new work, LAUNCH PAD offers the playwright the chance to work on the play in a safe environment with students who are deeply engaged and hungry to learn how this process works. These Preview Productions are fully realized, allowing the playwright to see their work in three dimensions.
"What Risa Brainin has created at UCSB is entirely rare, but extremely necessary, to the ecology of the American Theatre. By fostering relationships between professional writers and her students, Risa is developing a new generation of advocates for the new play, the contemporary voice, and the inherent value of collaboration. Simultaneously, she is offering some of the most talented playwrights in the country a home in which to safely explore, and providing some of the best production values that exist in the theatre today -- in both the professional and academic spheres."

- Liz Engelman, Dramaturg and Director of Tofte Lake Center, MN
Since its inception in 2005, LAUNCH PAD has produced fourteen plays by distinguished playwrights:
The Watsons Go To Birmingham - 1963 by Cheryl L. West
Staging the Daffy Dame by Anne García-Romero
Bernhard by Lynn Rosen
We Want the Funk, a rustbelt lullaby on the one! by Idris Goodwin
The Talented Ones by Yussef El Guindi
Untitled IV by Ruth Markofsky by Alison Tatlock
Appoggiatura by James Still
Entangled by Lila Rose Kaplan
Biederman's Match by Beau Willimon (book), Michelle DiBucci (music), and Portia Kamons (lyrics)
Kingdom City by Sheri Wilner
La Niñera: The Nursemaid by Barbara Lebow
Plumfield, Iraq by Barbara Lebow
The Dinosaur Within by John Walch
Melancholy Play by Sarah Ruhl
American Theatre Magazine - Launch Pad.pdf
Program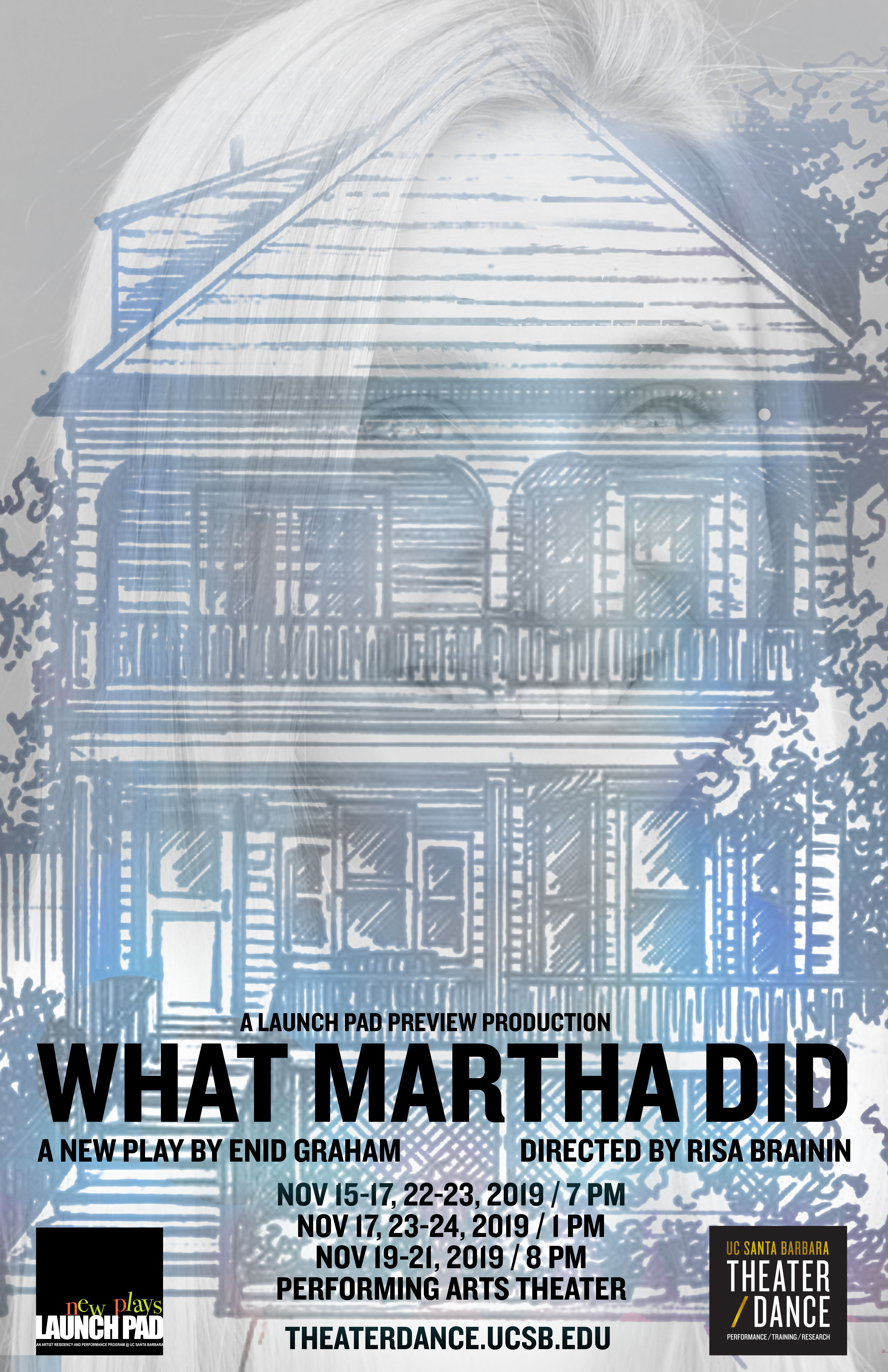 Press
"I feel like I've hit the jackpot with LAUNCH PAD," says Graham. "I feel really lucky to be having this experience in a place with so much talent and devotion to the process."
Gallery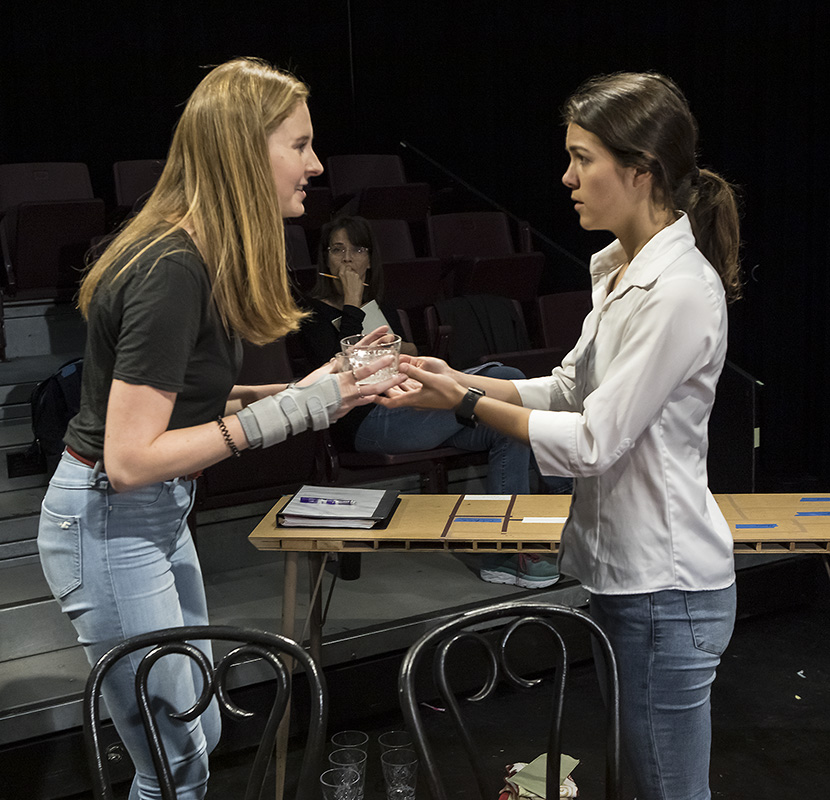 by David Bazemore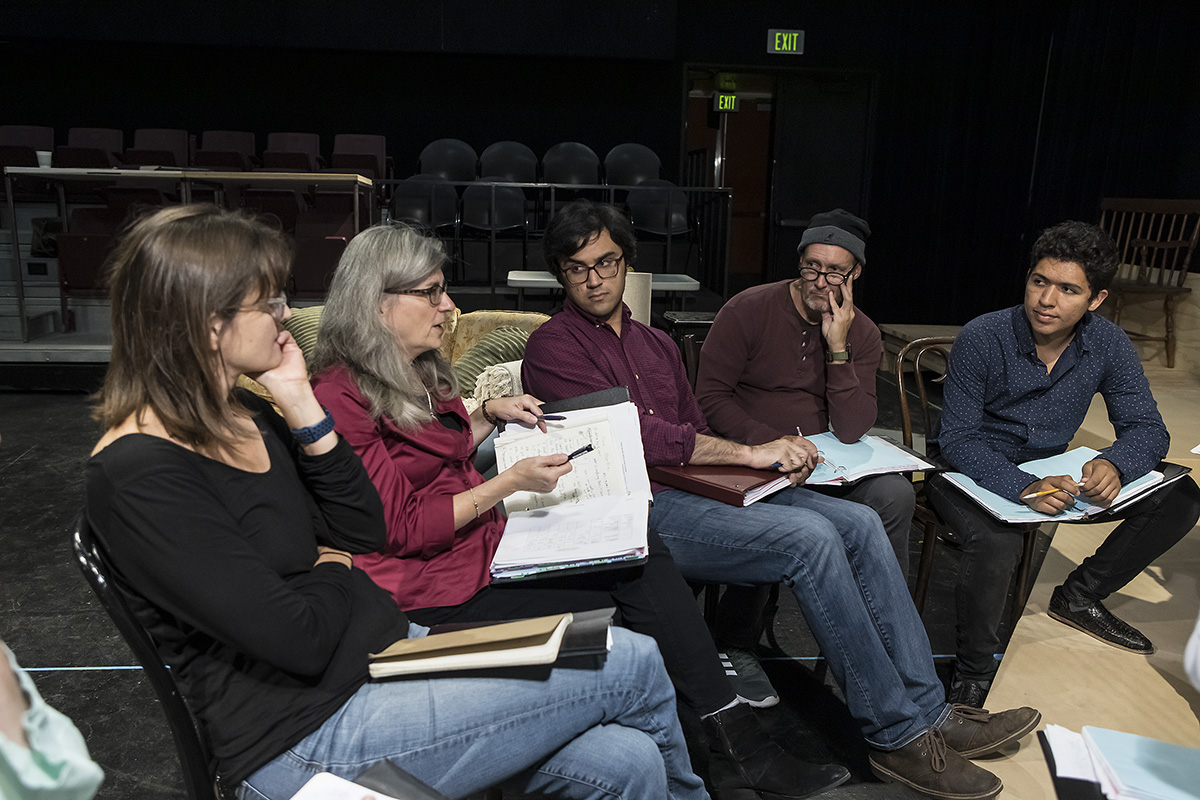 by David Bazemore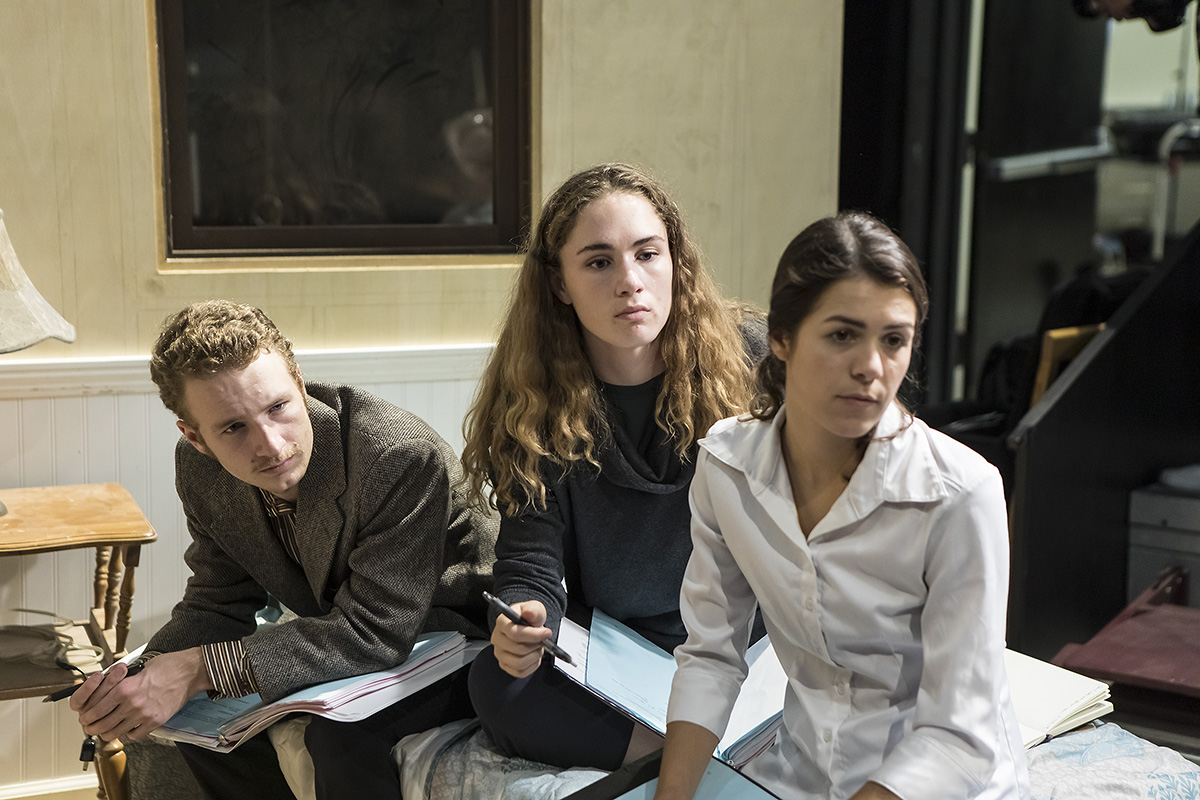 by David Bazemore
August 16, 2019 - 4:55pm