Event Date:
Friday, November 9, 2018 - 8:00pm

to

Saturday, November 10, 2018 - 8:00pm
Saturday, November 10, 2018 - 2:00pm
Tuesday, November 13, 2018 - 8:00pm

to

Saturday, November 17, 2018 - 8:00pm
Saturday, November 17, 2018 - 2:00pm

to

Sunday, November 18, 2018 - 2:00pm
Event Date Details:
NOV 9-10, 13-17 / 8 PM
NOV 10 & 17-18 / 2 PM
PLEASE NOTE THERE'S NO LATE SEATING
Event Price: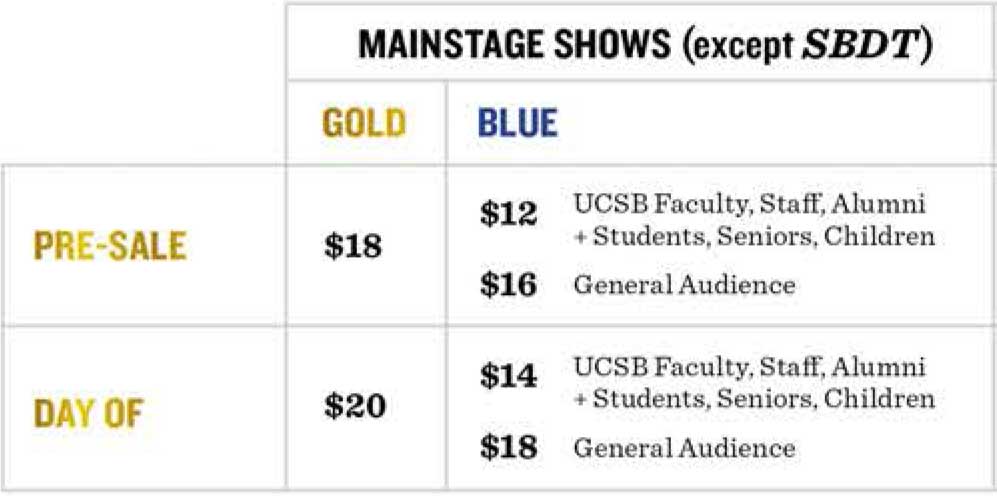 For more info on tickets and seating, click here.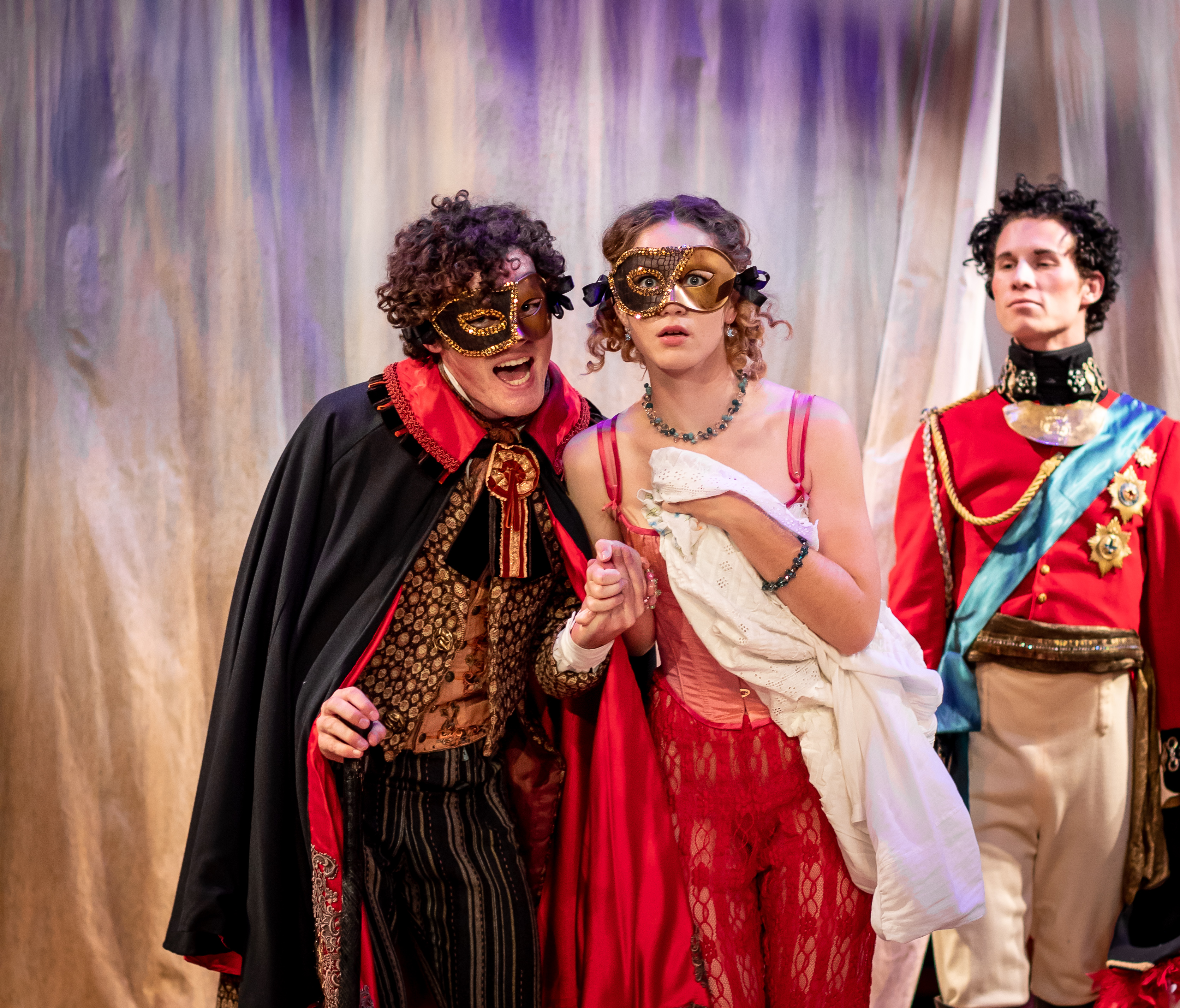 by Kate Hamill     directed by Tom Whitaker
based on the novel by William Makepeace Thackeray
Becky is "bad." Amelia is "good." But in an unfair world, it isn't always that simple… Two women—one born into privilege, another straight from the streets—attempt to navigate a society that punishes them for every misstep. Clever Becky's not afraid to break the rules; soft-hearted Amelia's scared to bend them. Both strive for what they want—but neither can thrive without the other. Through Becky and Amelia's victories and losses, this thrilling, highly theatrical (im)morality play explores how flexible our morals can become when the wheel of fortune turns… Bold, wickedly funny, and shockingly relevant, Vanity Fair demands that we face our own hypocrisy. After all…who are we to judge?
*Please note that there's no late seating.
Originally from the farms and fields of upstate New York, Kate Hamill is a NYC-based actor/playwright. She still knows how to milk a cow - albeit not well (both she and the cow get verrry nervous).
She is deeply passionate about creating new female classics: stories that center around complicated women. Her work as a playwright celebrates theatricality, often features absurdity, and closely examines social and gender issues - as well as the timeless struggle to reconcile conscience / identity with social pressures. As an actor, she tends to play truth-tellers, oddballs, and misfits: complicated people who color outside the lines.
Kate was named 2017's Playwright of the Year by the Wall Street Journal.  Recent plays include Sense and Sensibility (in which she originated the role of Marianne) - Winner, Off-Broadway Alliance Award; Nominee, Drama League Award; 265+ performances off-Broadway; "Top Ten Theater of 2014" - Ben Brantley; "the greatest stage adaptation of this novel in history" - Huffington Post. Other plays include Vanity Fair (in which she originated the role of Becky Sharp; Nominee, Off Broadway Alliance Award; WSJ Critic's Pick), Pride and Prejudice (In which she originated the role of Lizzy Bennet; Nominee, Off Broadway Alliance Award; "Best Theater of 2017", Huffington Post; WSJ Critic's Pick), In the Mines (Sundance Lab semi-finalist), Little Women, Em (Red Bull New Play finalist), Little Fellow (O'Neill semi-finalist).  Her plays have been produced off-Broadway, at A.R.T., Oregon Shakespeare Festival, the Guthrie Theatre, Seattle Rep, PlayMaker's Rep, Hudson Valley Shakespeare Festival, Dallas Theater Center, Folger Theatre (8 Helen Hayes Award nominations; Winner, best production - S&S) & others. Future productions on the UPCOMING page. Kate's Sense and Sensibility, Pride and Prejudice, & Vanity Fair are published by DPS; her Little Women and Mansfield Park both premiere in 2018. She is currently working on an adaptation of The Odyssey (commissioned by A.R.T.) and a new adaptation of The Scarlet Letter, as well as several new original plays - including Love Poem, In The Mines (Sundance Semi-Finalist) The Piper, and Prostitute Play (O'Neill Semi-Finalist; now commissioned by Cygnet Theater). She was one of 2018-2019's top 5 most-produced playwrights nationally; she was also 2017-2018's top 10 most-produced playwrights, and wrote one of the top 10 most-produced plays nationally in both 2017-2018 and 2018-2019.
Additional acting credits include: The Seagull (Bedlam; "best classical productions of 2014" - WSJ) Noises Off (Syracuse Stage), The General from America (HVSF), Cyrano ("Outstanding Performance by an Actress"- DFW Critics Awards, Amphibian Stage), Internet Famous (Youngblood), Dreams of A West Texas Marsupial Girl (PearlDamour),  All That Fall (Cherry Lane), When the Levee Broke (Workshop Theater), Playboy of Paris (Phoenix Theatre Ensemble), Separation Rapid (Chenango River Theatre), Walk Two Moons (Theatreworks), Good Person of Szechwan (Columbia Stages), The Nameday Party (Schapiro Theatre).
Numerous independent films that she has performed in have gone on to festival success, including: Clermont Ferrand Film Festival, Cannes Film Festival, Festival del Film Locarno, Brooklyn Film Festival, Boston Int'l Film Festival, New Orleans Film Festival (Jury Award Finalist), Honolulu Film Festival, Black Maria Film Festival (Stellar Award), etc. Kate has a BFA in Acting, Ithaca College. 
Off-Broadway, she also associate-produced TAKE WHAT IS YOURS with Anecdota at 59E59 (New York Times' Critic's Pick, Henry Hewes Award Nominee) and SAINT JOAN (Bedlam at Access). Post-grad acting training includes Bob Walden, Ken Schatz, Caymichael Patten, and Jon Dapolito. She currently studies with  Jane Guyer Fujita.
Tom Whitaker directed An Iliad (adapted by Lisa Peterson and Denis O'Hare) in Beijing. The show is currently playing in other Chinese cities. Other international work includes playing The Governor /Innkeeper in the Chinese premiere of Man of La Mancha in Beijing, and directing Revel's World of Shakespeare (by Joseph Graves) cosponsored by The Beijing Institute of World Theater and Film and Arkansas Repertory Theatre (LORT). Produced at The Beijing People's Art Theatre, the show has been seen in theaters across China, and in Taiwan and Macau.
He has taught acting at Peking University, been Guest Professor at Nanjing University and served as vocal coachfor Carlo Gozzi's The King Stag. Tom has acted with Richard Schechner's Performance Group; Bread and Puppet Theatre; Masterworks Laboratory Theatre, NYC; and the Oberlin Repertory Theater with members of the Royal Shakespeare Company and National Theatre of Great Britain. Recently, he played Falstaff in Shakespeare's Henry IV pt. 1, at the Texas Shakespeare Festival. He has taught for Oberlin Theater Institute, Carnegie-Mellon College of Fine Arts, and the MFA Directing Program at the University of Texas, Austin. He has taught workshops on acting, directing, Tai Chi, voice and movement nationally and in Germany and China.
Representative regional and university directing credits include: Mr. Burns, a post-electric play, Venus, Middletown, The Fairytale Lives of Russian Girls, These Shining Lives, bobrauschenbergamerica, Cyrano de Bergerac, Life's a Dream, Merchant of Venice, Stop Kiss, Big Love, The Seagull, The Swan, Two Gentlemen of Verona, Tartuffe, Chaps!, Sylvia, Blue Window, How I Learned to Drive, The Baltimore Waltz, The Bourgeois Gentleman, Cloud 9, Taming of the Shrew, The Complete Works of Wllm Shkspr (Abridged), Inspecting Carol, Love's Labour's Lost, Mad Forest, The Misanthrope, As You Like It, Fool for Love, The Dining Room, 1940's Radio Hour, Misalliance, Loot, Arms and the Man, Man is Man, Buried Child, Twelfth Night, Landscape of the Body, How I Got That Story, The Birthday Party, The Suicide, Tonight atEight, and The Firebugs.
"Vanity Fair could not be more relevant, with much of the play highlighting feminist themes and the aching difficulties of attempting to succeed as a woman in a man's world."
- Broadway World Preview Article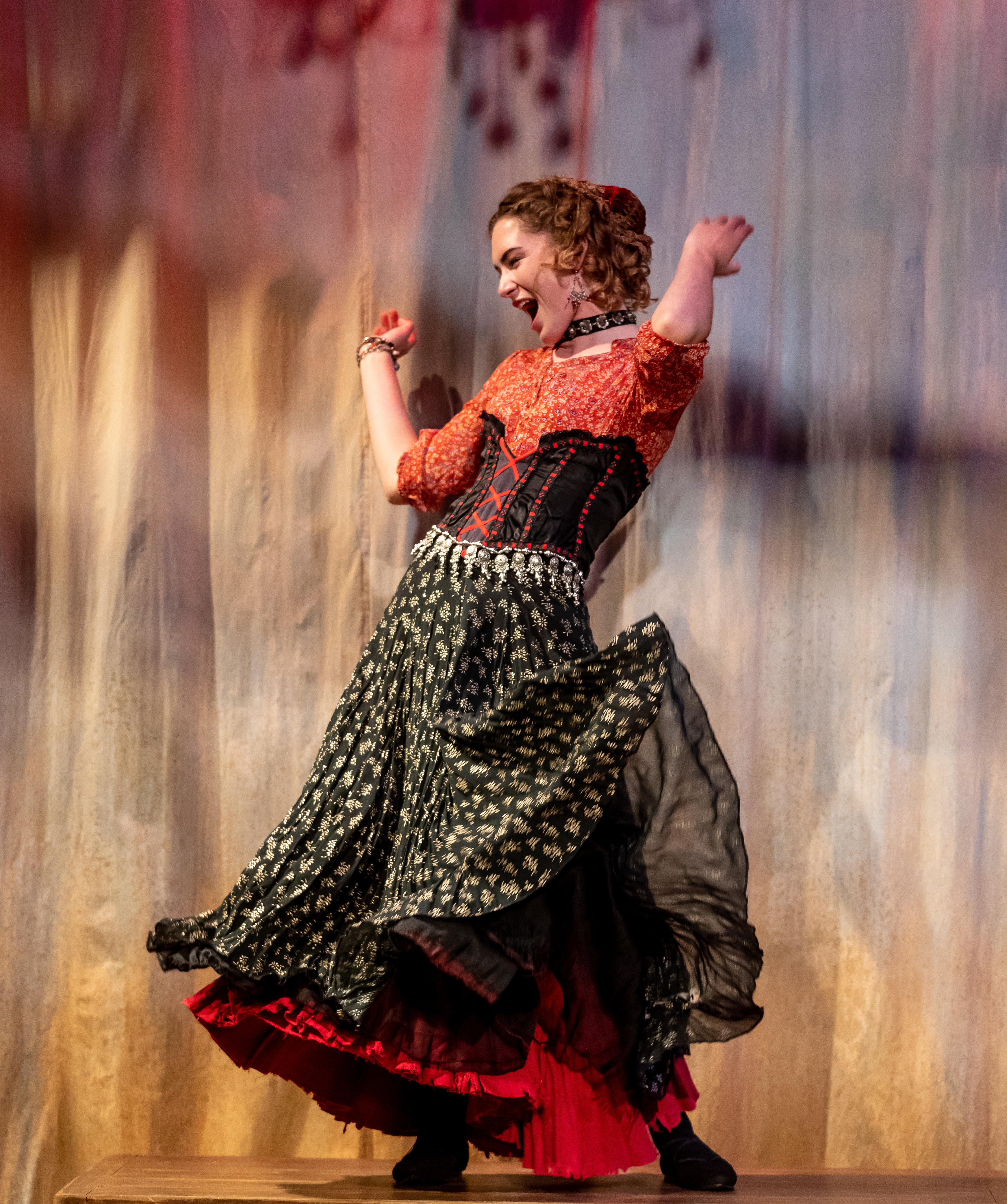 Photo by Fritz Olenberger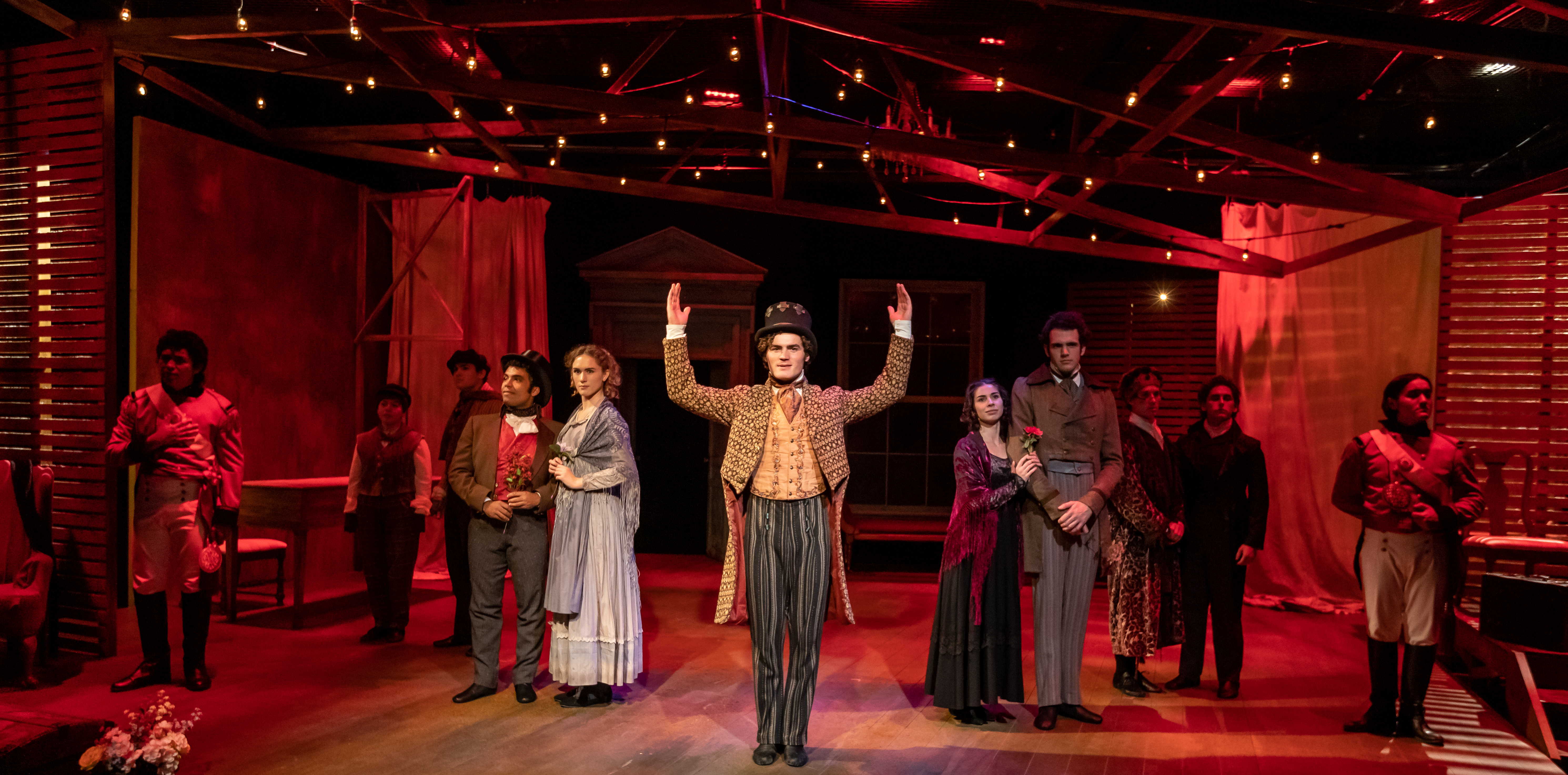 Photo by Fritz Olenberger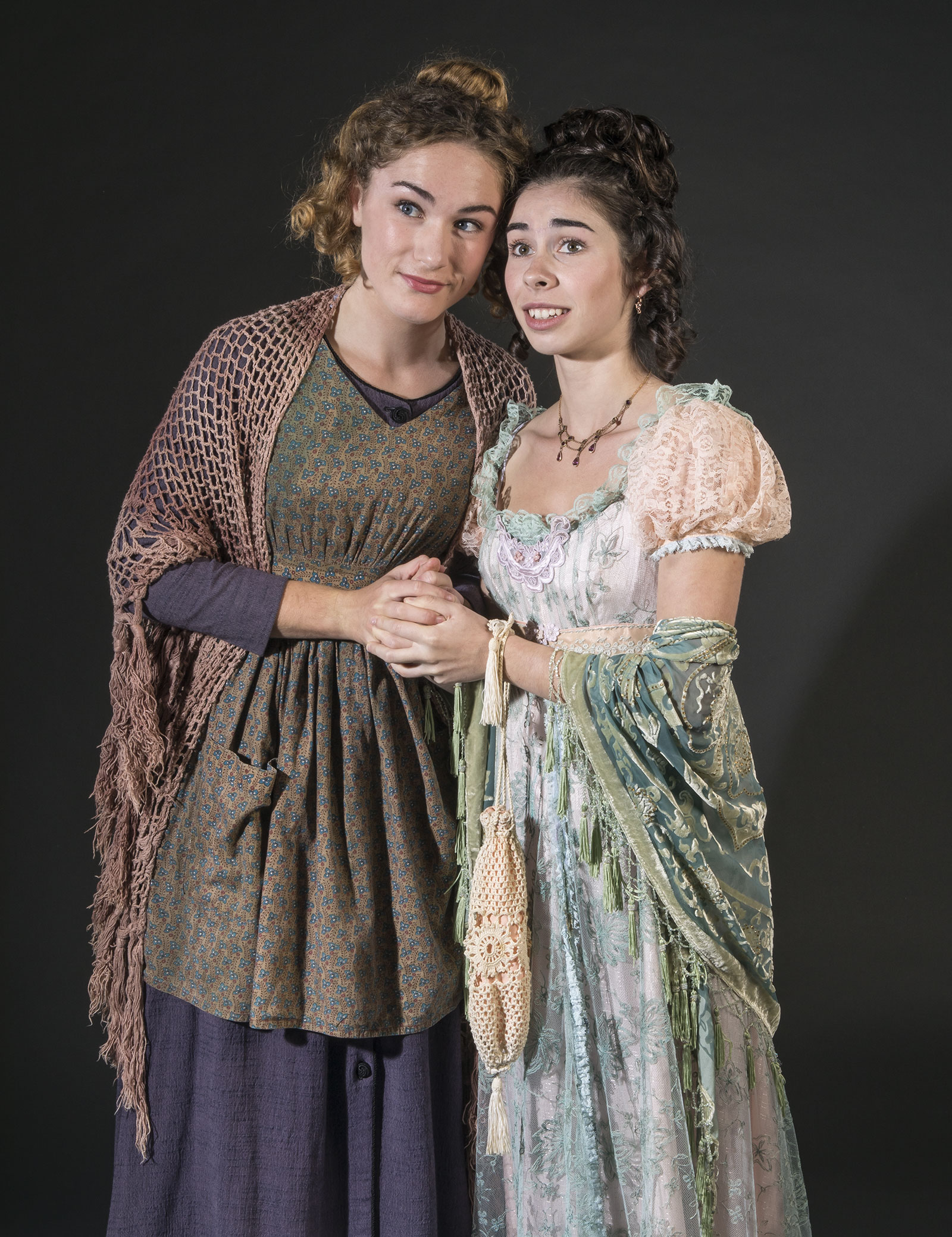 Photo by David Bazemore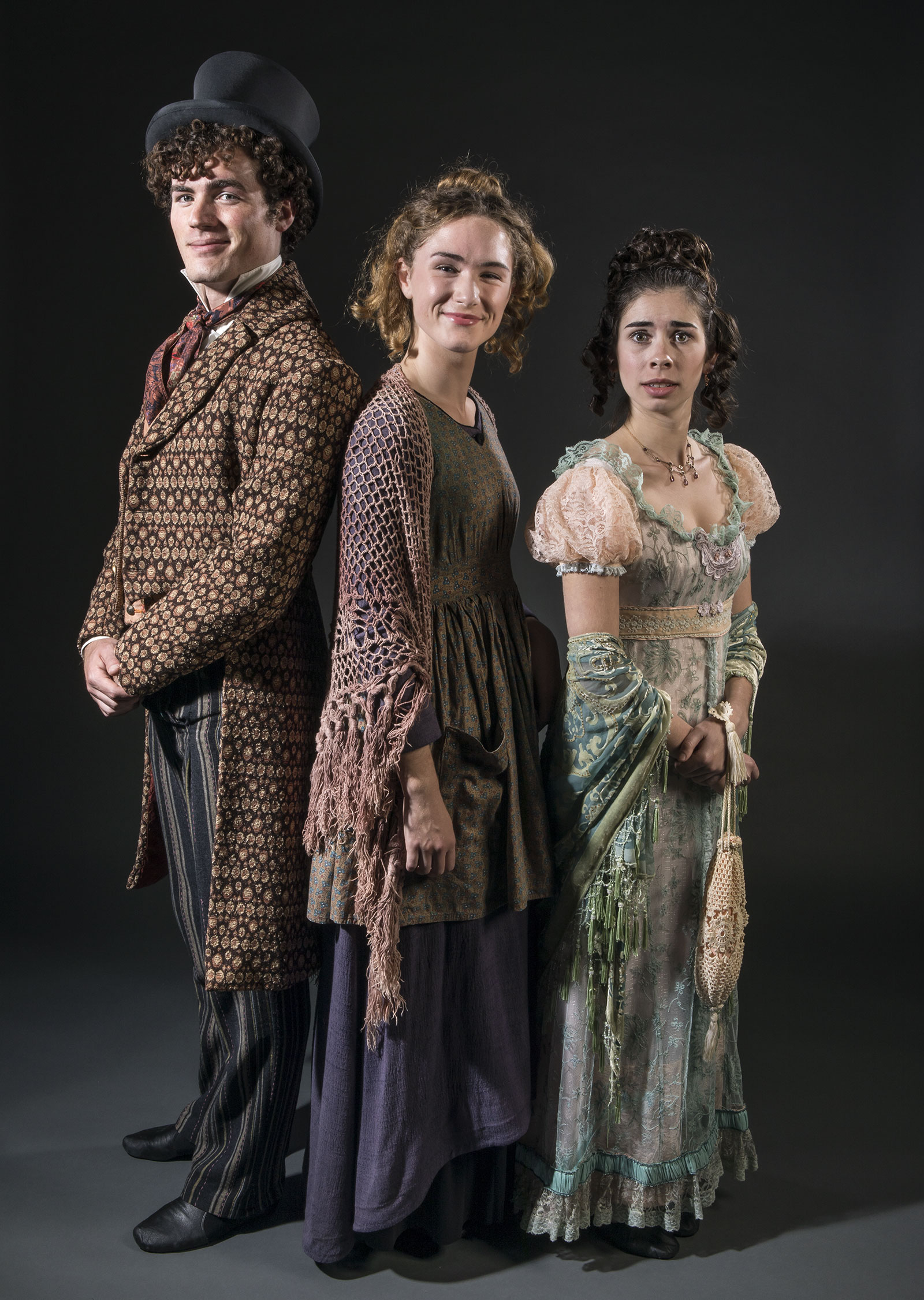 Photo by David Bazemore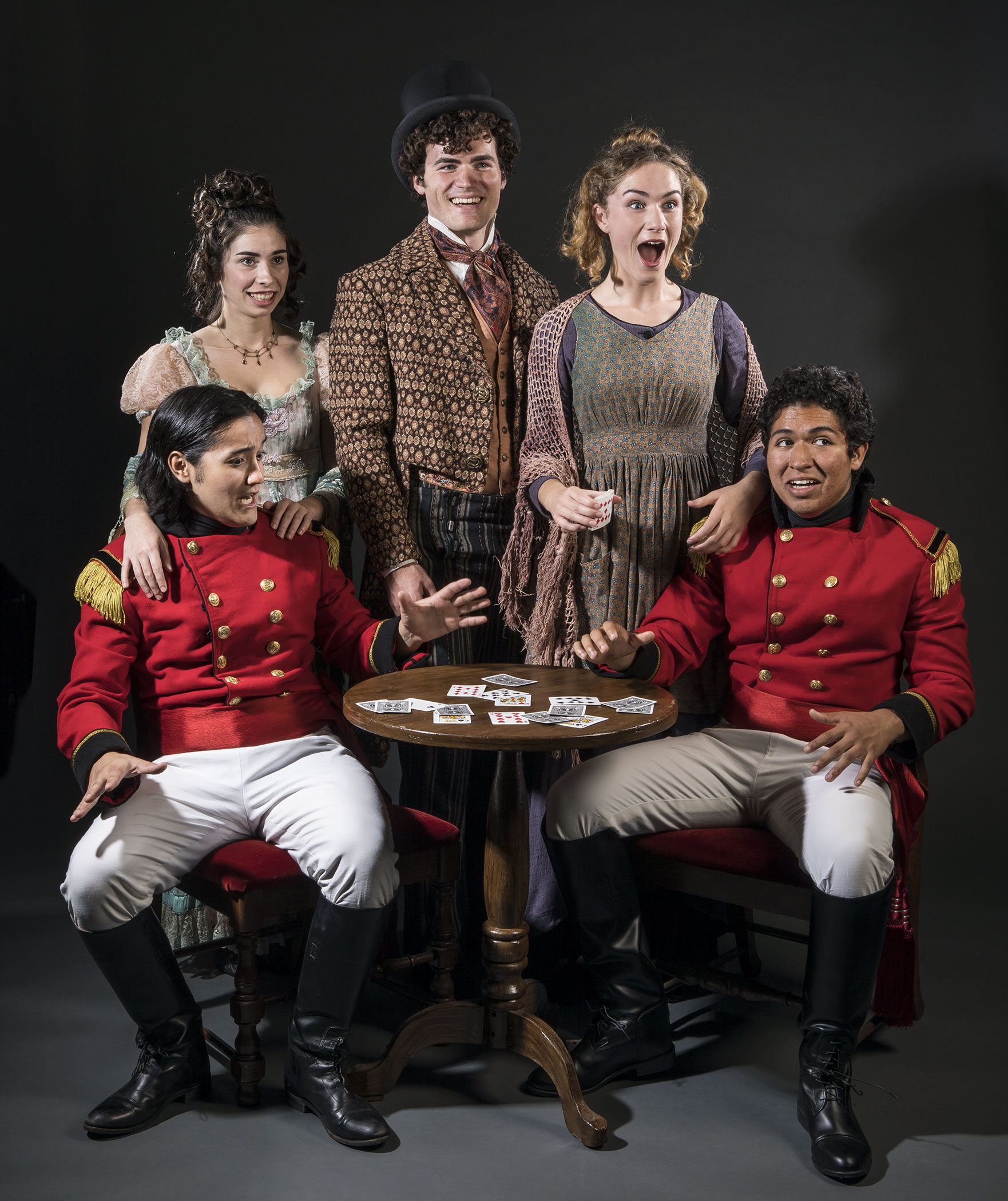 Photo by David Bazemore
August 7, 2018 - 4:03pm