Event Date:
Thursday, September 6, 2018 - 8:00pm

to

Saturday, September 8, 2018 - 8:00pm
Tuesday, September 11, 2018 - 8:00pm

to

Thursday, September 13, 2018 - 8:00pm
Sunday, September 9, 2018 - 2:00pm
Event Date Details:
SEP 6-8 & 11-13 / 8 PM
SEP 9 / 2 PM
by William Shakespeare     directed by Irwin Appel
In an exciting, intimate two-hour adaptation, NAKED SHAKES explores and presents Shakespeare's most famous and possibly deepest tragedy. In this production, the role of Hamlet will be played by a female BFA acting student, joined by a rich ensemble of talented young actors. Raw, gritty, lean and mean, this will be a Hamlet for our time, a Hamlet for us.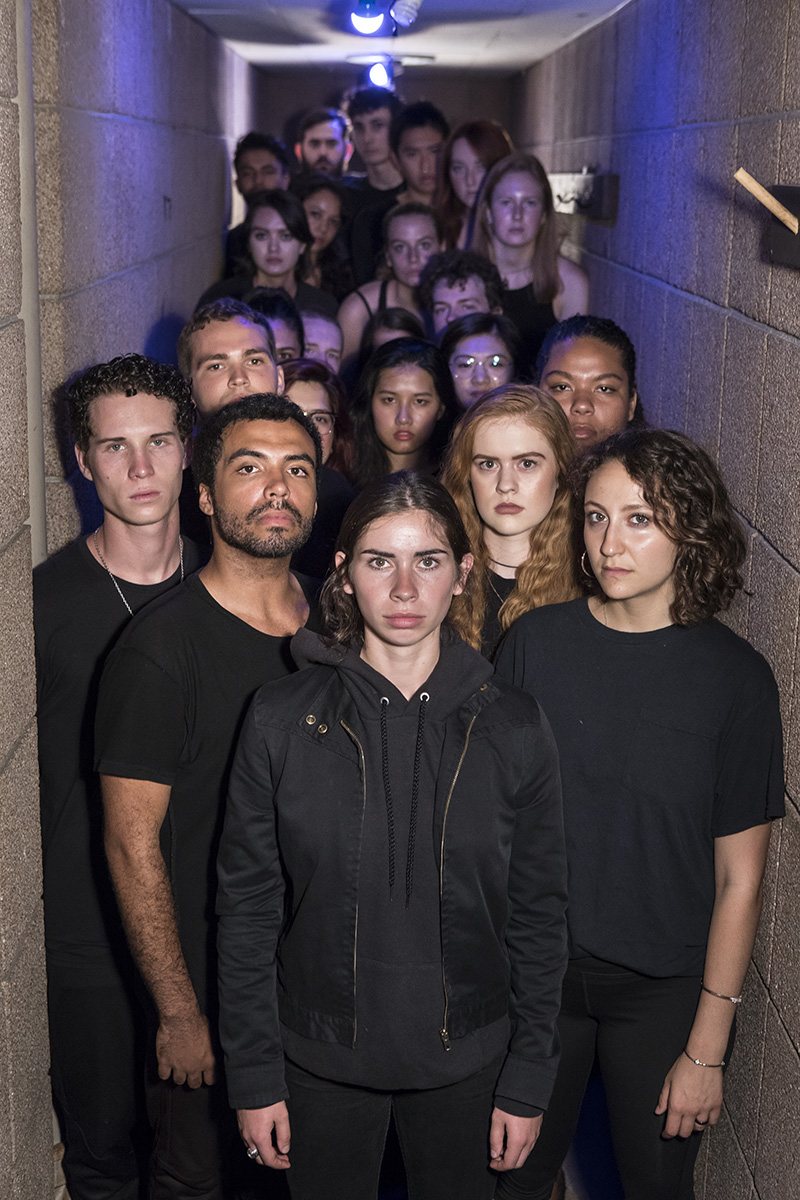 photo by David Bazemore
August 7, 2018 - 3:23pm