Event Date:
Friday, November 17, 2017 - 7:00pm

to

Saturday, November 18, 2017 - 7:00pm
Happy Hour is the newest production from contemporary American dance company, Monica Bill Barnes & Company. In the fall of 2015, they produced Happy Hour as a weekly event, every Wednesday, in downtown New York. The show ran for 10 weeks, selling out every performance for over 600 audience members.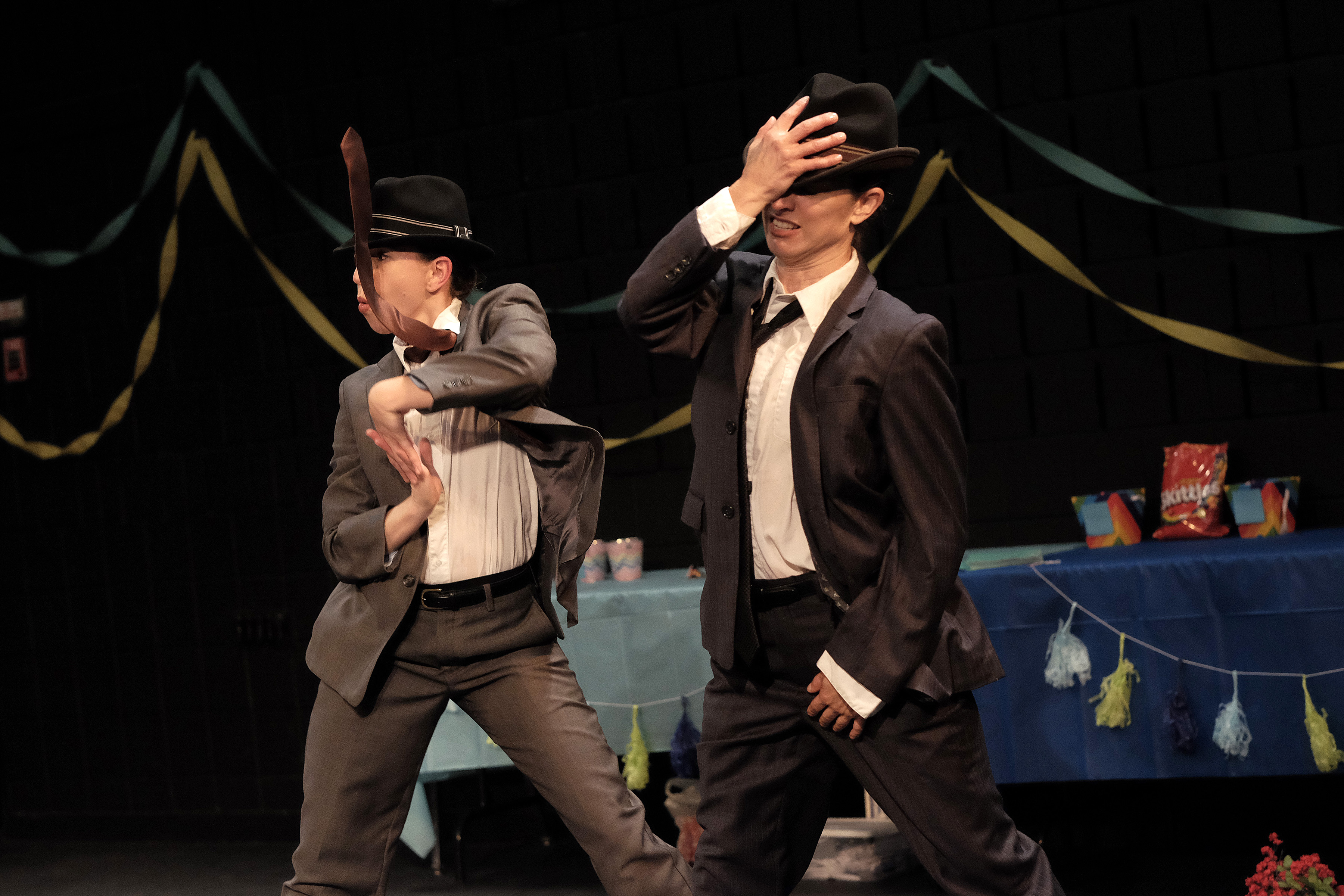 Following the successful combination of radio stories and dance in our 45+ city national tour with This American Life radio host Ira Glass, Happy Hour offers audiences a character driven, narrative show created through movement. 
Watching two women take on the gestures and behaviors of these utterly familiar male characters swings from hilarious awkward moments to cringe worthy desperate ones. Happy Hour was originally inspired by the act of karaoke — the idea that a person chooses to sing a song that everyone knows the real version of. It's a brave act because it is destined to fail.
This same ridiculous courage is at the heart of the show. Monica and Anna play two utterly ubiquitous male characters. They seem like guys from movies, a famous comic duo, or your uncles who took it too far dancing at your wedding. But as female performers, they can never become these characters. In their persistent failure to become these icons, we can see something more special — two individuals desperate to wrest new meaning from our most familiar ideas of ourselves. 
"Like all good happy hours, this one has plentiful munchies and libations. And like the best ones, it offers abundant laughter."
- The New York Times 
"The long space buzzes with chatter. While you might forget you're at Gibney Dance to see a dance performance, you are, in fact, being warmed up for Happy Hour...a new treat from the resolutely entertaining choreographer Monica Bill Barnes."
- TimeOut NY Critic's Pick 
November 8, 2017 - 11:53am