Event Date:
Wednesday, June 7, 2017 - 5:00pm

to

Thursday, June 8, 2017 - 5:00pm
Wednesday, June 7, 2017 - 8:00pm

to

Thursday, June 8, 2017 - 8:00pm
Event Price:
$14 General Admission
$11 UCSB Student/Faculty/Staff/Alumni, Non UCSB Student/Senior/Child
under the direction of Christopher Pilafian and Christina McCarthy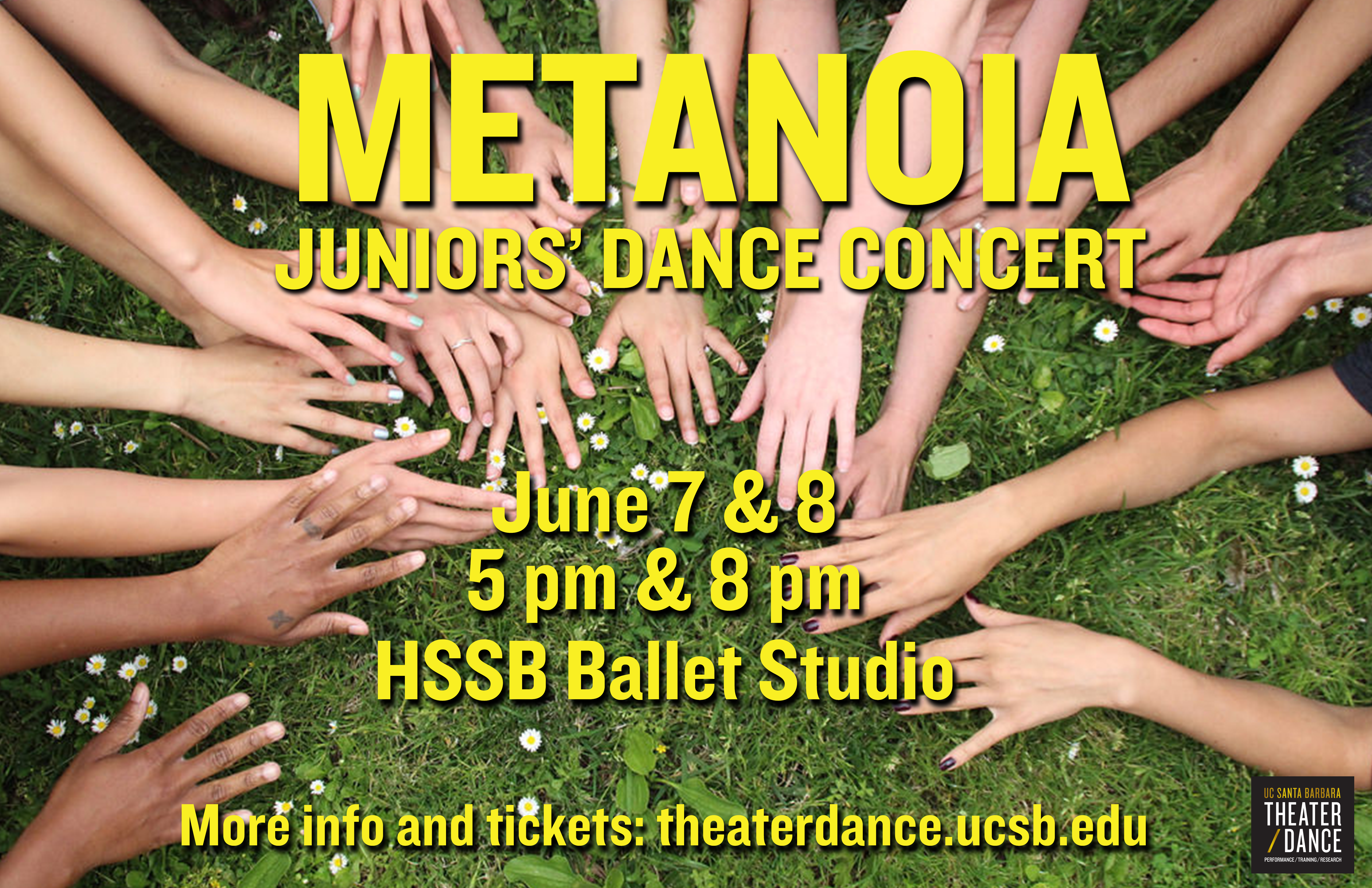 Our thirteen junior BFA dance majors spend the year working with Professors Brooke Smiley and Christina McCarthy focusing on the further development of their choreographic skills in preparation for the Junior's Concert at the end of spring quarter 2017. They are the next generation of choreographers. With unique creative voices, they are rewriting the conventions of dance performance. Our sophomore level BFA students collaborate as lighting designers for this concert. Featured choreographers are: Sammy Gerraty, Bianca Salazar, Moria Saxena, Briana Markovich, Tara McAninch, Mica Moody, Katie Winans, Danielle Martin, Patricia Martin, Amanda Tran, Dianne Robleza, Tinelle Matlock, Jenna Wilson, and Nicole Nistal.
June 7, 2016 - 11:21am