Event Date:
Friday, January 13, 2017 - 8:00pm

to

Saturday, January 14, 2017 - 8:00pm
Thursday, January 19, 2017 - 8:00pm
Saturday, January 21, 2017 - 8:00pm
Sunday, January 22, 2017 - 2:00pm
Event Price:
$17 General Admission
$13 UCSB Student/Faculty/Staff/Alumni, Non UCSB Student/Senior/Child
concert director Christopher Pilafian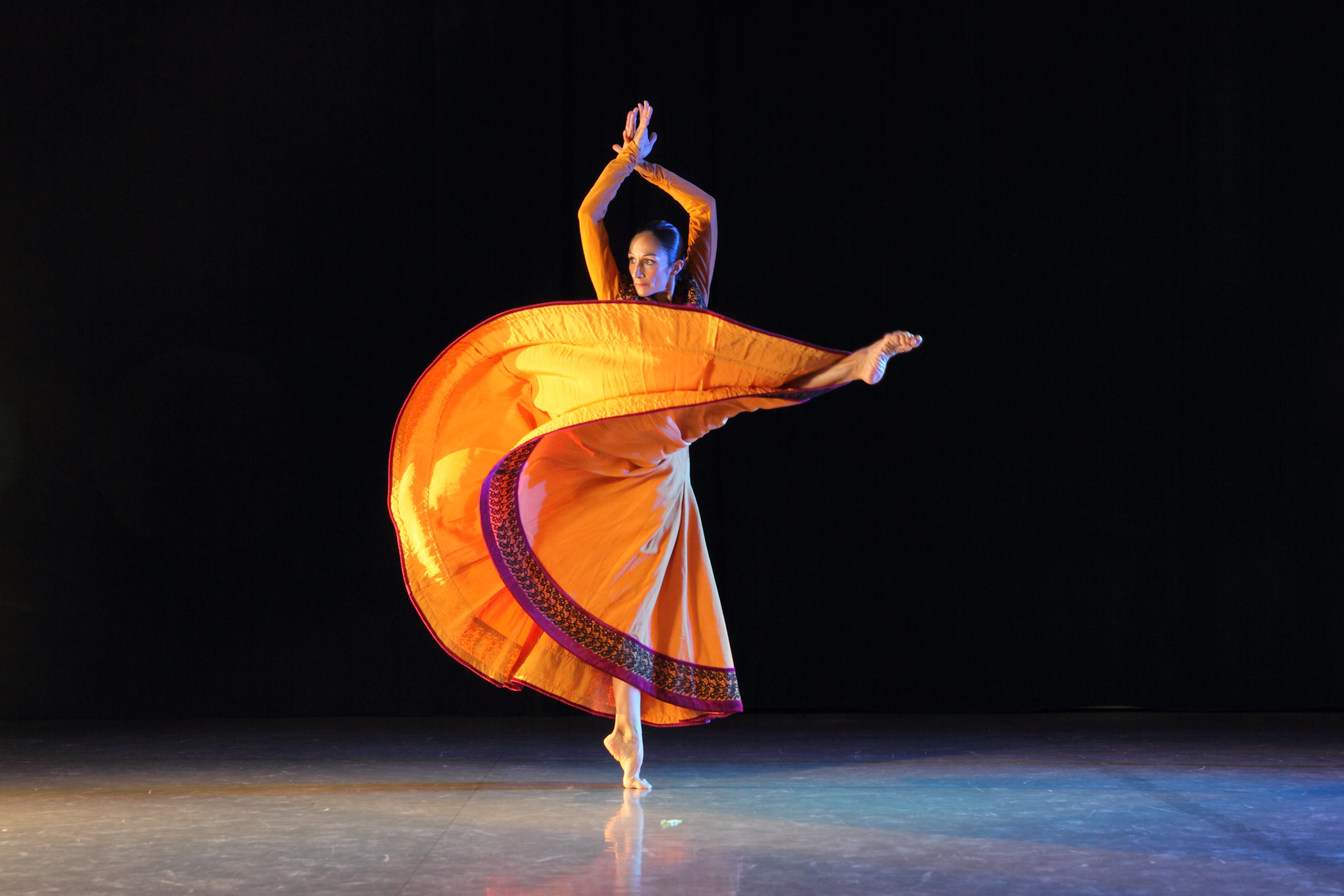 About Anima and Animus
The university's dynamic resident professional dance company kicks off its fifth decade of performances with exciting new works by guest choreographer Rebecca Lemme, Assistant Professor Brandon Whited and Artistic Director Christopher Pilafian. The program will also include an iconic work by mid-century dance maven Jane Dudley, restaged by Nancy Colahan.
Cante Flamenco
In 1989, Jane re-staged her signature solo, Harmonica Breakdown,  on Nancy Colahan, to be performed on her retrospective seasons in London and New York City. Jane had three contact sheets of Barbara Morgan photographs of sequential key shapes in the dance, and she remembered it intimately, since she had performed it so often. Nancy toured the work in the repertory of Baryshnikov's White Oak Dance Project where it found tremendous critical acclaim. In 1990, due to their mutual joy in working together, Jane set Cante Flamenco on Nancy. This version is a re-creation of the piece Jane originally choreographed. As no visual records remained, Jane spent two weeks in the studio listening to the score, remembering the opening diagonal entrance, the 9 proud walks upstage, the tender ronde jambs en l'air upstage left, the Graham "figure 8's" center stage, the little "butterfly jumps" and the dramatic and powerful ending. 70% of the work was re-choreographed. Nancy is deeply pleased to re-stage this work on SBDT senior dancer Christina Sanchez, a dancer of rare delicacy and tensile strength, at a perfect point in her career to do justice in presenting La Passionara's stature and resilience. In Christina's interpretation, Cante Flamenco  is finding a beautiful re-emergence into the world, expressing a message both relevant to our times and universal in its breadth.
Artistic and Concert Director
Christopher Pilafian, Artistic Director, performed on stage, television and in film with choreographers Jennifer Muller, Alvin Ailey, Judith Jamison, Charles Moulton, Louis Falco, Matthew Diamond and others. He was awarded the Doris Humphrey Scholarship and the Louis Horst Fellowship at The Juilliard School and, as founding member, principal dancer and Associate Artistic Director of Jennifer Muller/The Works, performed in 11 NYC seasons and 10 international tours of Europe, the Middle East, North, Central and South America from 1974 to 1989. He has choreographed over 50 works for concert stage, film and theater and, as Artistic Director of Santa Barbara Dance Theater, has produced four previous seasons including A Leap of Faith (2013), Time in Motion (2014), Common Ground (2015) and Strange Attractor (2016.) He first came to UC Santa Barbara as a guest artist in 1990 and is a Studio Professor in Dance. He is also a visual artist.
Choreographers
Rebecca Lemme is a choreographer, performer, educator and visual artist. She is also Artistic Director of the performance group Acts of Matter, founded in 2014. Her choreographic work has been commissioned for numerous universities and professional companies, and she teaches extensively in contemporary, ballet and jazz techniques. Rebecca holds a BA from Princeton University (2002) in English and Theater and an MFA from California Institute of the Arts (2013) in Choreography. Rebecca is currently an Assistant Professor of Dance at Cal State University, Long Beach and formerly was on faculty at California Institute of the Arts. A finalist chosen to present choreography for The A.W.A.R.D. Show! 2010: Chicago, Rebecca has also been commissioned and presented by Los Angeles Contemporary Dance Company, River North Dance Chicago, Thosos' New Dances, Columbia College, Loyola University, The Harvest Chicago Contemporary Dance Festival, Dance Chance and Instruments of Movement. Acts of Matter has performed in Los Angeles and Chicago and has co-produced two collaborative shows at Live Arts Los Angeles. Rebecca has toured nationally with Luna Negra Dance Theater, River North Dance Chicago, RTG Dance, Hedwig Dances and Instruments of Movement. Upon graduation from Princeton, she was the 2002 recipient of the France LeMoyne Page Theater Award for Distinctive Achievement in Theater.
Brandon Whited holds an MFA from The Ohio State University and a BFA from the University of North Carolina School of the Arts. He danced professionally in New York City with Randy James Dance Works, Daniel Gwirtzman Dance Company, and Steeledance. He was a core member of Shen Wei Dance Arts from 2008-2014. touring domestically and internationally, and originating roles in four works: Re-III (2009), Limited States (2010), Undivided/Divided (2011), and Collective Measures (2013). While delving into graduate studies following his professional career, Brandon created Cipher XY (2015), Sonata In A-Minor (2014), and Ragtime Suite (2015), a commission for Drums Downtown, a collaborative concert between the School of Music (Percussion Ensemble) and the Department of Dance at The Ohio State University. At UCSB, Brandon has contributed choreography for the LAUNCH PAD production, Bernhard, written by Lynn Rosen and directed by Anne Torsiglieri. He served as the Concert Director for Double Exposure, the Department of Dance's 2016 Fall Concert. He will again serve as Concert Director in the Spring of 2017. Brandon is thrilled to be joining the UCSB Theater and Dance family, and would like to thank Christopher Pilafian and SBDT for the welcome and guest artist opportunity.
Jane Dudley was born in New York in 1912. Jane's training in modern dance included classes with Mary Wigman, Hanya Holm, Louis Horst and Martha Graham. In 1932, she helped found the New Dance Group, an informal collective of dancers with left-wing sympathies. Jane's works during those years were often a form a social and political protest. Harmonica Breakdown (1938) was widely interpreted as a cry of desperation from the Dust Bowl, about a scrappy young gal keeping Mr. Blues off her back. Cante Flamenco (1944) was dedicated to La Passionara, a communist freedom fighter of the Spanish Civil War, decrying "It is better to die than to live on your knees." After a few years with Hanya Holm's company, she joined the Martha Graham Dance Company (1936 to 1946), where Martha created many signature roles for her. Jane worked as a dancer and choreographer with Sophie Maslow and William Bales (1942- 1952), creating the Dudley/Maslow/Bales Trio, touring extensively throughout the US. She was a charter member of the American Dance Festival in New London, CT, creating and performing there from 1948 to 1952. She served as the Director of the New Dance Group from 1950 to 1956. As assistant to M. Graham, Jane taught dance at the Neighborhood Playhouse School of the Theater and she was a member of the Bennington College Dance Faculty from 1966 to 1968. For the next year, at the invitation of M. Graham, Jane became the Director of Batsheva Dance Company in Tel Aviv, Israel, leading its first foreign tours to critical acclaim. From 1970 to 1991, Jane served as Director of Contemporary Dance Studies at the London School of Contemporary Dance. Her influential roles as teacher and choreographer effectively helped advanced modern dance training in Britain. Jane was based in London for the rest of her life where she presented retrospective seasons of her work and continued to occasionally perform and choreograph. She passed away in 2001 at age 89, remembered as one of the most influential teachers of the Graham technique, "exacting and uncompromising," a "dynamic personality with a vigorous mind", a loving, generous and gifted woman whose presence and artistic practice invigorated the world of modern dance in America and Britain.
Nancy Colahan born, raised and trained in California, performed for 35 years with major choreographers and creators of modern dance. Her national and international touring career occurred primarily with the Alvin Ailey Repertory Dance Company, the Joyce Trisler Danscompany, the Lar Lubovitch Dance Company, Mikhail Baryshnikov's White Oak Dance Project, and American Repertory Dance Company. Nancy began teaching modern dance technique classes in the Department of Theater and Dance in UCSB in 1997. This year marks her 20th year of teaching for this fantastic institution by the ocean in Santa Barbara.
Dancers
Shelby Lynn Joyce earned a BFA from The University of the Arts (UARTS) in Philadelphia, PA in Modern Dance Performance with an emphasis in Dance Composition. Shelby has performed for numerous companies and choreographers, more notably including Todd Rosenlieb Dance based in Norfolk, VA and physical theater/acrobatic company Brian Sanders' JUNK, based in Philadelphia, PA. In 2014, Shelby relocated to Santa Barbara and has performed with Weslie Ching Dance and Nebula Dance Lab. She joined Santa Barbara Dance Theater in 2016. Shelby is also a visual artist and Pilates instructor.
Nikki Pfeiffer is originally from Santa Barbara, CA and has received awards from the Santa Barbara Dance Alliance and the city of Santa Barbara for her accomplishments in dance. In 2013, she graduated from California Institute of the Arts, attaining a BFA in Dance and Choreography with additional training abroad on scholarship in Barcelona, Spain. Some of Nikki's various performance experiences include dancing in works by Ohad Naharin, Twyla Tharp, Daniel Charon, Glen Eddy, and Colin Connor. Nikki joined Santa Barbara Dance Theater in 2015 and during her two seasons with the company, she has performed in works by Christopher Pilafian, Edgar Zendejas, Emily Schoen, and Joshua Beamish. In 2016, Nikki was recognized and received an Independent Dance Award for her excellence as an established performer in various performances with Santa Barbara DanceTheater.
Nicole Powell graduated Magna Cum Laude from Southern Methodist University in Dallas, Texas with a BFA in Dance Performance and a BA in Philosophy. She trained at Idyllwild Arts Academy and San Francisco Conservatory of Dance. Nicole has performed in works by Martha Graham, Shen Wei and Danny Buraczeski and has worked professionally in Melbourne, Australia for Ausdance Victoria as Dancer in Residence at the Royal Melbourne and Royal Children's Hospital. A passionate dance teacher and choreographer, she has taught in California and abroad. Additionally, she has taught Outreach workshops with Scottish dance company Curious Seed. Her choreography has been showcased in the 'Best Of' Show at SMU. Nicole is currently performing with Donna Sternberg and Dancers, BrokcusRED, and working on other freelance projects.
Christina Sanchez studied dance on scholarship at the Alvin Ailey American Dance Center. She was invited to join the Alvin Ailey Repertory Ensemble by Director Sylvia Waters. It was there she performed the works of Alvin Ailey as well as many other notable choreographers, touring and teaching extensively throughout the U.S. and abroad. She continued her performing career in New York City, performing with Ballet Hispanico, Complexions Contemporary Ballet and Buglisi Dance Theatre. In 1996, Christina joined Alvin Ailey American Dance Theater where she performed and toured throughout Europe, South America and the U.S. In 2012, Christopher Pilafian invited Christina to become a member of Santa Barbara Dance Theater. She has taught modern dance at UCSB and also teaches and choreographs at SB Festival Ballet as well as for the Professional Track program at State Street Ballet. Christina now resides in Santa Barbara with her loving and supportive family.
Miche Wong, a native Bay Area dancer, graduated from the University of California Santa Barbara in 2009 with a BFA in Dance and a minor in Exercise and Health Sciences. She joined Santa Barbara Dance Theater under the direction of Jerry Pearson upon graduation. By 2011 she was performing in San Francisco Bay Area as a dancer and multi-mover with companies such as Capacitor, Flyaway Productions and ZiRu Dance. In 2013, Michele began working with The Guangdong Modern Dance Company (GMDC), mainland China's premiere modern dance company founded by Willy Tsao in 1992. She performed GMDC's repertory throughout Europe, Australia, the Middle East and China. While in Guangzhou, she choreographed The Spaces in Between, a site-specific piece, and co-choreographed Harry II (2015) for the Beijing International Dance Festival. Miche also taught dance/body workshops and produced dance events in China to advocate the effectiveness of dance in the arts and in the lives of Chinese people.
Press
"It's important to me [Christopher Pilafian, Artistic Director] that our community knows that Santa Barbara Dance Theater is continuing to commission, create and perform great works of dance art. We take our role in the community very seriously, embodying the best and highest level of contemporary dance. We will continue to inspire the community, the audience, and the students; and continue to forge a path for performing arts in our city and society." - Broadway World
 Gallery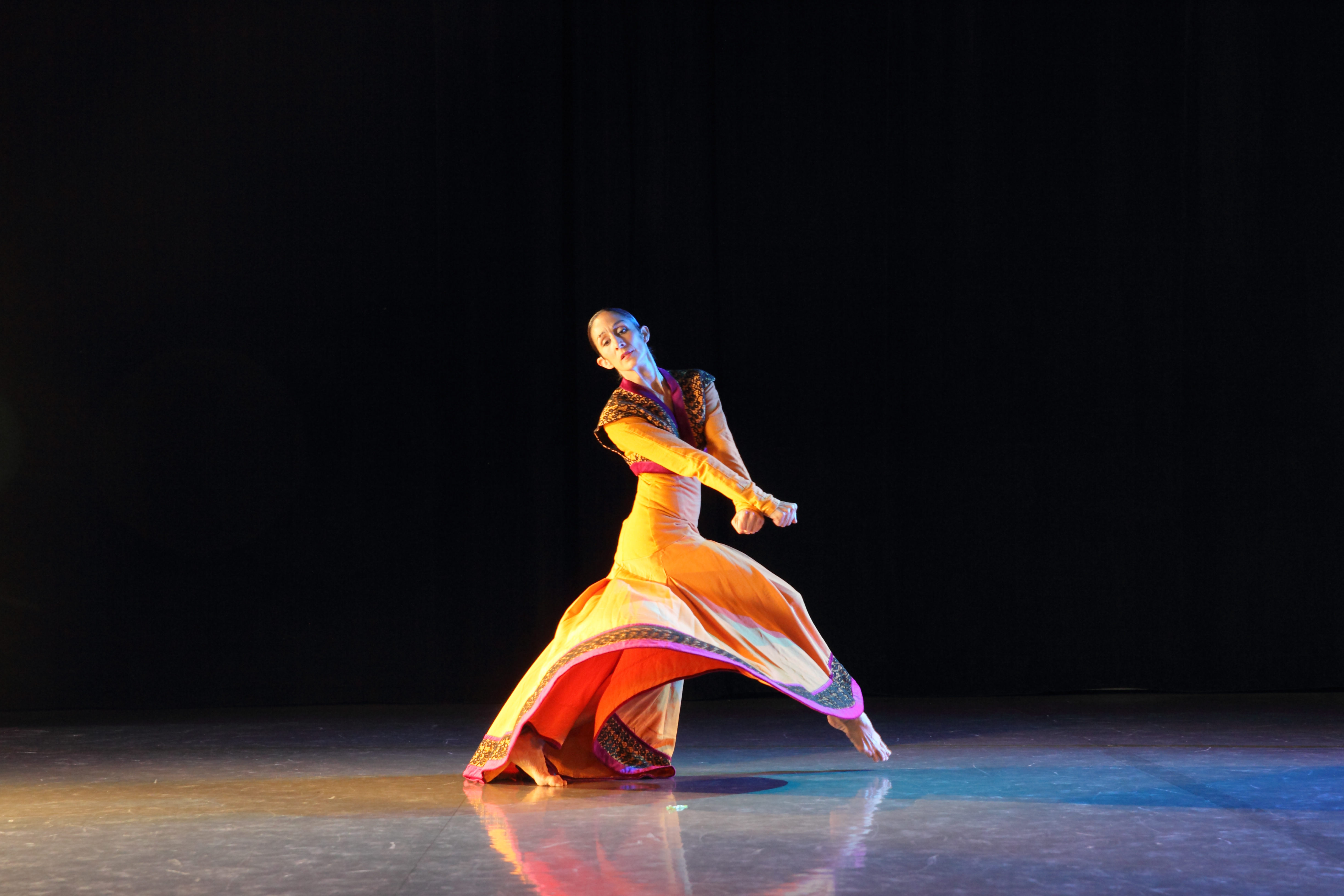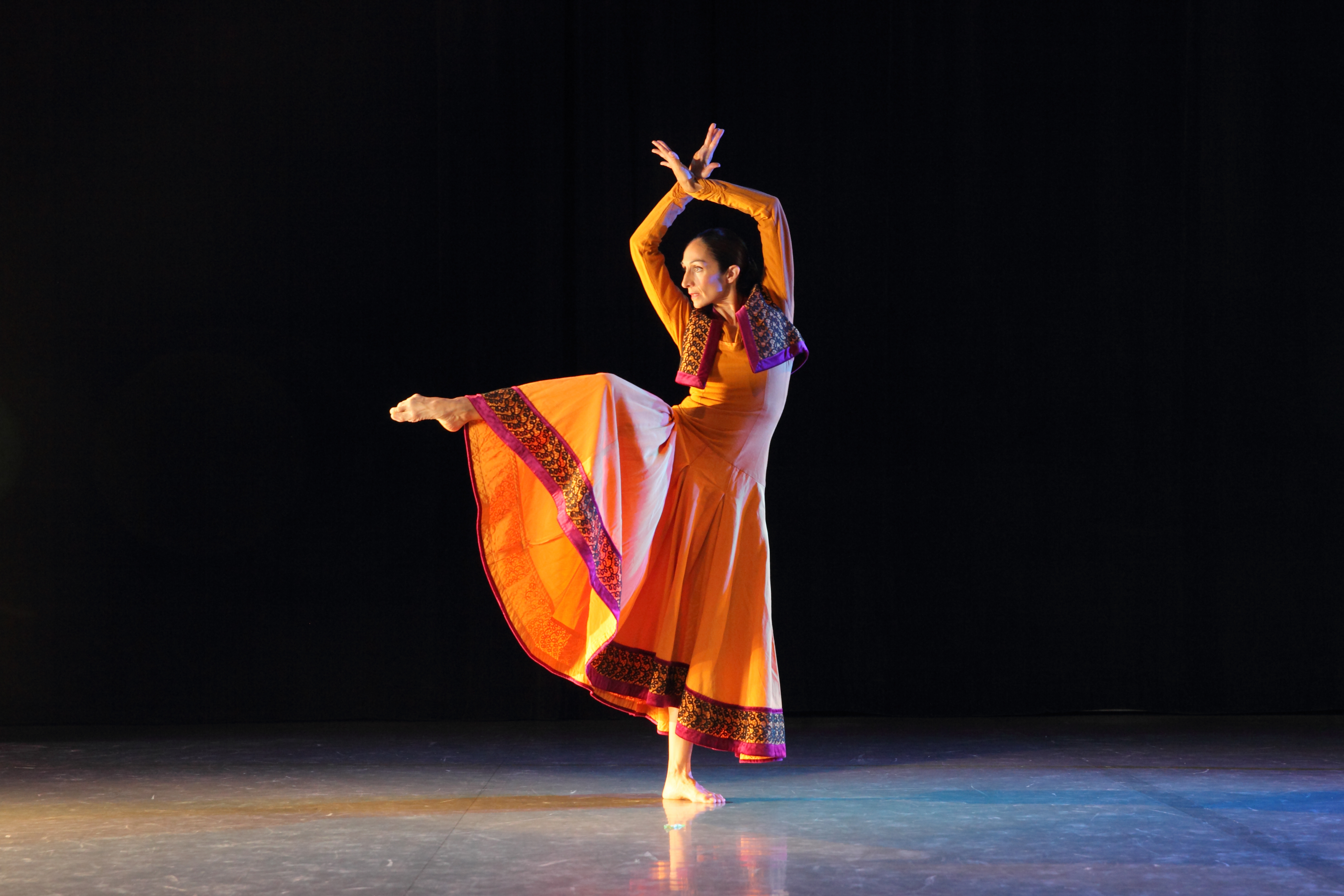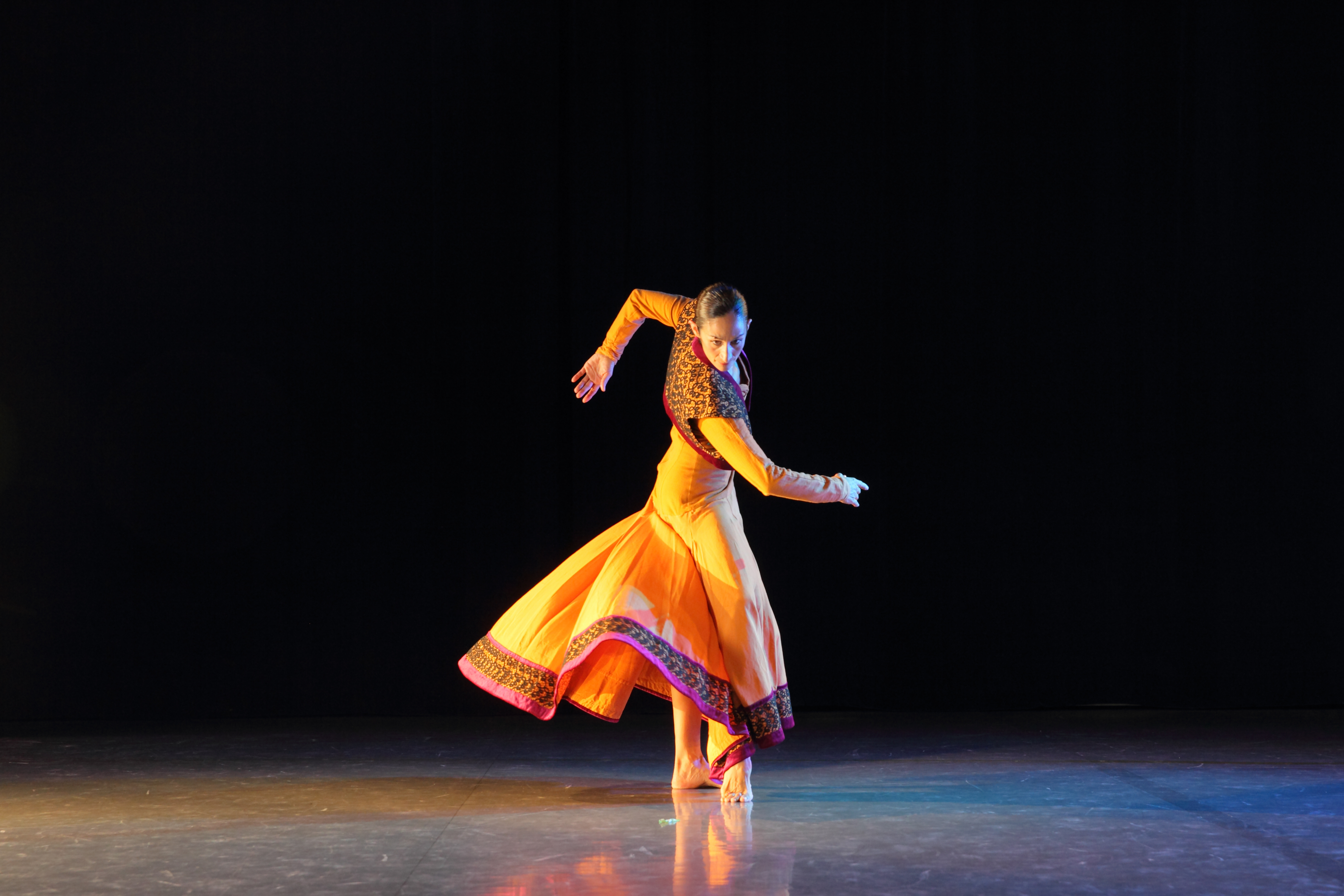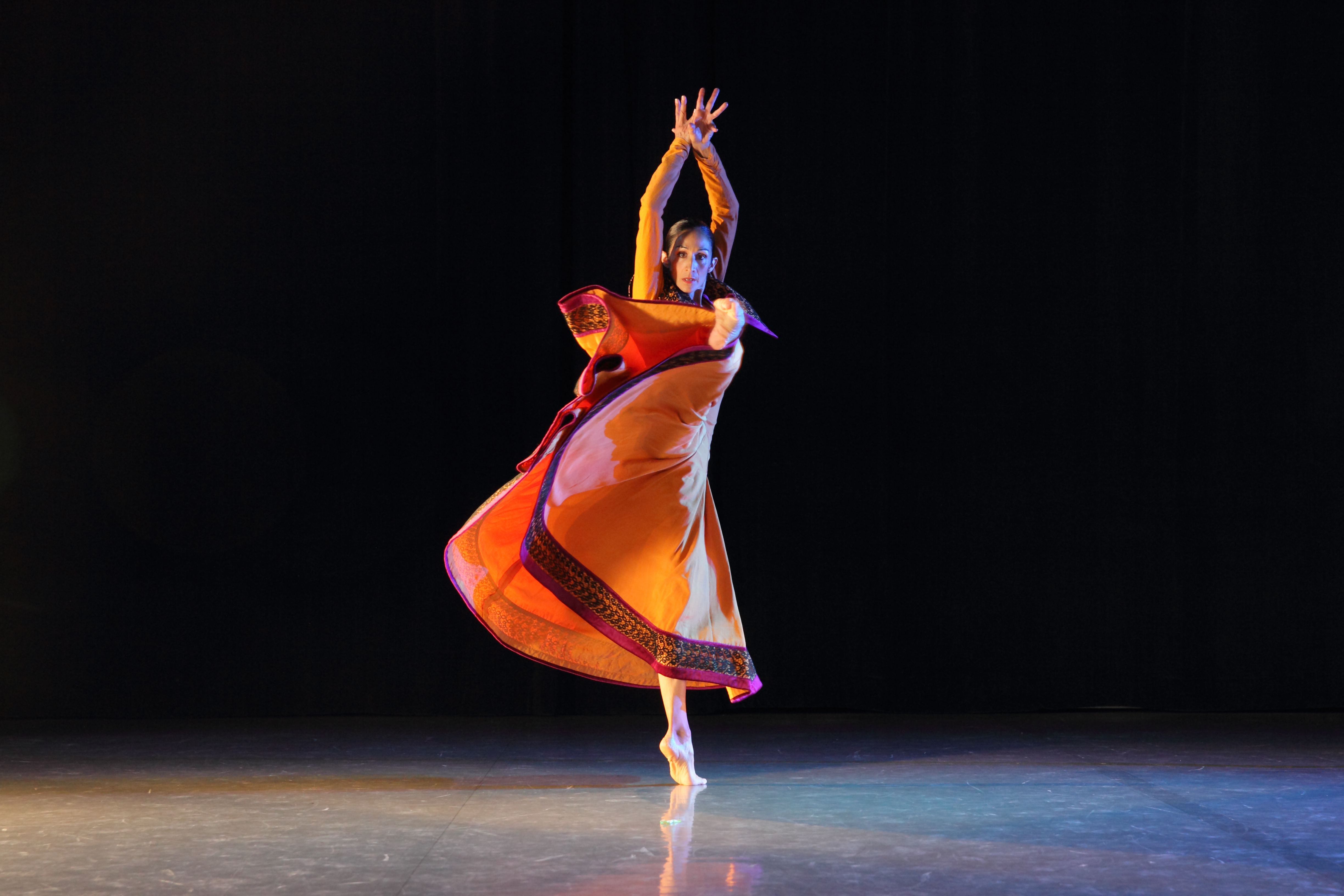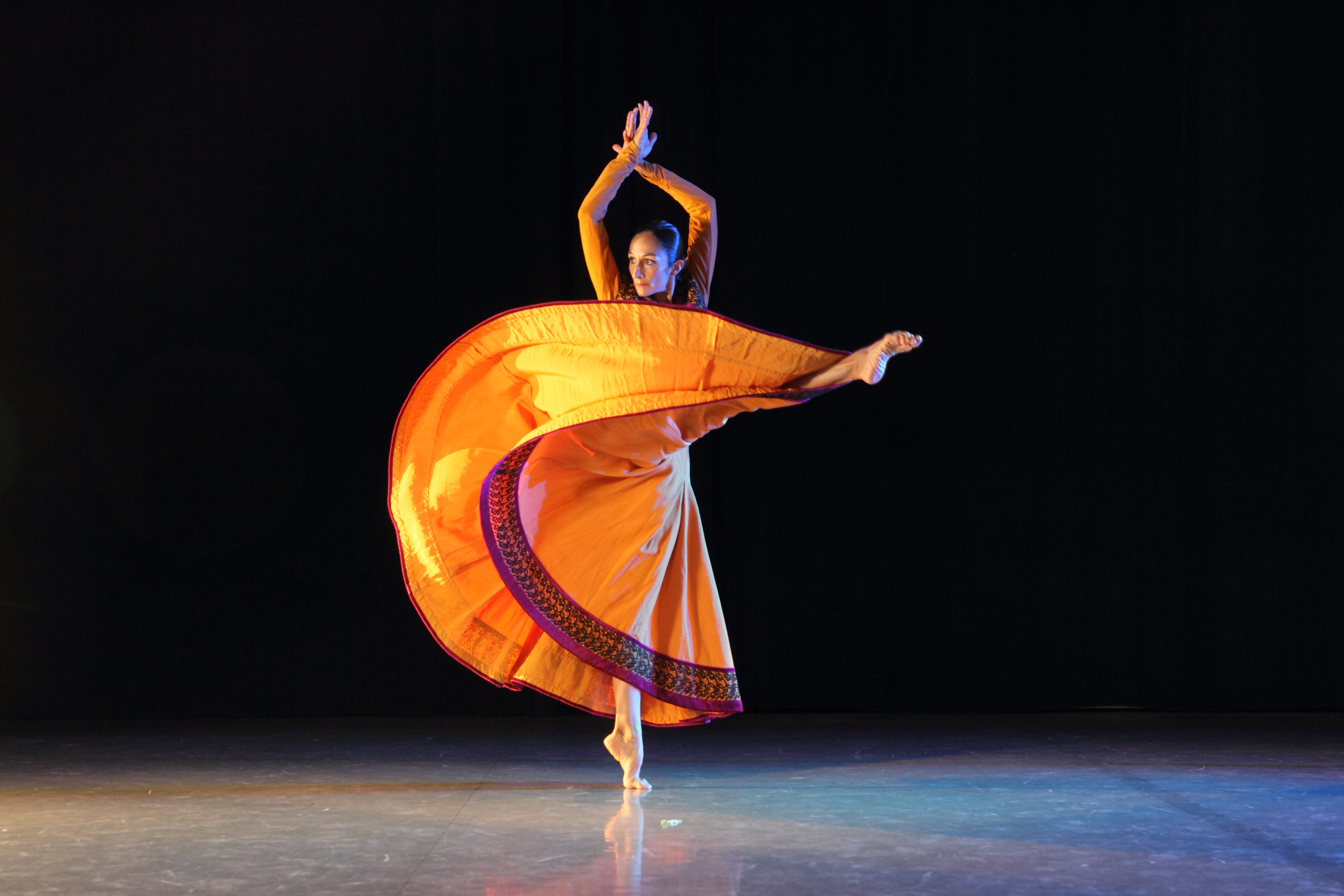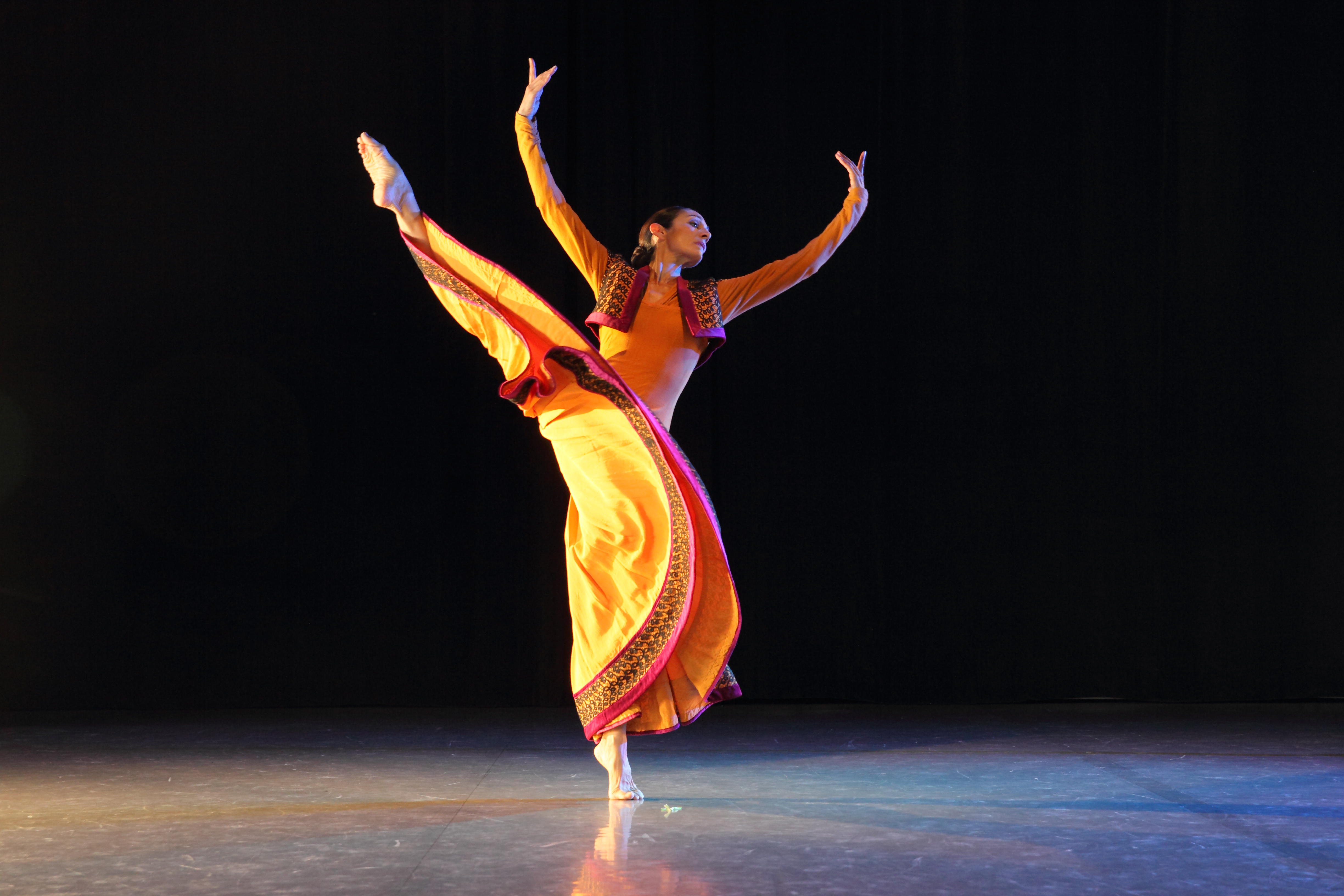 May 31, 2016 - 10:42am