Event Date:
Wednesday, October 18, 2023 - 7:30pm
Thursday, October 19, 2023 - 7:30pm
Friday, October 20, 2023 - 7:30pm
Saturday, October 21, 2023 - 2:00pm
Saturday, October 21, 2023 - 7:30pm
Sunday, October 22, 2023 - 2:00pm
Event Date Details:
OCT 18-21 | 7:30 PM
OCT 21-22 | 2:00 PM
Event Price:
PRE-SALE
$13 Student/Faculty/Staff/Senior
$22 General Admission
DAY-OF
$15 Student/Faculty/Staff/Senior
$25 General Admission
artistic director Brandon Whited
Santa Barbara Dance Theater, and Department of Theater & Dance present:
Fall 2023 Season
The Ties that Bind | Los Lazos que Unen
October 18 - 22, 2023 | UCSB Hatlen Theater
SBDT shares the Theater/Dance Department's campus-wide commitment to diversity, equity, and inclusion by lifting up the creative voices of all artists. This year's season does just that with work by two guest choreographers of Latine heritage who draw deeply from their personal stories, intersectional identities and unique perspectives. This performance season was conceived and curated in direct relation to the Border Crossings initiative spearheaded by Professor Ninotchka Bennahum. Consisting of an exhibition, book, symposia and performance events, SBDT is interfacing with Border Crossings through the lens of new and recent work in line with our mission.
Miami-based guest choreographer Rosie Herrera, brings a vibrant, poignant and expressive work back with her re-staging and expansion of Querida Herida (2018)—originally commissioned by the Limón Dance Company. Eric Parra offers a new premiere La Luz | The Light. Drawing on his Colombian heritage and personal family history, Parra utilizes group form to illustrate a rich narrative centered on personal and collective struggle and perseverance. Artistic Director Brandon Whited will premiere, Miles to Go, a duet that resonates on the ongoing and increasing violence and discrimination endured by the LGBTQ+ community. 
Performances will feature company dancers Paige Amicon, Derion Loman, Dalya Modlin, Niki Powell, and Calder White; with Apprentices Riley Haley, Tiersha Lin, Sky Pasqual, Gabi Smith and Chloe Swoiskin; and feature Production Lighting Design by Michael Klaers.  
The upcoming 2023-2024 season moves to the Fall, and marks the company's 47th anniversary. We are excited to create and produce inspiring new contemporary dance works for the campus and community.
I hope you will join us for one (or more) of our performances in the New Year.
-- Brandon Whited, Artistic Director
About the Choreographers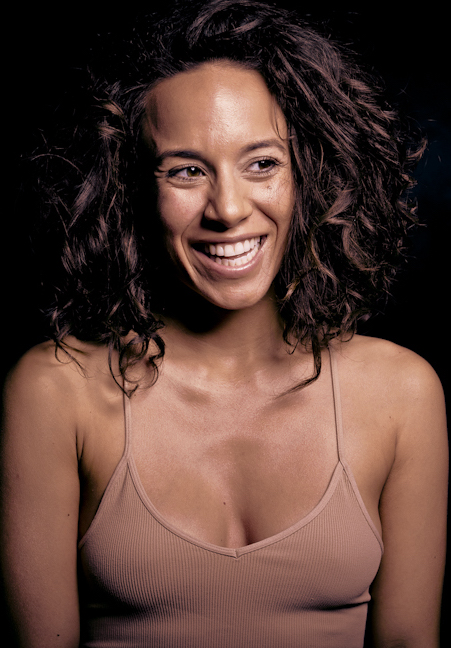 Rosie Herrera (Guest Choreographer | Querida Herida) is a Cuban-American choreographer and artistic director of Rosie Herrera Dance Theater in Miami. She is a graduate from New World School with a BFA in Dance Performance. She has been commissioned by Miami Light Project, Adrienne Arsht Center for the Performing Arts, Ballet Hispanico, Jose Limon Dance Company, New Dialect, Houston Met Dance, New World Symphony, Cincinnati Symphony and the American Dance Festival. Her work in film, theater, dance and cabaret has resulted in collaborations with Walter Mercado, Carlota Guerrero, Larry Keigwin, Pig Iron Theater and many more. She was a USArtist Choreographic Fellow,  Princess Grace Choreographic Fellow,  and was awarded a National Dance Project Production Grant for her work "Make Believe". She is known for her dance theater work that oscillates from the intensely emotional to the humorous and is rooted in her tropical sensibilities and the resulting reverence for intimacy and spectacle.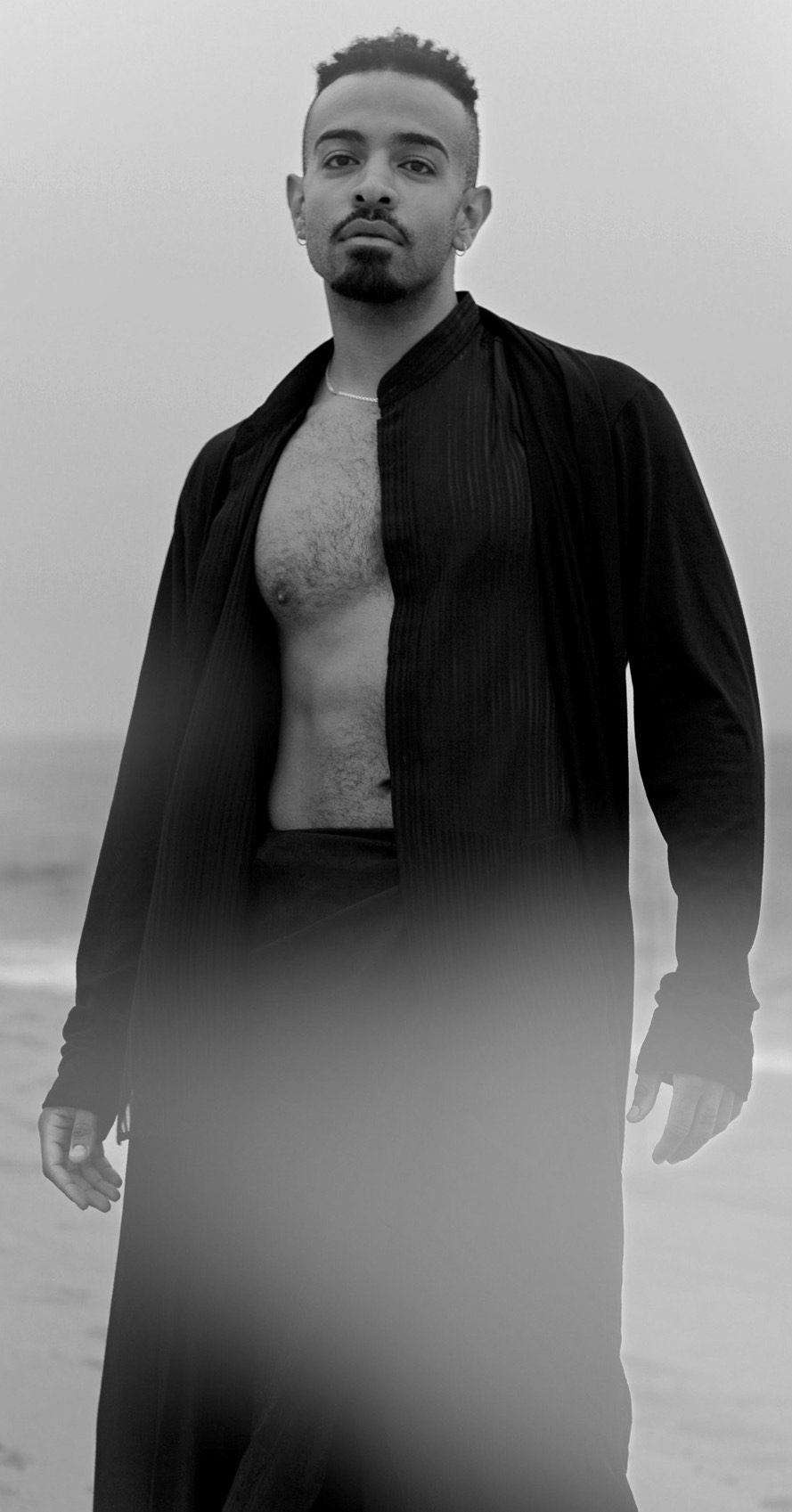 Eric Parra (Guest Choreographer | La Luz/The Light) is a first-generation Colombian-American artist hailing from Union City, NJ. He graduated from Montclair State University with a BFA in Dance Performance in 2017. Parra has danced for Earl Mosley's Diversity of Dance, Carolyn Dorfman Dance, Von Howard Project, and Doug Elkins Choreography, etc among others. Stage credits: Fire Shut Up in My Bones (US Tour), The Life and Times of Malcolm X (US Tour) and Awaited at the Aronoff Center for the Arts. Television and film credits: POSE on FX, Easter at Crossroads by Crossroads Church, Unconquered by Earl Mosley, WILD: Act 1 by the Black Iris Project and The Winged by the Limón Dance Company among others. Most recently Eric has served as a teaching artist for the José Limón Dance Foundation, Earl Mosley's Institute of the Arts, and Bates Dance Festival, to name a few. In 2020, he and his cousin Erica Kika Parra co-founded Parra La Gente, a project company designed to celebrate Afro-Colombian heritage through music and dance. Eric is currently a performing artist with the Limón Dance Company and Camille A. Brown & Dancers.
For more information, please visit ericparradance.com.
Brandon Whited (Artistic Director, Choreographer | Miles to Go) is an Associate Professor of Dance, and Vice-Chair for the UCSB Department of Theater & Dance. He holds a BFA from UNC School of the Arts, and an MFA from The Ohio State University.  Prof. Whited freelanced professionally with various NYC-based companies including Steeledance, Randy James Dance Works, and Daniel Gwirtzman Dance Company.  In Autumn 2008 Brandon joined Shen Wei Dance Arts and enjoyed a six-year period touring domestically and internationally and originating roles in four new works.  Brandon's work has been presented domestically in New York, Maryland, Ohio, Washington, Texas and California, and internationally in Italy with a collaborative installation Loro Sono Loro/they are them, with Sarah Lisette Chiesa.  Prof. Whited has presented work locally in Santa Barbara at UCSB and as a guest choreographer with Santa Barbara Dance Theater (2016-2020), and began the Artistic Directorship of SBDT in the Summer of 2021.
GALLERY
September 13, 2023 - 2:38pm