Engage the moment. We are living in challenging times. We are already in the midst of an important election season. We are also living in a moment of exploding creativity and inclusion in the performing arts. Theater and dance are pushing boundaries and norms every day and providing platforms and giving voice to diverse artists, many from traditionally underrepresented populations.  
2019-2020 marks the 55th Anniversary Season in the Department of Theater and Dance, and we commemorate the legacy of the department by both engaging fully in this unique moment in our history, and embracing exciting and new directions. We aim to present eclectic, joyous, electrifying work on our stages, and we wish to be known as a center on campus and in the community where artists, scholars and audience members can come together to engage in conversation and debate, while sharing a passion for beauty and deeper meaning.
Choosing a season relies on a complex set of factors, and we are dedicated to accomplish some major goals in our selections, including:
Participating in the national 50/50 in 2020 initiative of including at least 50% of women playwrights on our 2019-20 season;
Promoting representation, inclusion and diversity on and off stage;
Providing challenging opportunities for students in professional training within our department, and encouraging interested new students to participate in our theater and dance productions;
Embracing the unique moment we are in as a society, and providing a central space for the conversations of our time;
Creating and fostering alliances within and outside of our department, and being known as a department that welcomes collaboration with individuals from all across campus; 
Bringing together production and scholarship on every production we do, including the curation and creation of symposia, conferences, special events, invitation of guest speakers, playwrights and directors, and also graduate student involvement as dramaturgs, assistant directors and other roles;
Showcasing the work of our own faculty playwrights, choreographers, directors, designers, actors and dancers;
Assuring our audiences that every day and night there is something exciting, entertaining and electric going on in each of our studios, theaters and classrooms.
If you've never seen a play or piece of performance art before, please join us.  If you've never seen a contemporary dance or ballet performance, please join us. If you've never attended a conference of great scholars and artists, please join us. If you just want to embrace a sense of community and be part of something larger than yourself, please join us. If you simply want to have a really great time and have a lot of laughs and thrills, please join us. Engage the moment with us.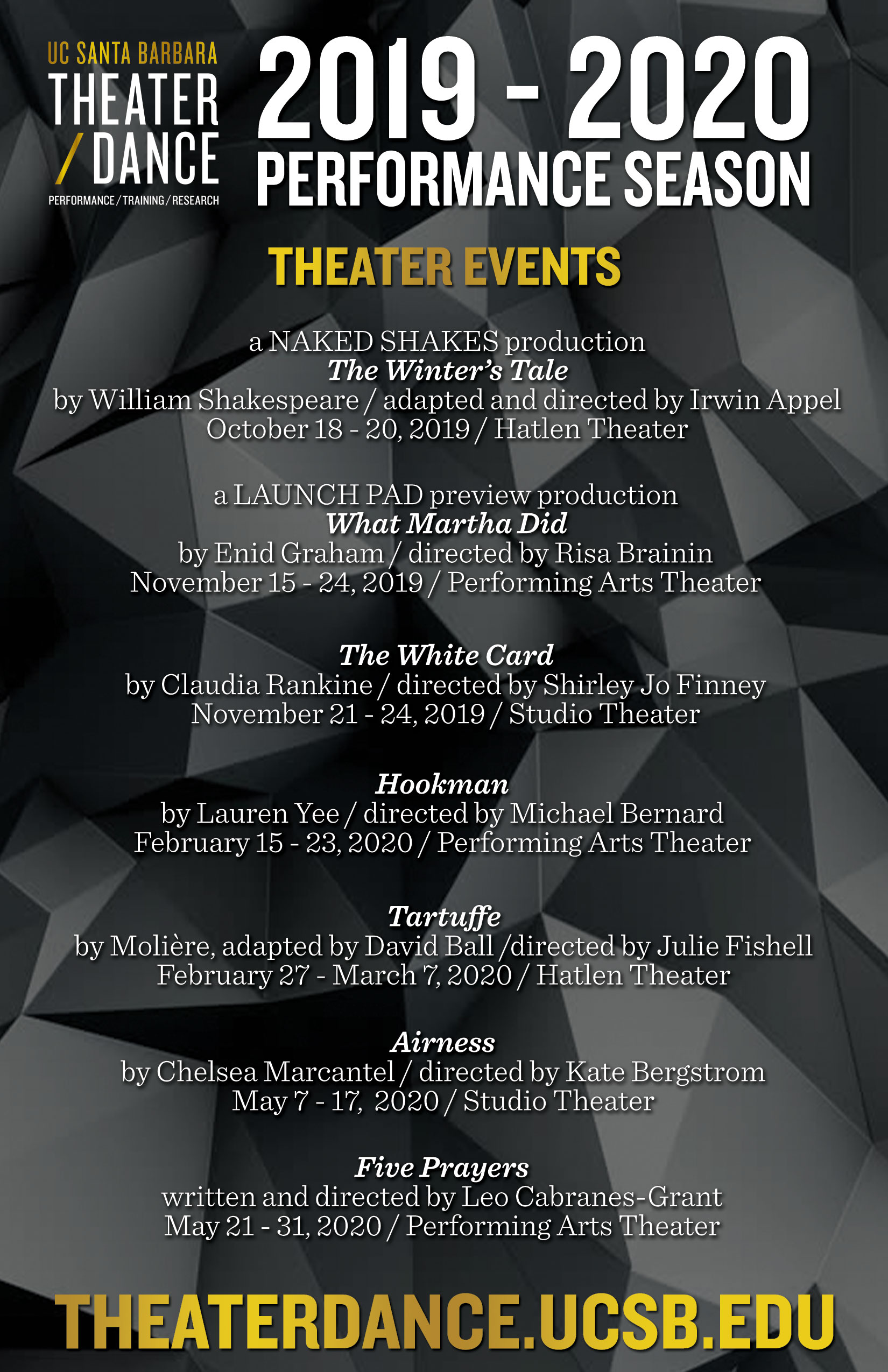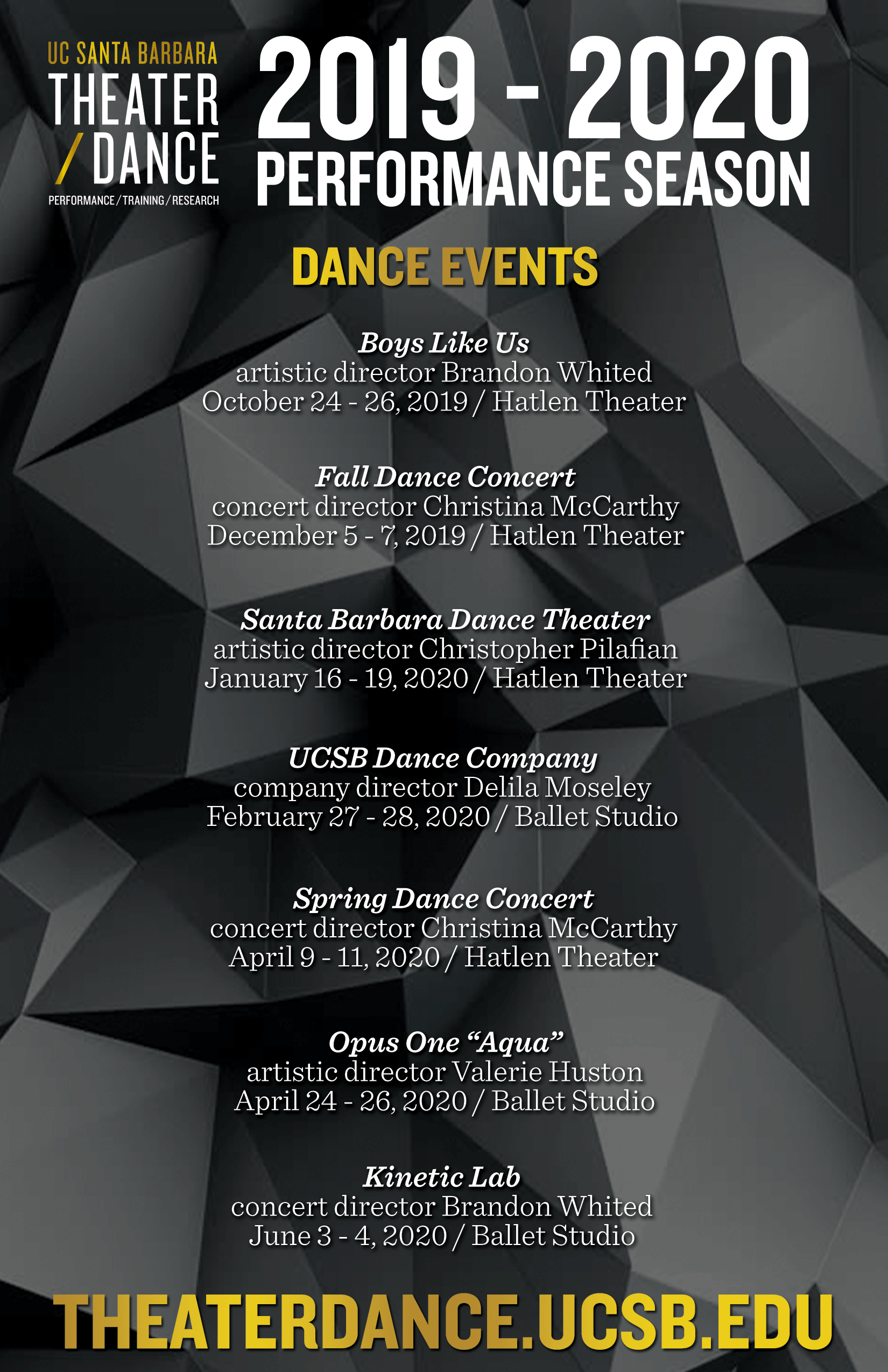 August 26, 2019 - 11:25am