The Department of Theater/Dance is proud to announce that Department Chair Risa Brainin was recently named President of the Board of the National Theater Conference. 
The conference is an organization of distiguished members of the American theater community. 
For more on this story, please visit the Denver Center for the Performing Arts website.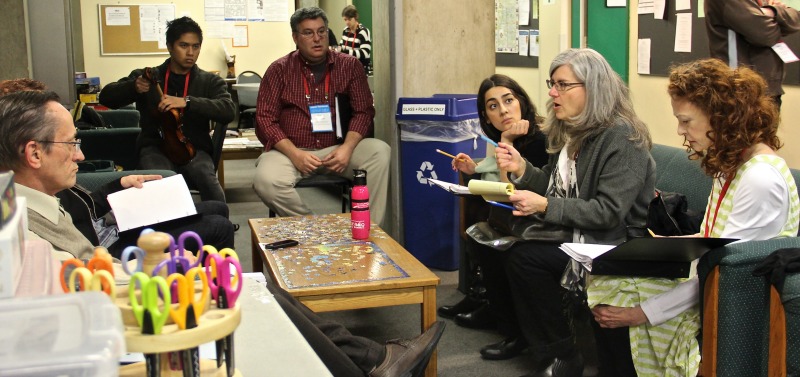 Director Risa Brainin works with cast moments before a reading of  "Appoggiatura" at the 2014 Colorado New Play Summit in February. Photo by John Moore. 
November 25, 2014 - 3:26pm