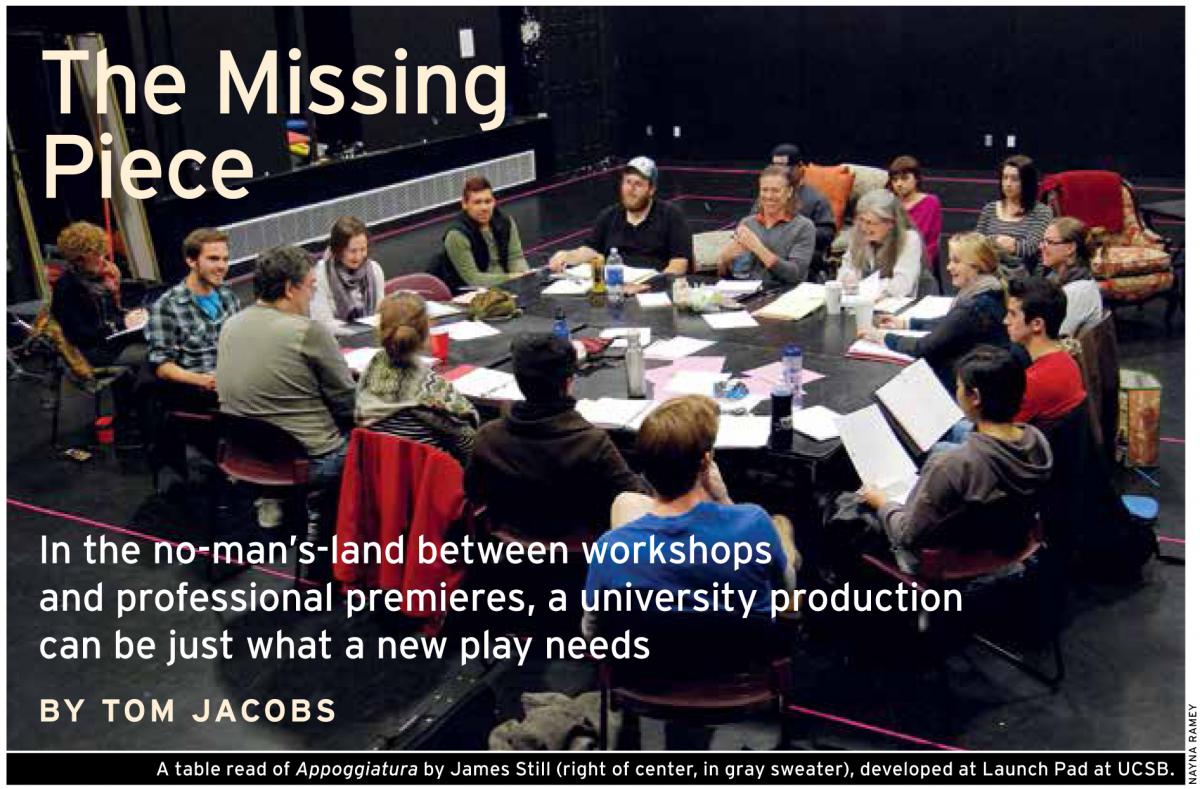 The Department of Theater & Dance's LAUNCH PAD program, under the artisitc direction of Risa Brainin, has been featured inAmerican Theater Magazine this past March. In the article, LAUNCH PAD is recognized for its innovation and contribution to new play development in the United States. We are proud to be a vital part of the ongoing dialogue about birthing and nurturing new plays in this country.
Click HERE to read the article.
If you missed the latest LAUNCH PAD production of Appoggiatura by James Still, check out the video below!
June 11, 2014 - 12:36pm