Event Date:
Friday, November 4, 2016 - 8:00pm

to

Saturday, November 5, 2016 - 8:00pm
Tuesday, November 8, 2016 - 8:00pm

to

Saturday, November 12, 2016 - 8:00pm
Sunday, November 6, 2016 - 2:00pm
Saturday, November 12, 2016 - 2:00pm

to

Sunday, November 13, 2016 - 2:00pm
Event Location:
HSSB Performing Arts Theater
Event Price:
$17 General Admission
$13 UCSB Student/Faculty/Staff/Alumni, Non UCSB Student/Senior/Child
The show contains mature language, strobe lights, haze, and loud sound effects. There is no intermission nor late seating.
a LAUNCH PAD workshop production
by Lynn Rosen, directed by Anne Torsiglieri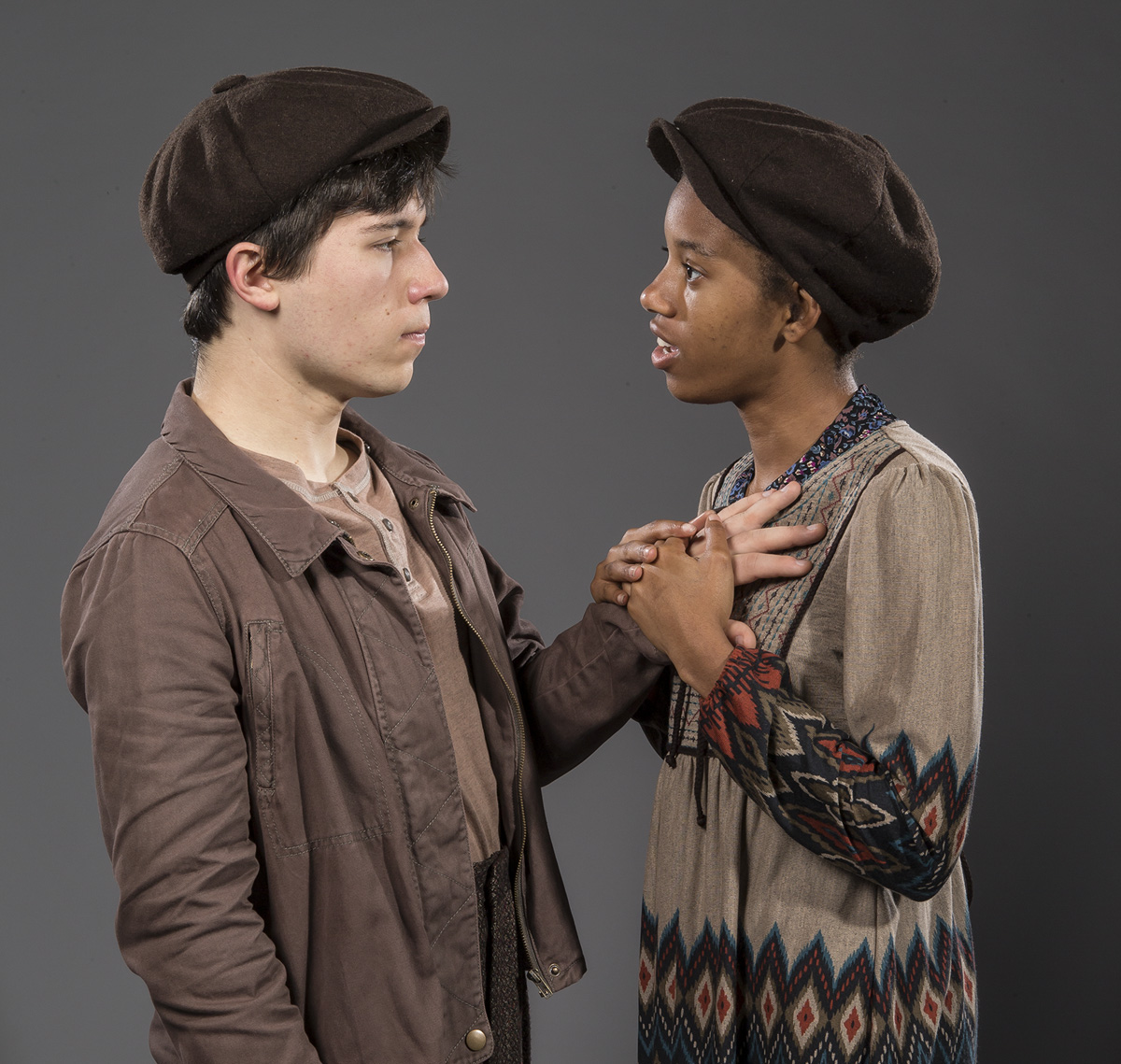 About the play
Commissioned by LAUNCH PAD, Bernhard is set during war time—when up is down, love is death, and spit-takes are suddenly a lot less funny. As young Bernhard searches for his estranged mother, he tries to keep his promise to his grandmother to "not die." But could he do more than survive? Could he actually live? Loosely inspired by the harrowing life of Austrian author Thomas Bernhard as well as today's headlines, Bernhard is about survival and the paths we choose to travel in life. Our own past, present, and futures intertwine in this timeless yet timely dark comedy.
*The show contains mature language, strobe lights, haze, and loud noise effects. There is no intermission or late seating.
About the playwright
LYNN ROSEN's plays have been produced or developed with: Actors Theatre of Louisville, TheatreWorks (Silicon Valley), Women's Project, New Georges, Ensemble Studio Theatre (twice commissioned), Centerstage (Baltimore), Studio Theatre, Working Theater, Barrington Stage, The New Group, The Lark (Writing Fellow), terraNOVA Collective, The New Harmony Project, GEVA, Fault Line Theatre, The Brick Theater, Red Bull Theatre, and The 52nd Street Project, among others. Lynn co-writes and co-created the award-winning comedic web series Darwin, directed by Carrie Preston which was named one of the "Top Ten Best Web Series of 2015" by Paste Magazine. Coming up: The Firebirds Take The Field at Rivendell Theatre Ensemble in Chicago (EST/Sloan Commission), I Love You with Playing On Air, Washed Up On The Potomac with The Pool, NYC. Lynn is based in NYC but grew up in Gary, Indiana and has a B.A. in Theater Arts from Brandeis University. She is currently a Resident Playwright at New Dramatists in NYC.
About the director
ANNE TORSIGLIERI has been seen on Broadway in Top Girls, Parade, Blood Brothers and Miss Saigon as well as in the National Tour of Les Misérables as Fantine.  Off-Broadway and regionally she's performed at Manhattan Theatre Club, Second Stage, Playwrights Horizons, Ensemble Studio Theatre, NY Stage and Film, Williamstown Theatre Festival, McCarter Theatre, Baltimore Center Stage, The Huntington, The Eugene O'Neill Theatre Festival, Sundance Theatre Lab, Great Lakes Theatre Festival, Cleveland Playhouse and others.  She is the recipient of Drama Logue and Garland Awards for her performance as Catherine Sloper in The Heiress (Berkeley Rep) and the New Hampshire Theatre Award for Best Actress in a Musical for her performance as the titular role in The Drowsy Chaperone  (New London Barn Playhouse). TV and film include "Law & Order", "Kidnapped", "Gossip Girl" and the award winning "Albert Schweitzer: Called to Africa" (Gabriel and Telly Awards). Anne is an Associate Professor in the Dept. of Theater and Dance at UCSB, where she has had the great pleasure to perform in the LAUNCH PAD productions of Kingdom City, Entangled, Appoggiatura and Untitled IV by Ruth Markofsky, all under the direction of Risa Brainin. Anne has directed Cloud Nine at UCSB (Santa Barbara Independent Award for Outstanding Direction) as well as Top Girls.  She recently played Rose in Gypsy (NLBP), and Falstaff in The Death of Kings at USCB. 
She has been an active member of The 52nd Street Project in NYC for whom she has written and directed many short plays. She is a graduate of Princeton University and The Juilliard School.
Press
"Although the play is loosely based on the early life of Thomas Bernhard, who endured the Second World War, this story of the survival and resiliency of the human spirit is timeless. The play could be taking place anywhere war is possible, now, in the past, or in the future. The challenges of remaining hopeful and connected with the world, rather then succumbing to fear, despair, xenophobia, and hatred is a challenge all of us face every day even in the best of times. And the intimacy of UCSB's Performing Arts Theater promises an immersive and visceral theatrical experience."
"It's serious and funny, with the laughs coming fast and furious, but there are also moments where you might be crying. The humor stems from the gap between reality and illusions."
Gallery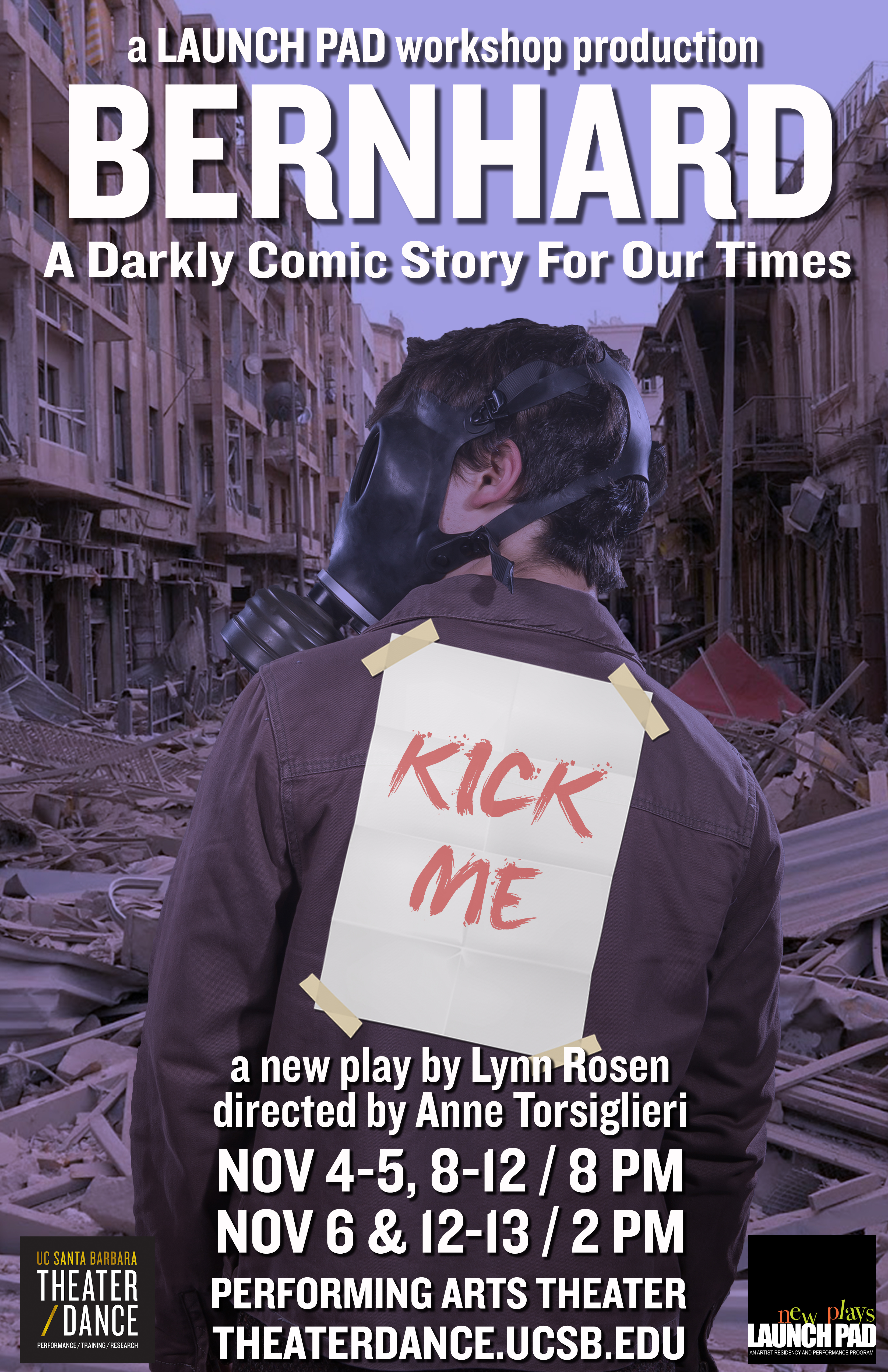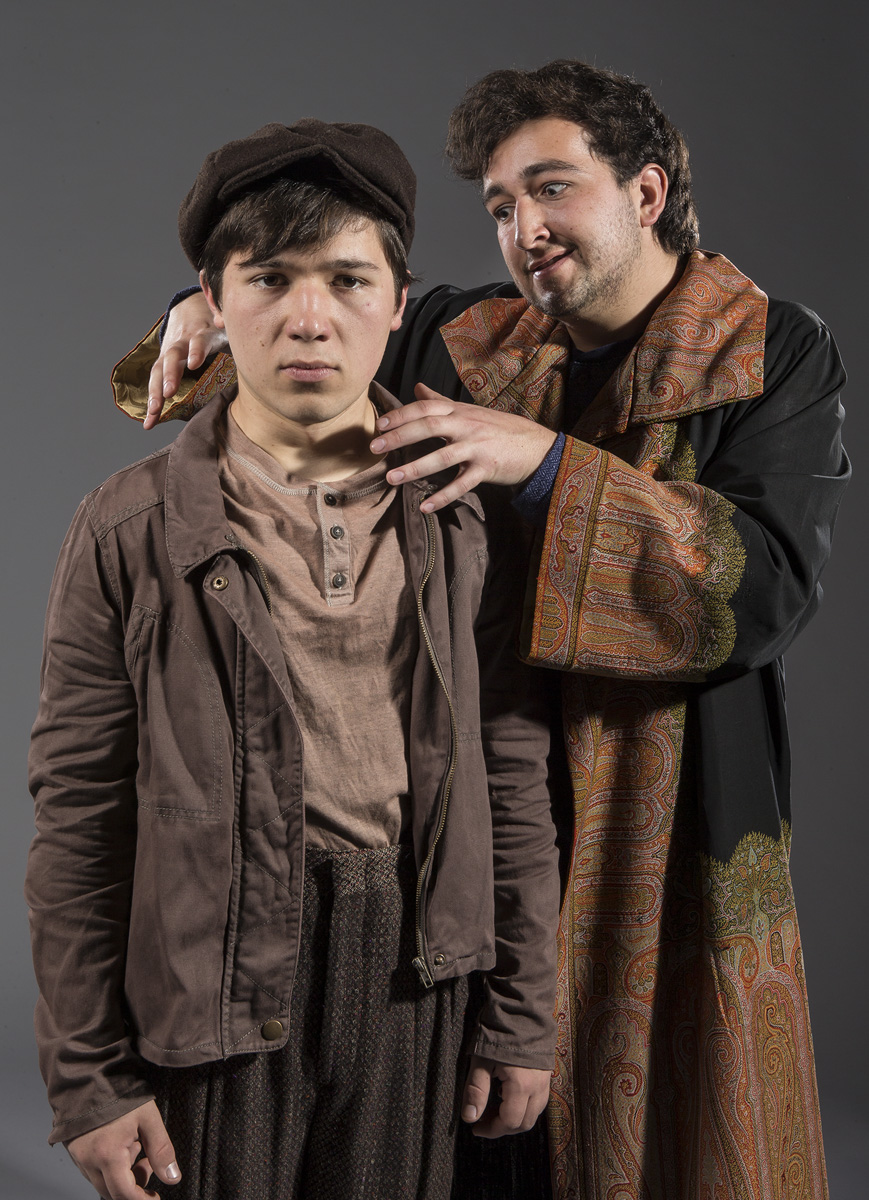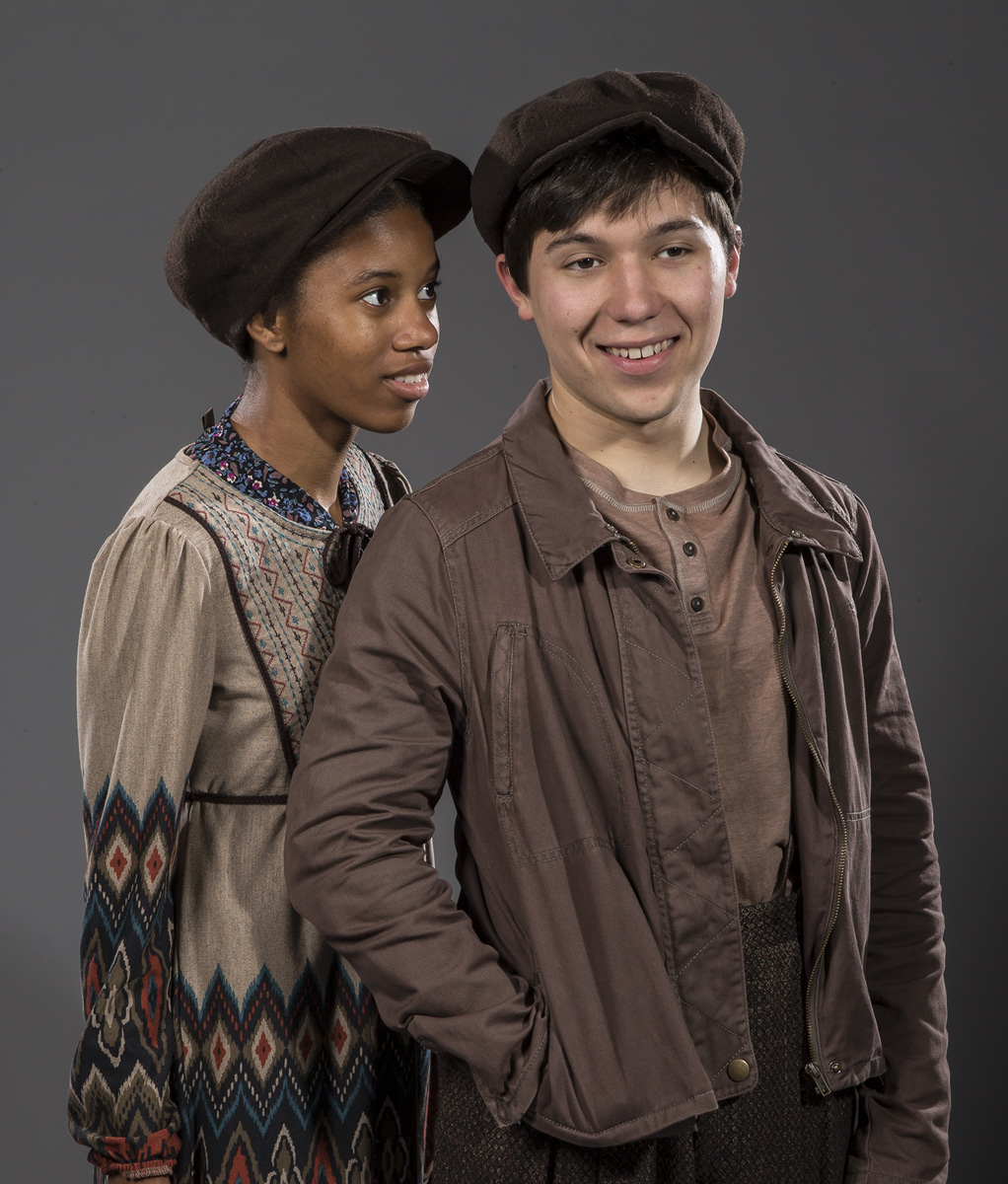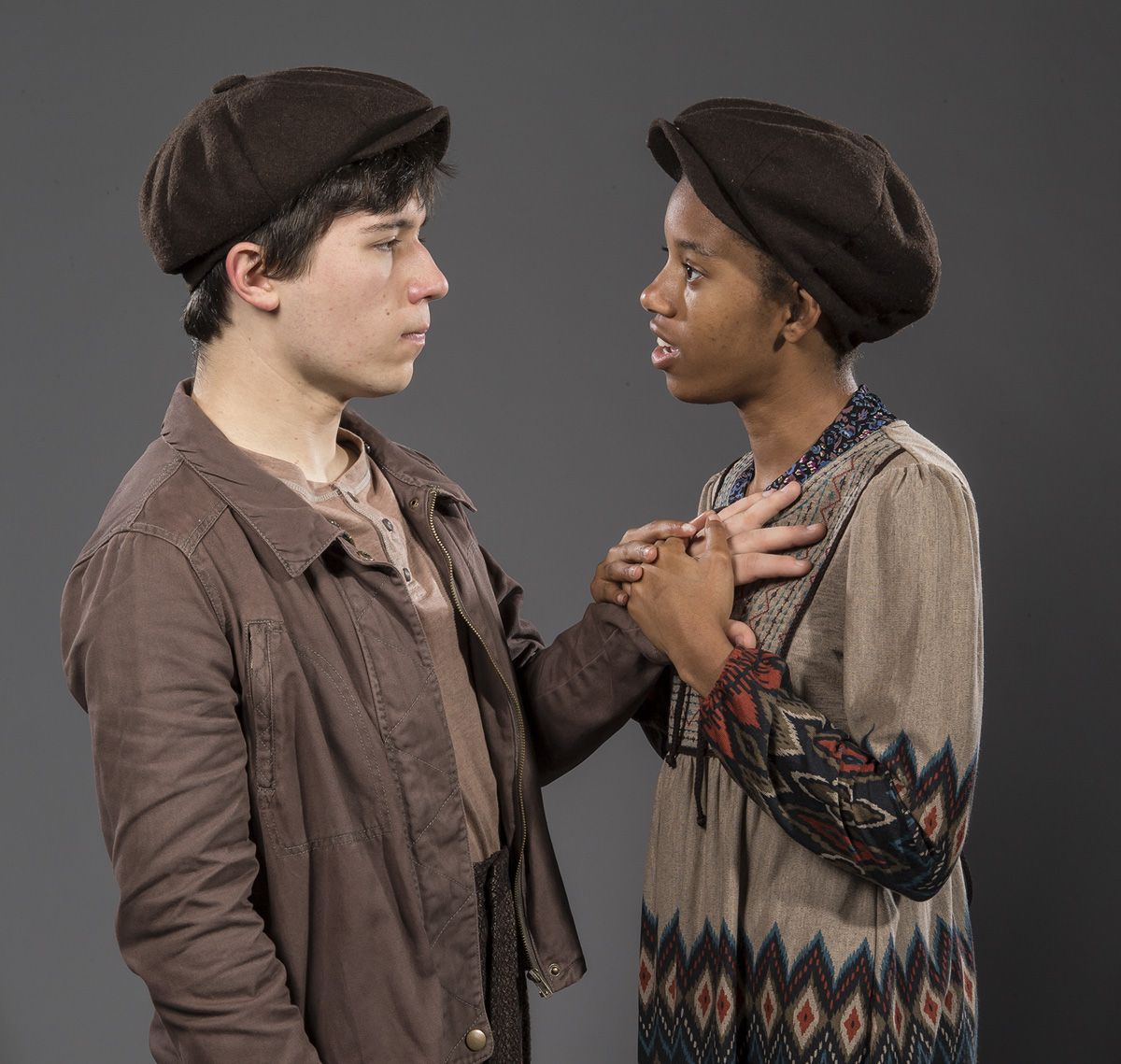 May 31, 2016 - 10:32am