Event Date:
Monday, October 14, 2013 - 4:00pm
a MIchael Douglas Visiting Artist
ABOUT
Heralded by The New York Times as "one of the most prominent and provocative American choreographers of his generation," Mac Arthur "Genius" Fellow Bill T. Jones is a force to be reckoned with. Creator of the Tony Award-winning Broadway hit FELA!, as well as countless dance pieces, he fearlessly tackles political and social concerns in his work. Join us for an exploration of the brilliant career of this important dance maker.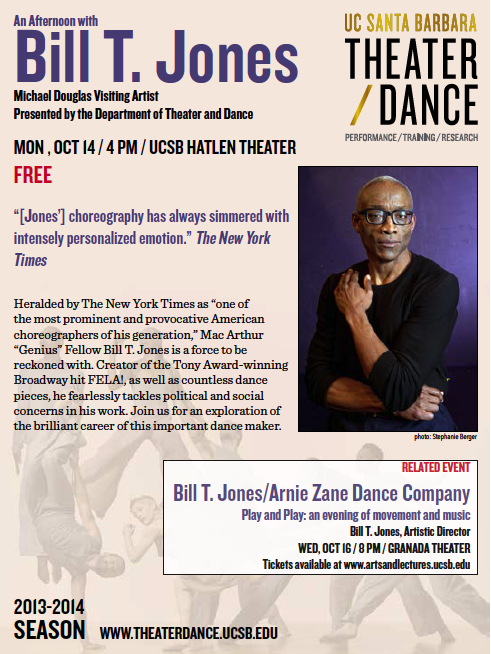 June 11, 2014 - 1:56pm