Award Date:
Sunday, November 22, 2015
Risa Brainin, Department Chair, wins Best Direction for That Wonder Boy at the United Solo Festival in New York City. That Wonder Boy, written by and starring Bob Stromberg, also won Best One-Man Show and The United Solo & Backstage Audience Award. This show was the only show to win multiple awards.
Congrats to Bob and Risa and the entire crew!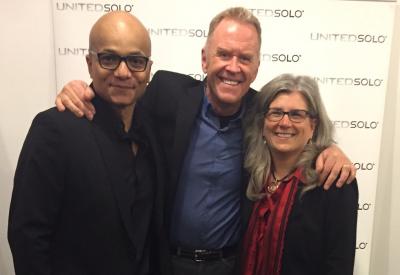 November 23, 2015 - 11:30am